This has been a year of economic upsets and surprises around the globe. On the heels of India's demonetization of five-hundred and one-thousand-rupee notes, Venezuela has recalled its one-hundred-bolivar note, previously their highest denomination bill. The six billion 100-bolivar notes in circulation represent nearly half of the value of their circulated currency. Similar to India, Venezuela relies heavily on cash for daily transactions. While India allowed fifty days for deposits of their voided bills, the Venezuelan government allocated only ten days.

On Wednesday December 14th, the 100-bolivar note's last day in circulation, it was worth only three cents at the black market rate of 3105.11 VEF for every one US dollar. At its low on December 1st, the note was worth just two cents. November represented the largest monthly drop in the history of the bolivar fuerte.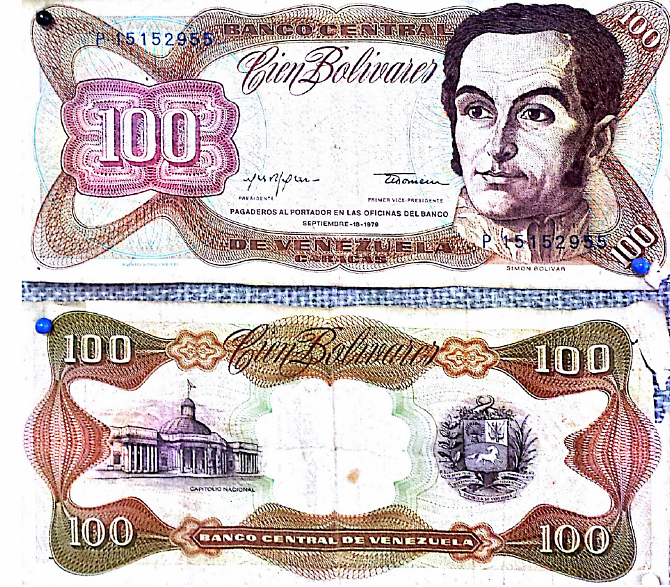 Our November survey showed extreme shortages of goods in official markets and grocery stores, and demonstrated the continued trend of hyperinflation. At the time of our survey, a kilogram of green apples was priced around 5300 VEF. With 100-bolivar notes, this purchase would require fifty-three bills. Making that same purchase with 50-bolivar notes, which are still in circulation, brings the purchase to 106 bills, measuring over a centimeter thick. While the black market rate has recovered slightly to 2715 VEF to 1 USD as of December 15, buying goods, or depositing 100-bolivar notes, in Venezuela requires carrying money in backpacks, duffel bags, shopping carts, and truck beds.

While the government had made promises of rolling out larger denomination bills– ranging from 500 to 20,000-bolivar notes – banks had not received any of the new currency by the Wednesday demonetization deadline. Late Tuesday, the government announced they would waive sales tax for debit and credit card purchases. But for those without cards or bank accounts, or anyone attempting to purchase cash-only goods and services, the concession is inadequate. Going forward, it seems unavoidable that Venezuelans will not have enough paper money to meet their needs.