AIRINC Global Petrol Price Tracker: Q2 2020
The COVID-19 pandemic has caused a historic drop in demand for petroleum products. In addition to reduction of fuel use for air and sea transport, on-road passenger travel has been impacted as consumers are driving significantly shorter distances and less often.
Storage for crude and refined fuels is finite, and even with crude production reduced under an April OPEC+ agreement, tanks on land and ships at sea are at risk of reaching capacity. Due to this, crude oil prices have plummeted and on April 20, crude oil futures plunged into negative territory for the first time in history.
Changes in crude oil pricing are often echoed in petrol pump prices, but taxes, retailer profit margins, and local demand can all impact how much of a change is seen by consumers, and these factors help explain the differences seen across countries in our data.
How have Petrol Prices in Europe and Asia been impacted?
In our research, we looked at how petrol pump prices in Europe and Asia have been impacted. We collected pump prices for 75 countries in these regions and found that over 70% showed decreases of 10% or more in the past quarter, from January to April. The largest decreases were in Southeast Asia, where some pump prices dropped by more than 30%. Prices in Myanmar had the most drastic fall, dropping by 60%.
---
We collected pump prices for 75 countries in these regions and found that over 70% showed decreases of 10% or more in the past quarter
---
Are petrol prices falling everywhere?
Still, some locations are resisting price reduction. Fuel prices in Sri Lanka have remained steady but may increase in the near future as fuel import taxes were increased last week. Consumers in Russia have only seen a reduction of 1% due to a domestic tax system—when oil prices are high the government pays oil firms so pump prices don't rise, but when oil prices are low the firms must pay the government higher taxes. Neighboring Kazakhstan and Belarus have seen slight increases to pump prices, mostly attributed to foreign exchange fluctuations. In Belarus, the government oil group has stated that future reductions are limited to 1 copeck (0.01 BYN) per week.
Highlights from our latest petrol price report:
Petrol prices in Myanmar dropped 60%

Hong Kong's pump price is almost 10x that of Myanmar

The least expensive surveyed nations are all located in Asia

Average Q1 to Q2 petrol price drop for surveyed countries was 16%
See the full results now by clicking below: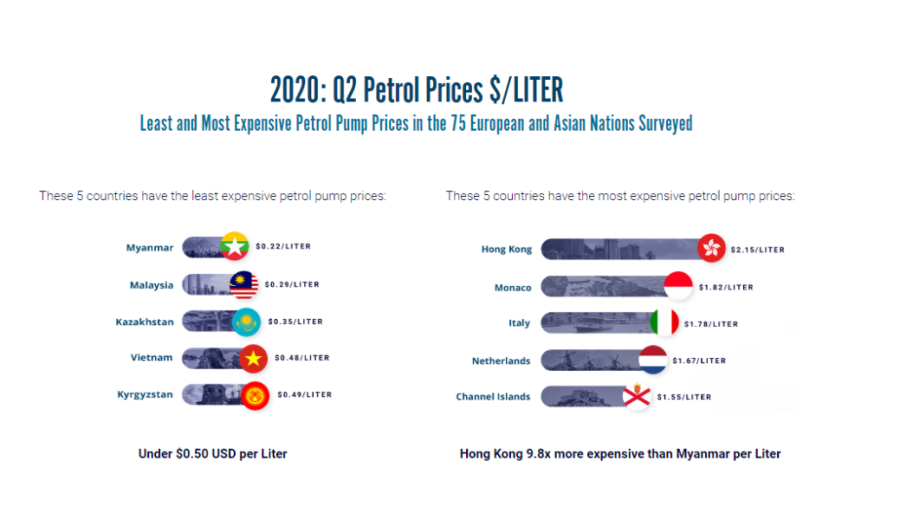 ---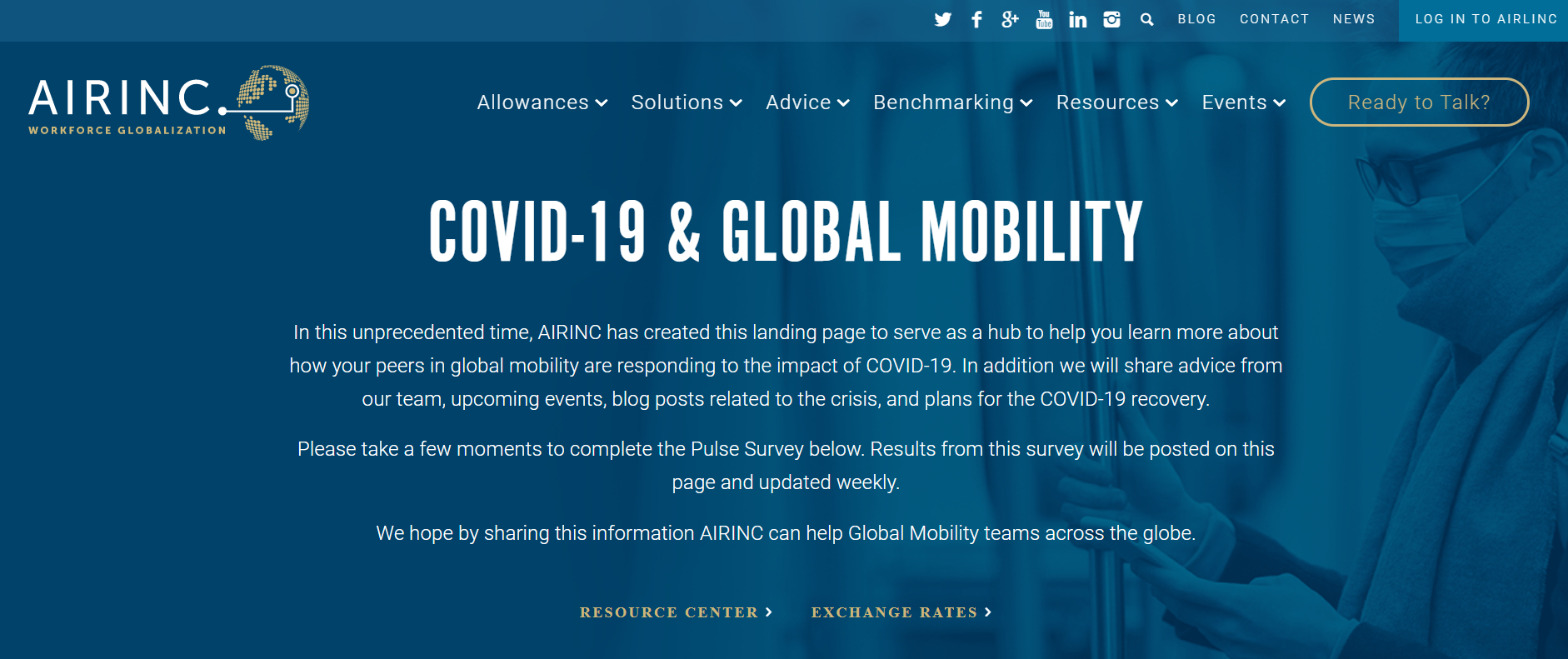 Visit AIRINC's COVID-19 Global Mobility landing page to read the best Mobility-related sources aggregated into one place.
---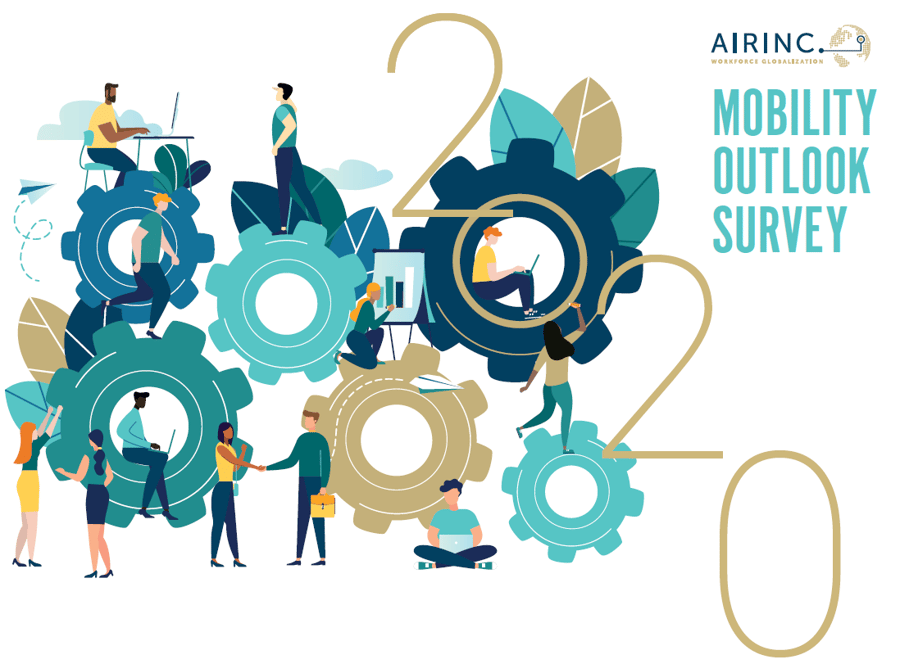 ---
About AIRINC
Listen | Partner | Deliver. For over 60 years, AIRINC has helped clients with the right data, cutting-edge technology, and thought-leading advice needed to effectively deploy talent worldwide. Our industry expertise, solutions, and service enable us to effectively partner with clients to navigate the complexity of today's global mobility programs. As the market continues to evolve, AIRINC seeks innovative ways to help clients address new workforce globalization challenges, including mobility program assessment metrics and cross-border talent mobility strategy. Our approach is designed with your success in mind. With an understanding of your goals and objectives, we ensure you achieve them. Headquartered in Cambridge, MA, USA, AIRINC has full-service offices in Brussels, London, and Hong Kong. Learn more by clicking here.
---