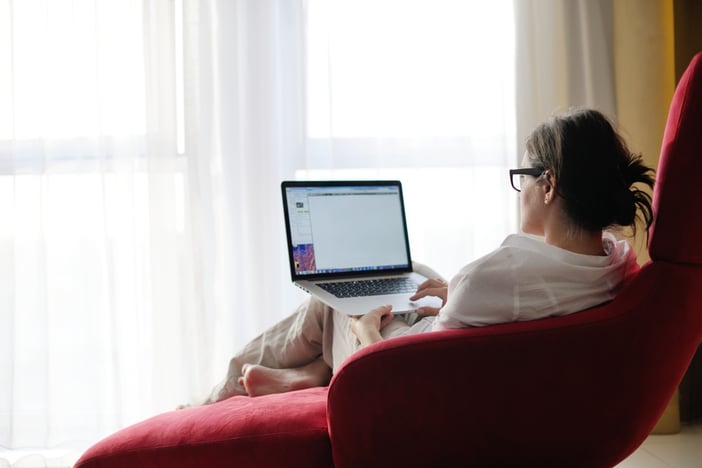 Mobility Leaders React: Changing views & approaches to remote work
I recently interviewed several Mobility leaders to learn how their companies approach employee requests to work remotely. Each of the companies had remote work policies in place prior to the Covid-19 pandemic.
In speaking with individuals representing a variety of industries and workforce sizes, I learned that approaches vary, and certain factors influence a company's receptiveness to remote work requests. Several companies confided that their organizations were revisiting their remote work policies and planned to make adjustments. I'll share common features of remote work policies in my next post. But here, I want to focus on the general sentiments that companies expressed about supporting remote workforces.
Three factors that influence corporate remote work policies
Some companies I spoke with felt that the pandemic shined a light on how employees can successfully conduct their work remotely. They noted increased productivity and efficiency and were making plans to expand remote work offerings in future as an employee value proposition. Others, however, made it clear that remote work was less ideal for their workforces. Those organizations are planning for a return to on-site work and will continue treating remote work arrangements as exceptional cases after the current restrictions ease.
This division in outlook seems to be driven by three factors – industry, risk aversion, and culture.
1. Industry
Industry influences the work environment and work type – e.g. computer-based tech teams vs. lab-based pharma employees. Most companies have a mix of office and production roles, but organizations that produce physical goods can't leverage remote work as broadly, so they're less likely to promote it.
2. Risk Aversion
Remote work comes with some compliance risk – particularly if the remote work involves immigration or multiple tax jurisdictions. Our tax team outlined the risks in a recent post. Risk aversion is simply a measure of how sensitive a company is to non-compliance. Larger organizations, multi-nationals, and those in heavily regulated industries (e.g. financial services/pharma) tend to be more risk averse and therefore less supportive of remote work.
3. Culture
Lastly, company culture influences a company's receptiveness to remote working. Companies that prioritize diversity and inclusion are more likely to have a favorable outlook on remote work. This is because doing so helps companies gain access to talent that would otherwise be unavailable to report to a worksite, e.g., individuals caring for family members or people living far from business hubs.
Overall, interest in supporting remote work seems to be growing and we expect companies to expand their offerings when feasible.
---
Do you have questions about remote work?
AIRINC is here to help. Contact your client engagement representative today to discuss the right approach for your organization. You can also begin an initial conversation by clicking the button below:
---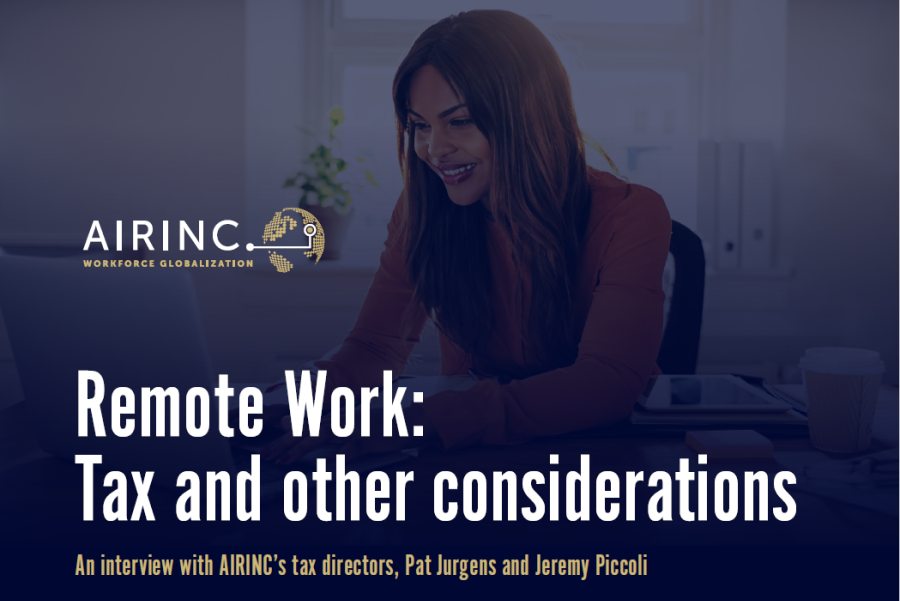 ---
About AIRINC
Listen | Partner | Deliver. For over 60 years, AIRINC has helped clients with the right data, cutting-edge technology, and thought-leading advice needed to effectively deploy talent worldwide. Our industry expertise, solutions, and service enable us to effectively partner with clients to navigate the complexity of today's global mobility programs. As the market continues to evolve, AIRINC seeks innovative ways to help clients address new workforce globalization challenges, including mobility program assessment metrics and cross-border talent mobility strategy. Our approach is designed with your success in mind. With an understanding of your goals and objectives, we ensure you achieve them. Headquartered in Cambridge, MA, USA, AIRINC has full-service offices in Brussels, London, and Hong Kong. Learn more by clicking here.
---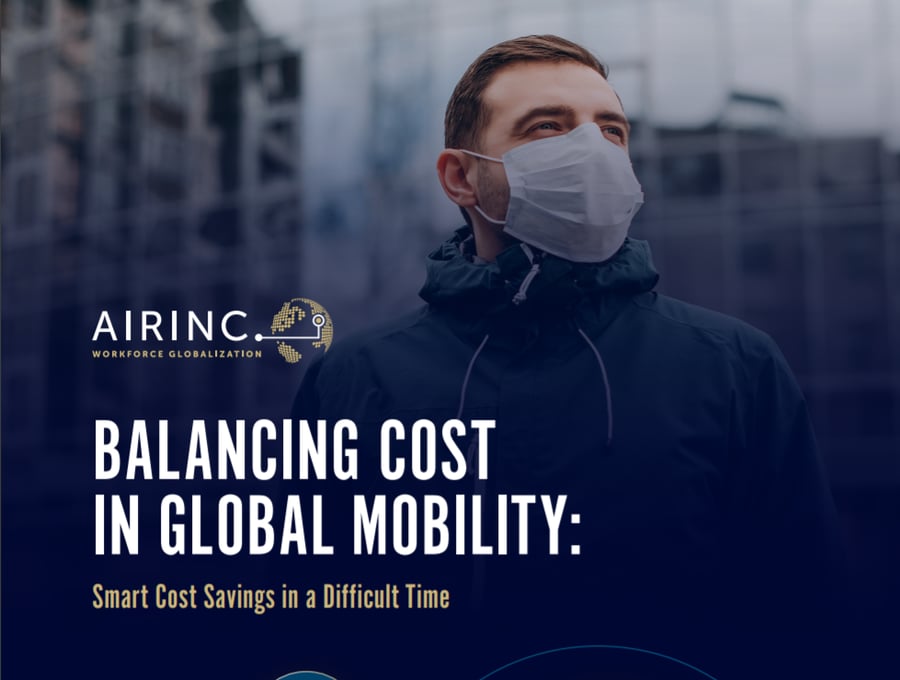 ---