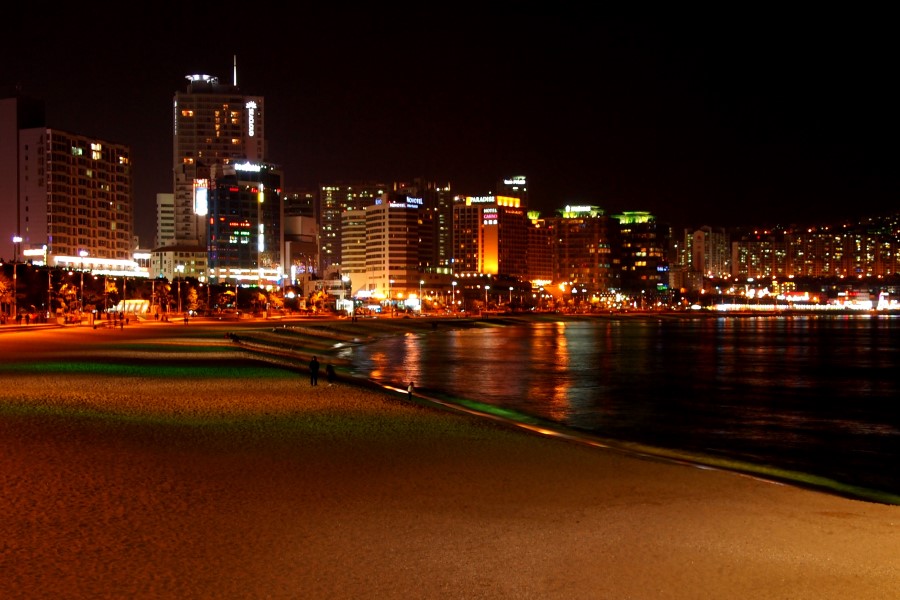 Evening view in Busan, South Korea during an AIRINC cost-of-living survey.
Berlin, Germany
Berlin rents increased over the past year. Demand is growing from new start-up companies and larger international companies establishing headquarters in Berlin. Construction of new rental units is underway but expected to take a few more years before appearing on the market.

Busan, South Korea
After large projects concluded in nearby Geoje and Ulsan, companies relocated some expatriates to Busan where rents increased with demand. There is a limited supply of good quality expat housing and some units are being converted to short-term vacation rentals, which decreases supply further.
Madrid, Spain
Rents are up for both houses and apartments in Madrid. Demand remains strong, especially with Brexit looming. With apartments in popular areas renting within 48 hours, most landlords are unwilling to negotiate. Sources reported that new construction is limited to mostly high-end 2-bedroom units with amenities, but progress is slow.
---

ALERT on the Coronavirus:
ALERT: Latest Updates on China and the Coronavirus
---
AIRINC's Data Points: Your Global Mobility News
Want to learn more? The above excerpt is taken from Data Points, AIRINC's quarterly newsletter. Data Points brings you the latest updates from our Housing, Goods & Services, and Tax departments based on our expert international surveys, which are conducted by our global data collection team on-location.
---

---

Trending download:
The 2020 International Business Travelers Benchmark Report [Download]
---

Make 2020 your best year yet!
2020 Global Mobility Playbook [Download]
---

You may also like:
Are you getting the most out of your Global Mobility Network?
---