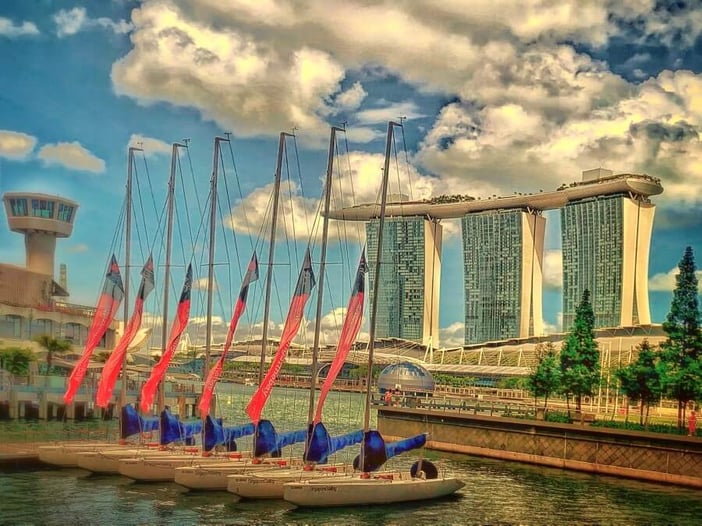 The Marina Bay Sands in Singapore. Photo provided by AIRINC's International Research Manager, Andrew Morollo.
Transformational Cities: Then and Now
Heung Gong – the Cantonese translation of Hong Kong means "Fragrant Harbor," a name inspired by the city's past as an incense trading port. Singapore earned the moniker "The Garden City" when, in 1967, the country's Prime Minister, Lee Kuan Yew, declared that the local government would transform the city-state into a lush green-and-clean oasis for its residents.
Bustling port cities and former British colonies, Hong Kong and Singapore have long competed for the title of Asia's most successful and vibrant economic hub. But, these days, the scales are tipping in favor of Singapore.
Changes impacting Hong Kong's desirability
The Hong Kong protest movements of 2014 and 2019, the COVID-19 pandemic, and the recent enactment of Beijing-imposed national security laws have led to a gnawing sense of anxiety among multinational businesses. Some companies plan to move their assets and operations out of Hong Kong. Many have Singapore on their radar as a top choice for their new home in the APAC region.
Why are some Hong Kong-based expatriates relocating to Singapore? Compared to Hong Kong, Singapore has a larger population of proficient English speakers. Its cost of living, housing prices, and international school fees are lower, and the city is generally cleaner and has better air quality.
Personal experience and a love of the outdoors
I'm an American who studied in Singapore and is married to a Singaporean, but I've been living in Hong Kong for ten years. The Fragrant Harbor still holds greater appeal to me than The Garden City. Forty percent of the territory is comprised of mountainous country parks, and I am very grateful for the easy access to nature.
From my centrally located 32nd floor apartment, it takes me just twenty minutes to walk to the peaceful, rugged countryside. While there are pockets of rainforest nature reserves in Singapore, these pale in comparison to the expanse and diversity of what's available in Hong Kong for hikers and nature lovers.
---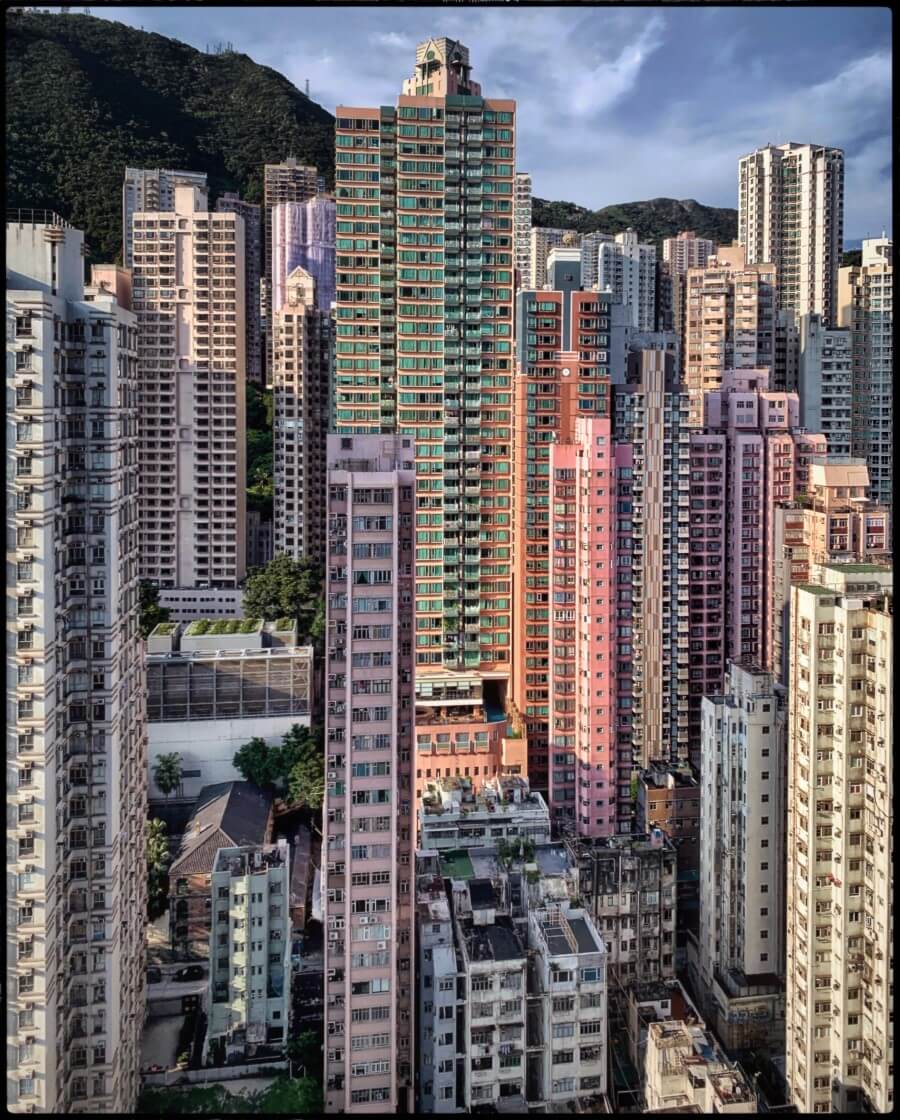 A skyline view of Hong Kong. Photo provided by AIRINC's International Research Manager, Andrew Morollo..
---
Those who enjoy hot, balmy weather might prefer Singapore, but the Garden City's year-round tropical heat might have an enervating effect on those who fare better in cooler climes. In Hong Kong, I get the best of both hot and cool weather. The sub-tropical seasonality means that it's hot and steamy for half the year, but once the drier and cooler autumn and winter seasons arrive, the climate can be extremely pleasant.
I have also lived in London, New York, and Boston, so I appreciate the grittiness and fast pace of life in Hong Kong compared to the somewhat more suburban feel of Singapore. Char kway teow versus dim sum is a culinary debate I'll avoid for now, but when it comes to variety and affordability in dining out, Singapore scores higher than Hong Kong.
The exodus has begun, but will it last?
There's no doubt that an expatriate exodus has begun here in Hong Kong. The clean, green, and sunny shores of Singapore may be calling to many Hong Kong expats who are tired of costly but small homes, overly crowded streets, hungry cockroaches, and difficulty communicating with Cantonese-speaking taxi drivers. For me, though, Hong Kong hasn't lost its fragrance.
---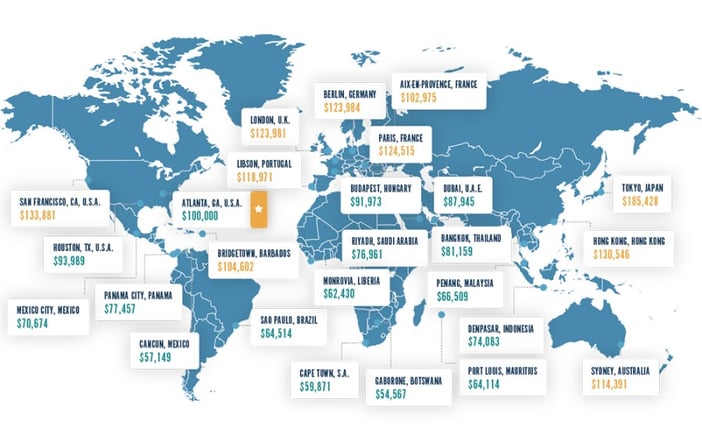 ---
About AIRINC
Listen | Partner | Deliver. For over 60 years, AIRINC has helped clients with the right data, cutting-edge technology, and thought-leading advice needed to effectively deploy talent worldwide. Our industry expertise, solutions, and service enable us to effectively partner with clients to navigate the complexity of today's global mobility programs. As the market continues to evolve, AIRINC seeks innovative ways to help clients address new workforce globalization challenges, including mobility program assessment metrics and cross-border talent mobility strategy. Our approach is designed with your success in mind. With an understanding of your goals and objectives, we ensure you achieve them. Headquartered in Cambridge, MA, USA, AIRINC has full-service offices in Brussels, London, and Hong Kong. Learn more by clicking here.
---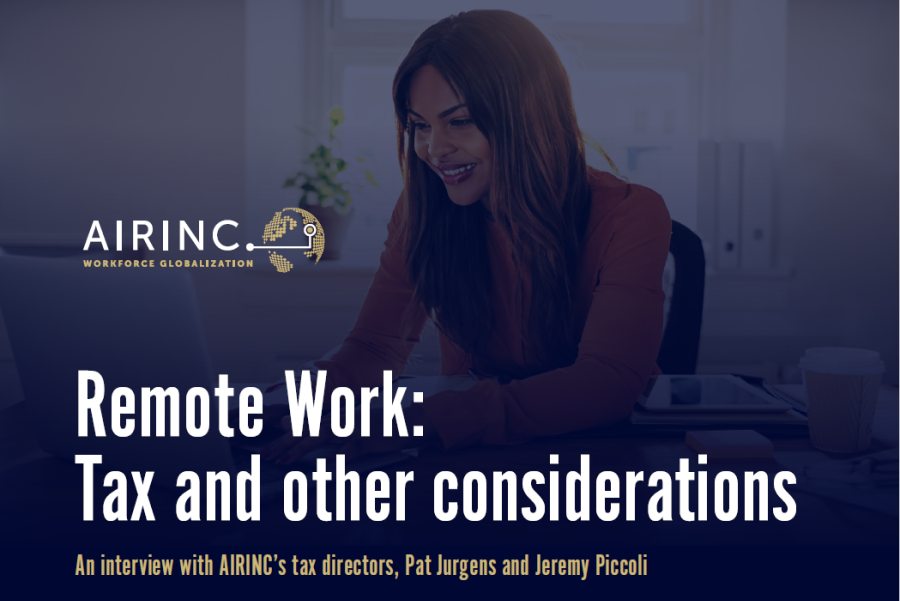 ---