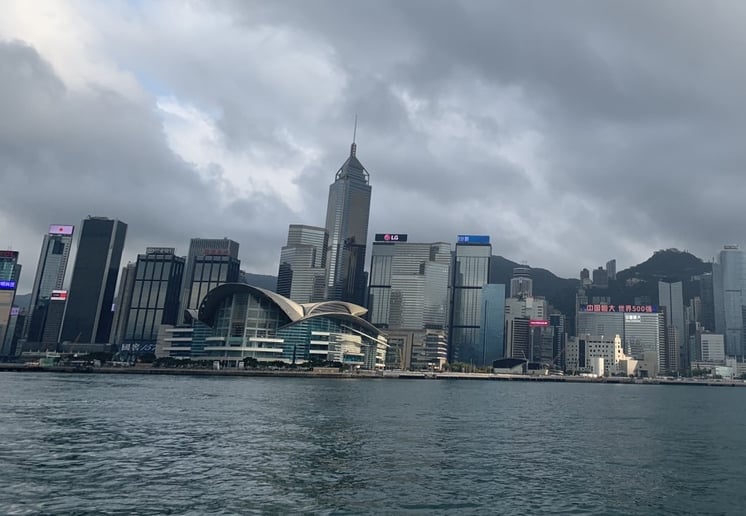 Hong Kong skyline showing the Hong Kong Convention and Exhibition Centre and the Bank of China Tower. Photo courtesy of AIRINC Surveyor Yimkwan Tsang.
Protests in Hong Kong
Since June, Hong Kong has seen unprecedented protests, larger and more frequent than any in the country's recent history. We have increased the hardship scoring of Hong Kong in response to the rise in political volatility. While the majority of protests are planned ahead and concentrated in specific areas, security incidents have occurred without warning in other locations, including metro stations. During protests, pepper spray and similar substances used by police can disperse indiscriminately past directed areas and cause eye and throat irritation for bystanders. Conflicts between various groups have the potential to become unpredictable and increase risk to uninvolved parties.
While protests have largely been peaceful, incidents of violence have taken place among police, pro-democracy demonstrators, pro-government groups, and others. Protests can impede travel around the city, and in recent weeks, have disrupted international travel through the Hong Kong International Airport. We are continuing to closely monitor developments in Hong Kong and will assess the need for further adjustment to the hardship scoring.
---

Enhancing Employee Experience!
Riding the COLA-Coaster: 2 Proactive Communication Strategies for Cost-of-Living
---
Looking Ahead:
AIRINC will continue to monitor the developments in Hong Kong closely. For information about how this score increase impacts your assignee's allowances, contact your AIRINC representative. You can also click below now:
---

Our 2019 Mobility Outlook Survey confirms that 58% of firms are seeking ways to improve employee communications regarding the potential financial impacts of assignments/transfers.
Download the 2019 AIRINC Mobility Outlook Survey!
---

Join us!
Have you registered for the final two sessions of our AIRINC Institute webinar series?
---