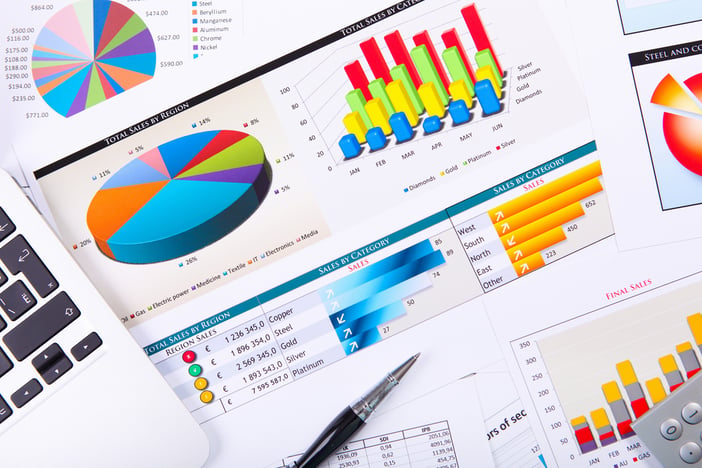 COVID-19
Tax Responses: OECD Guidance
The Organization for Economic Cooperation and Development (OECD) Center for Tax Policy and Administration (CTPA) has drafted guidance regarding tax implications of travel restrictions and remote working as a result of COVID-19. The OECD provided three scenarios under consideration, and their recommendation and analysis:
1. Tax residency of stranded workers
The residency tie-breaker provisions are likely to favor the normal country of residence for individuals that are working in countries other than their normal work country, due to the temporary and unusual nature of situation.
2. Sourcing of stimulus relief income
Compensation received from governments as part of economic stimulus are treated as a termination payment, which is typically sourced to the location where the employee would have otherwise worked.
3. Remote work considerations:
a. OECD has analyzed a scenario where a cross border worker is ordered to shelter-in-place and is unable to travel to work country, and therefore the employee temporarily becomes a remote worker. The OECD model treaty indicates wages are taxable in an individual's country of residence unless the employment is physically performed in the other country. Cross-border workers are usually taxed on their wages in their work state, and any tax obligations on the same income in their home country is typically eligible for double tax relief, via exemption or credit.
b. The temporary remote worker is now performing their employment outside their normal work country (in their home country). This may inadvertently shift the primary right of taxation from the work country to the home country. As a result, employers may have withholding obligations for work country payroll.
• The OECD notes that some bilateral agreements have provisions which may allow for days to be worked from the home country and the work country still having the first right to tax.
• In addition, some countries have already adjusted work day and days of presence calculations under a force majeure circumstance.
---
Guidance on Potential Permanent Establishment (PE) Issues
The OECD has also provided guidance on the potential permanent establishment (PE) issues with respect to stranded employees performing services in non-employment countries as a result of COVID-19. With employees working remotely in different jurisdictions, companies should be aware of possible PE creations that could trigger entity filings and tax obligations. Among the analysis conducted by the OECD are two vital considerations:
1. Determination or creation of PE as a result of activities being performed in a country as a direct result of COVID-19.
a. As it relates to a home office or work location, PE is typically created under a 'degree of permanency and be at the disposal of the enterprise'. Employees working from home as a result of the pandemic are typically doing so at the directive of a government under 'force majeure'. Since the condition is (likely to be) temporary and directed by the government, not the employer, OECD's analysis is that it is unlikely that either condition of PE would be met. However, this recommendation is predicated on the basis that the teleworking arrangement does not become permanent or the new norm.
b. As it relates to situations where an employee 'habitually' concludes contracts, the OECD notes that the employee presence in the nonresident country is likely to be considered transitory, and therefore unlikely to be considered 'habitual' under force majeure.
2. Residency status of a company as a result of the displacement of key executives, which may change the 'place of effective management'
Executives that are unable to relocate or travel due to COVID-19 are unlikely to create new or dual tax residency under 'place of effective management' provisions, as the executives should not be considered to meet the standard of 'usually' performing their duties in the location that they are stranded. Tie-breaker provisions of treaties or competent authority procedure should resolve these conflicts.

While the above guidance and interpretation from the OECD is not legally binding for any specific country, it does provide clarity on the important issues related to stranded workers and permanent establishment. The OECD urges countries individually to provide specific guidance, and to work cooperatively in order to alleviate or mitigate unintended tax burdens occurring as a result of the pandemic.
It is also important to note that the above guidance may not be applicable for: (1) work patterns in non-treaty country combinations, (2) treaties that do not align with the OECD Model Treaty, and (3) situations or locations where force majeure requirements have not been met. Additional OECD guidance can be found on their COVID-19 microsite: https://www.oecd-forum.org/badges/1420-tackling-covid-19
---
A changing world amidst the spread of COVID-19
COVID-19's impact continues to spread and we are following it closely. We know that this is impacting you, your assignees, and your business, and that you're likely finding more questions than answers.
Visit AIRINC's COVID-19 landing page to view an aggregate of the best Mobility-related sources. Click below to see all the latest updates, including exchange rate changes:

---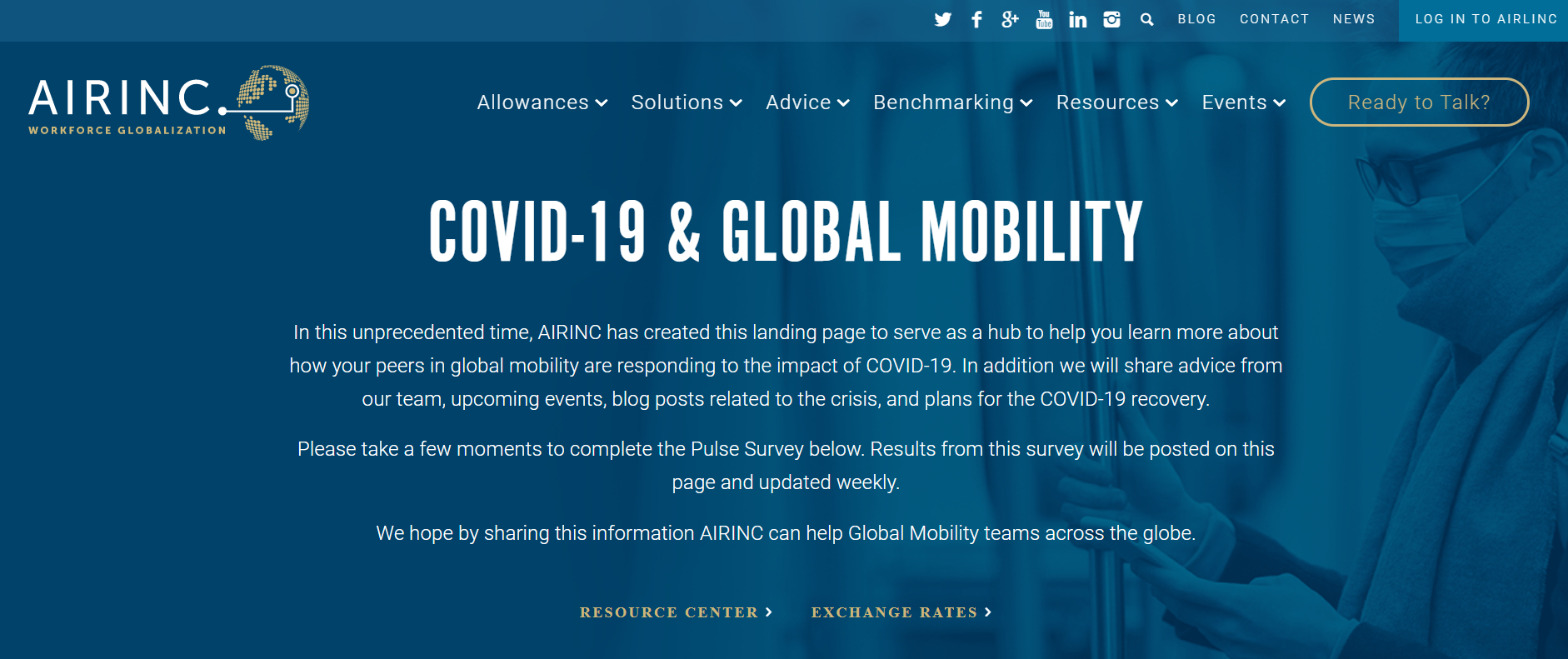 Visit AIRINC's COVID-19 Global Mobility landing page to read the best Mobility-related sources aggregated into one place.
---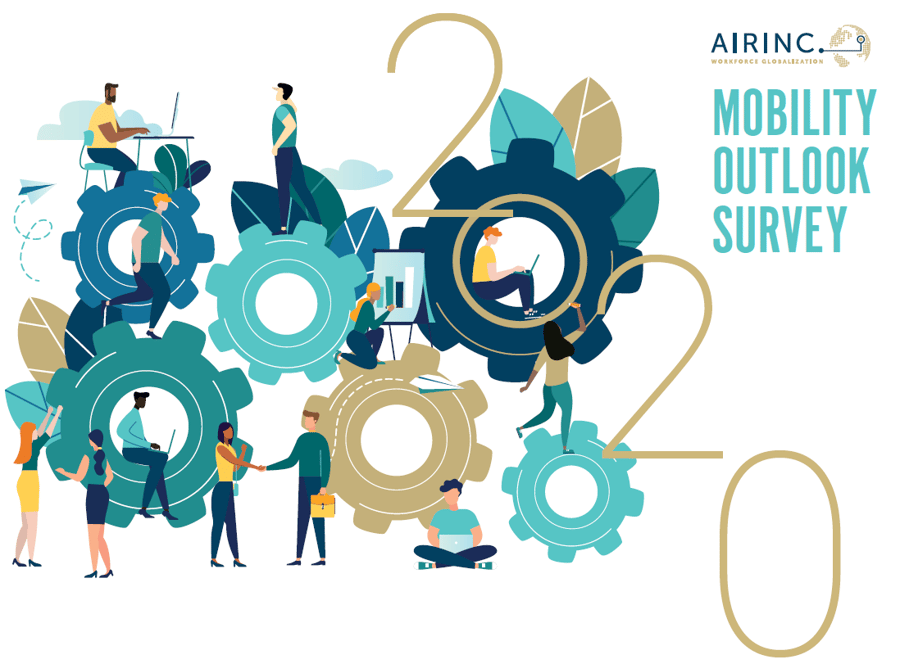 ---
About AIRINC
Listen | Partner | Deliver. For over 60 years, AIRINC has helped clients with the right data, cutting-edge technology, and thought-leading advice needed to effectively deploy talent worldwide. Our industry expertise, solutions, and service enable us to effectively partner with clients to navigate the complexity of today's global mobility programs. As the market continues to evolve, AIRINC seeks innovative ways to help clients address new workforce globalization challenges, including mobility program assessment metrics and cross-border talent mobility strategy. Our approach is designed with your success in mind. With an understanding of your goals and objectives, we ensure you achieve them. Headquartered in Cambridge, MA, USA, AIRINC has full-service offices in Brussels, London, and Hong Kong. Learn more by clicking here.
---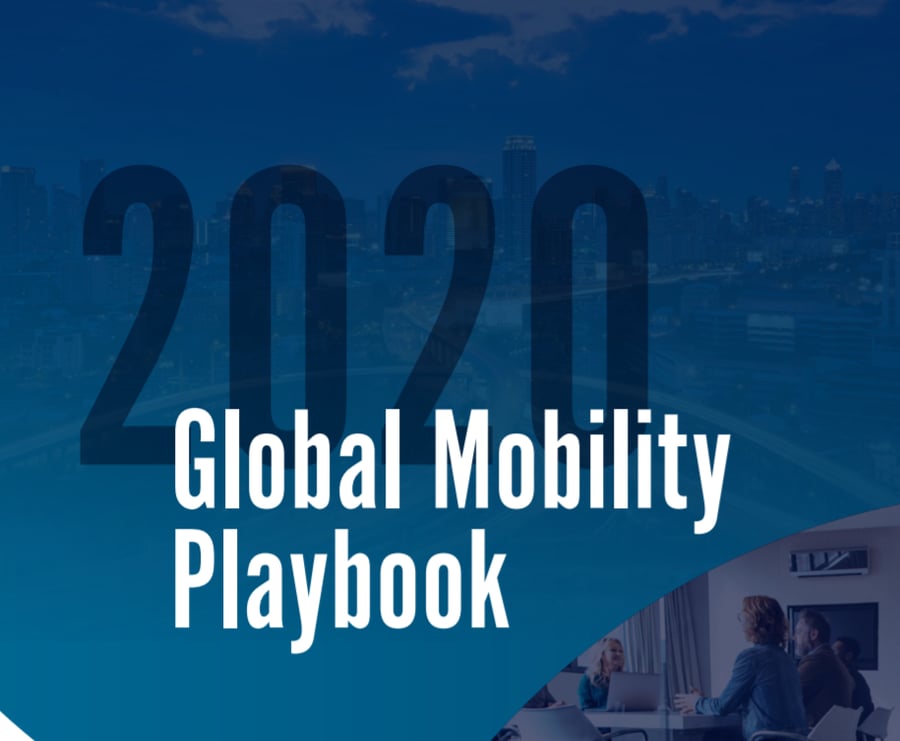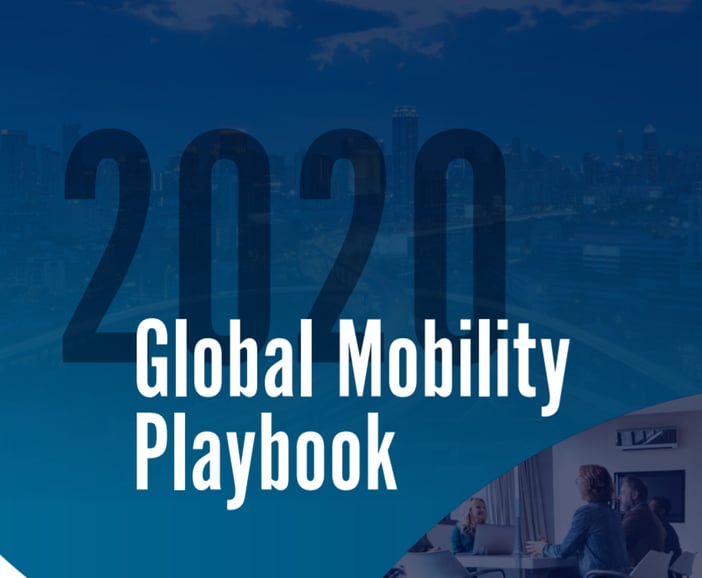 ---