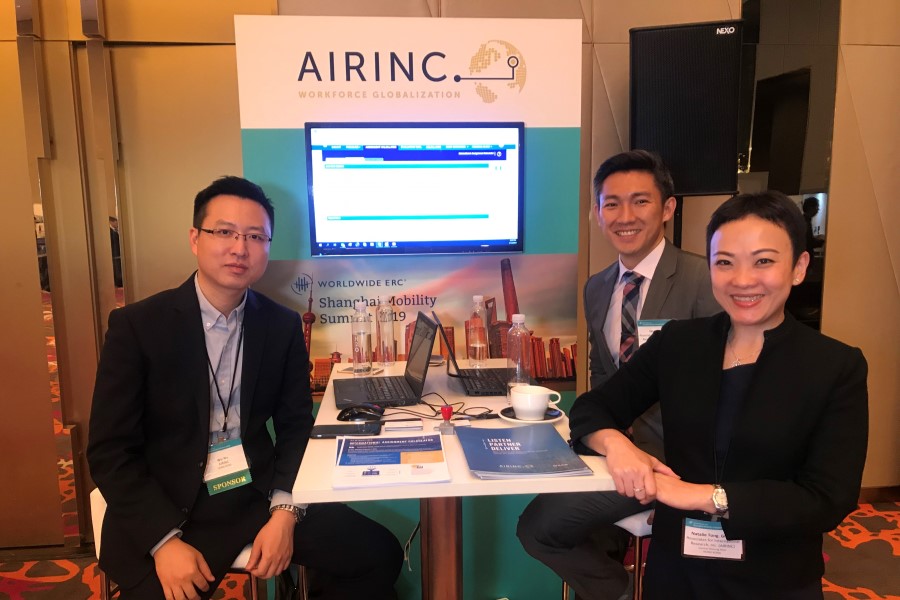 Wei Wu, Client Solution Manager, AIRINC APAC, left side of photo above. Also included are AIRINC's Jason Tang and Natalie Tong.
Perspective in Global Mobility is important, and we work hard to bring unique insights from across the world of mobility and the many facets it covers. The interview below is with AIRINC APAC's Client Solution Manager, Wei Wu, who is a Chinese National and completed a two-year assignment at our headquarters in Cambridge before transferring to our AIRINC Hong Kong office.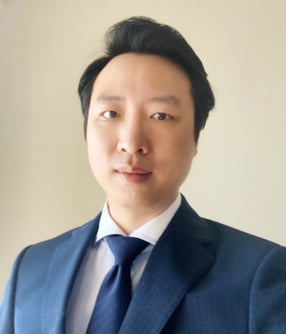 Wei joined AIRINC in 2016 as a Liaison Analyst based in Cambridge, MA. He worked there as a Data Analyst for two years with an industry focus on Oil & Gas, Aerospace and Defence, and Pharmaceuticals before joining AIRINC APAC as Client Solutions Manager for China. He is based in AIRINC's Hong Kong office.
Prior to joining AIRINC, Wei worked with Relo Group, Inc. providing global mobility support service to the Japanese market for four years. He was born and raised in China and educated in Japan. Wei received his B.A. in Global Business from Rikkyo University (Tokyo, Japan) in 2013. He speaks Chinese, Japanese, and English.
---
1. Please describe your role with AIRINC:
I am currently working as Client Solutions Manager based out of our regional office in Hong Kong. I am responsible for supporting Asian-based clients, especially Chinese clients with unique global mobility requirements.
2. Why did AIRINC feel it was important to assign you to Hong Kong?
During my two-year assignment at the AIRINC headquarters in Cambridge MA, U.S.A., I had the opportunity to learn extensively from the different teams within AIRINC. The experience provided me with a strong foundation in global mobility.
In 2008, AIRINC established an office in Hong Kong, where the number of Chinese clients has been growing steadily over the last decade. I see this assignment as a good skill fit for myself because China is a very unique market that needs to be managed by someone who understands the language, culture, and customs. At the same time, I see that this is an area where I can contribute and make an impact.
3. In what ways did your U.S. assignee experience prepare you for this assignment?
My assignment to Boston gave me the opportunity to work closely with many different companies. I find that every company has unique requirements and they are often at different mobility lifecycles.
For example, a company who is about to send their first assignee out on assignment would have different needs from those who have been doing it in the last twenty years. At the same time, I kept very close contact with our team in Japan, where we often exchanged observations about the uniqueness of the U.S. compared to Japan. I learned a great deal from these exchanges.
I also saw the value of how useful AIRINC products and solutions are to Japanese companies as many of them are experiencing the same challenges when companies grow globally.
This is of course an advantage for me as I have lived and studied in Japan. The knowledge that I acquired there is very relevant to my current assignment in Hong Kong. It's given me the knowledge to help Chinese companies become more familiar with the issues that global mobility poses and to achieve the same level of success that we have had with Japanese companies.
4. What do you think is unique about global mobility in China as compared to the rest of the world?
Many companies in the West are familiar with global mobility and have established processes and best practices. As for Chinese companies, this journey for them has just started. So when they learn about how things are being done in the West, they might feel that some of the practices are not relevant for them.
---
Many companies in the West are familiar with global mobility and have established processes and best practices. As for Chinese companies, this journey for them has just started.
---
They will adopt some practices and customize others. It is therefore important for us to help them understand why certain practices are observed and to help them understand the long-term implications to their programs, helping to avoid potential pitfalls and issues.


5. In terms of global mobility, what do you think the Chinese market needs?
Many Chinese companies are just starting on their mobility journey and this comes with a steep learning curve. As long as it is a priority for a company to go international, global mobility will continue to be a focus.
Globally-focused Chinese companies will need to develop their own set of global mobility practices and strategies. This is because they have their own unique culture and values. They will not seek to emulate what Western companies are doing, but they will learn and seek references on best practices to apply works well for them.
6. What advice would you give Chinese nationals who are considering an international assignment?
This applies not only to Chinese nationals but anyone who is on assignment. It is a daunting experience to be working in a completely unfamiliar environment. Assignees will be concerned about integration and the ability to adapt to the local work culture.
All assignees are given an assignment objective, so they should constantly remind themselves not to lose sight of the goal. An assignee's role is not to change how things are done locally, but to learn how to collaborate with others.
---
An assignee's role is not to change how things are done locally but to learn how to collaborate with others.
---
Different perspectives on issues will tend to rise due to cultural differences, but this adds to the diversity of the company. Regardless of where the country of assignment is, this experience will broaden an assignee's horizons and help in the development of future career progression.
7. How has your assignment experience benefited your work at AIRINC?
I was seconded to AIRINC when Relo Group acquired AIRINC. During those early days after the acquisition, I helped facilitate communication between both organizations and looked for ways to develop mutual synergies. As I was familiar with Relo Group's vision and culture, I helped AIRINC employees gain perspective on how Relo Group operates. This went both ways.
From this experience, I became aware that concise communication is key to future successes. Cultural difference is a given when two companies – especially those of different origins – are put together, and it's of utmost importance to build cultural awareness and to foster an atmosphere of respectful, open dialogue that will lead to business success.
---
Are you interested in learning more about Global Mobility and how AIRINC can help your business?
If you would like to learn more about Global Mobility or would like to discuss any mobility-related challenge that you are facing, please contact Wei directly by clicking here. You can also reach out to our inquiries team now by clicking below:
---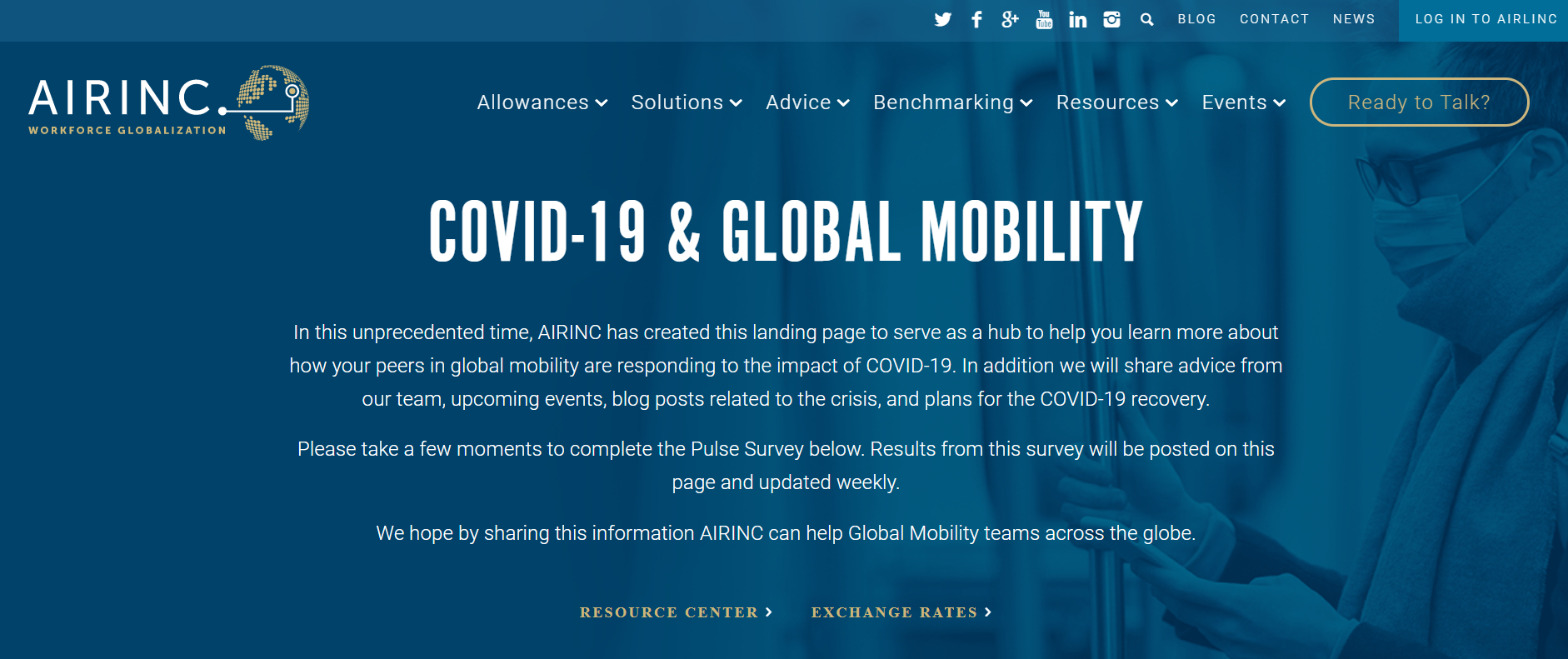 Visit AIRINC's COVID-19 Global Mobility landing page to read the best Mobility-related sources aggregated into one place.
---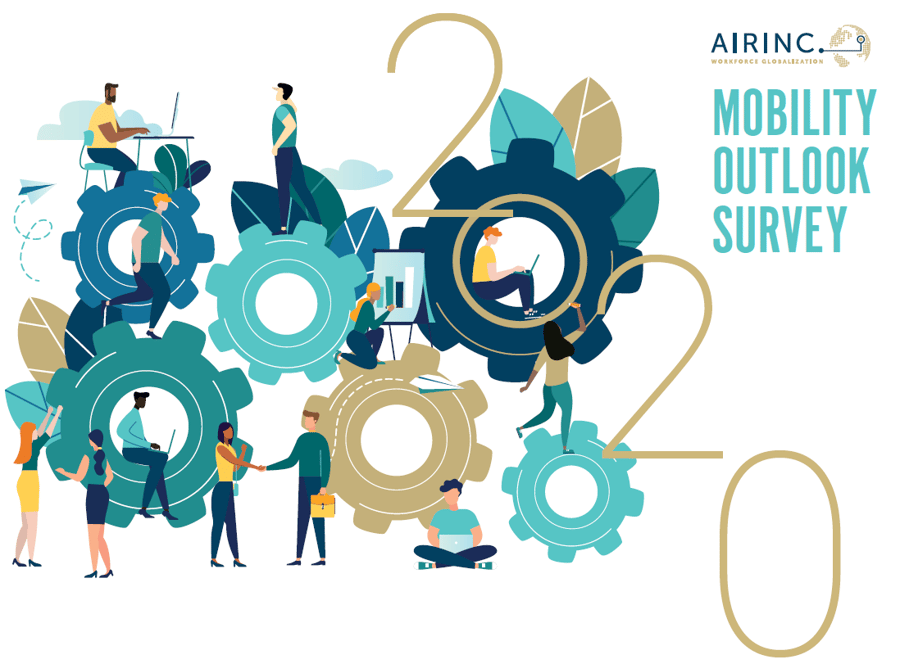 ---
About AIRINC
Listen | Partner | Deliver. For over 60 years, AIRINC has helped clients with the right data, cutting-edge technology, and thought-leading advice needed to effectively deploy talent worldwide. Our industry expertise, solutions, and service enable us to effectively partner with clients to navigate the complexity of today's global mobility programs. As the market continues to evolve, AIRINC seeks innovative ways to help clients address new workforce globalization challenges, including mobility program assessment metrics and cross-border talent mobility strategy. Our approach is designed with your success in mind. With an understanding of your goals and objectives, we ensure you achieve them. Headquartered in Cambridge, MA, USA, AIRINC has full-service offices in Brussels, London, and Hong Kong. Learn more by clicking here.
---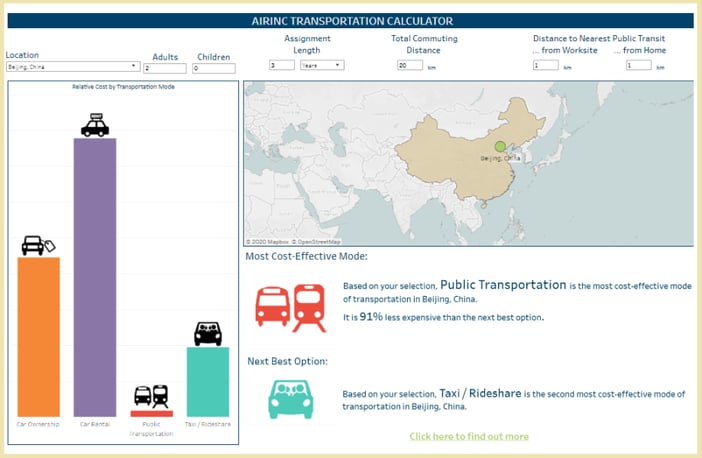 ---