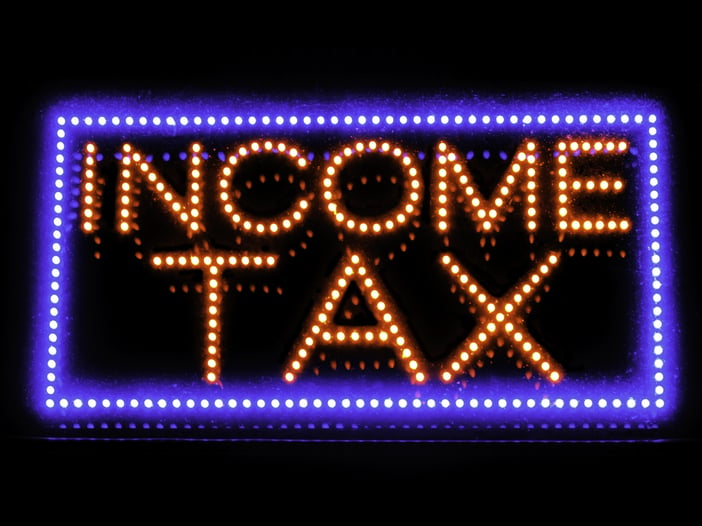 COVID-19: Global
Individual Income Tax Responses
Below is a selection of government tax responses to the COVID-19 pandemic. These highlights are part of AIRINC's recent Data Points publication and are only a few of the many global changes that we are tracking on a daily basis. If you'd like to see the full list, please visit our tax response landing page by clicking here.
---
Kenya
President Uhuru Kenyatta signed into law various tax amendments designed to provide tax relief to Kenyans in response to the COVID-19 pandemic. Effective April 25, 2020, the annual resident personal tax relief increased from KES 16,896 to KES 28,800. In addition, the individual income tax rate schedule was revised, with the top marginal rate decreasing from 30% to 25%. The net effect is a decrease in income tax for all taxpayers.
Malaysia
In response to the COVID-19 pandemic, the Malaysian Government announced a temporary reduction in the employee provident fund contribution for the period April 1, 2020 until December 31, 2020 – from 11% to 7%. Employees have a choice, however, to maintain contributions at 11%. The top marginal rate increased from 28% to 30%. The net effect is a decrease in social security contributions for all taxpayers, and an increase in income tax for taxable incomes exceeding MYR 2,000,000.
Sri Lanka
Sri Lanka implemented major tax reform effective January 1, 2020. The reform includes tax cuts for individuals with new deductions available and a reduction in the tax rates. The top marginal tax rate decreased from 24% to 18%. Social security is unchanged. The net effect is a decrease in personal income tax.
Previously, Sri Lanka operated mandatory payroll withholding of employment income under a Pay-As-You-Earn (PAYE) system. Effective January 1, 2020, the PAYE scheme for employment income was eliminated. Employees will now be personally responsible for remitting income tax on their earnings using quarterly provisional tax payments and settling their tax liability on their annual tax return.
United Arab Emirates
Effective February 1, 2020, employers are required to make monthly contributions to the Dubai International Financial Center's (DIFC) Qualifying Scheme. This replaces the lump sum "gratuity payment" paid to an employee at the end of their employment. The mandatory contributions are 5.83% for employees with service of 5 years or less; 8.33% for more than 5 years of service. Exemptions to the scheme are provided for UAE and GCC nationals that otherwise have a government pension scheme, short-term workers (contract less than 3 months), employees whose employers are obligated to make pension contributions in a non-UAE country, and employers that make contributions to a defined benefit scheme that provides benefits in excess of the new DIFC scheme.
United Kingdom
The United Kingdom formally implemented an exit from the European Union (known as "Brexit") as of January 31, 2020 and is currently in a transition period with the EU until December 31, 2020. The impact for Global Mobility will be felt primarily in the areas of immigration, work permits, visas, and social security responsibilities. Guidance on the impact of Brexit will be provided in due course.
The U.K. 2020 budget was released March 11, 2020 and reflects a few tax changes for individual taxpayers. The pension annual allowance was modified, resulting in a larger pension deduction for lower incomes and a smaller pension deduction for higher incomes with a minimum deduction of GBP 4,000. The tax rates, brackets, and personal allowance are unchanged for 2020/2021. The National Insurance (social security) wage threshold increased slightly, resulting in a small decrease in NIC contributions. The net effect on tax varies by income level, with a decrease in tax for lower incomes and an increase in tax for higher incomes claiming a pension deduction.
The Immigration Health Surcharge will increase for affected foreign nationals as of October 1, 2020 and will apply to EEA and Swiss nationals as of January 1, 2021.
More Information
For more information, please see our landing page with complete COVID-19 tax changes that are updated weekly: Global COVID-19 Tax Responses Landing Page
---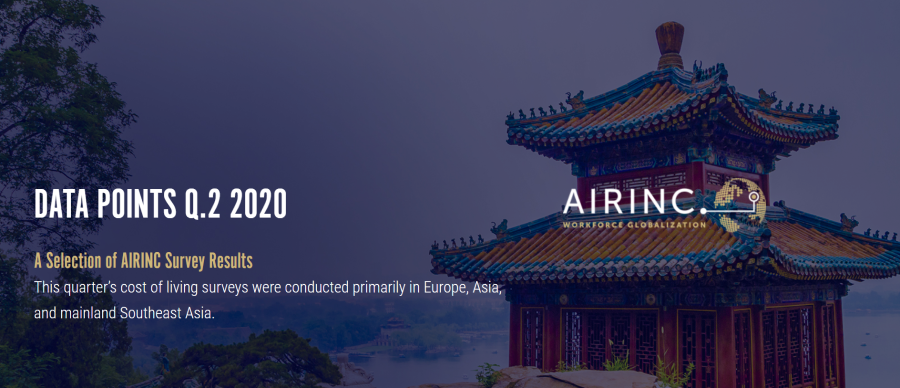 ---
About AIRINC
Listen | Partner | Deliver. For over 60 years, AIRINC has helped clients with the right data, cutting-edge technology, and thought-leading advice needed to effectively deploy talent worldwide. Our industry expertise, solutions, and service enable us to effectively partner with clients to navigate the complexity of today's global mobility programs. As the market continues to evolve, AIRINC seeks innovative ways to help clients address new workforce globalization challenges, including mobility program assessment metrics and cross-border talent mobility strategy. Our approach is designed with your success in mind. With an understanding of your goals and objectives, we ensure you achieve them. Headquartered in Cambridge, MA, USA, AIRINC has full-service offices in Brussels, London, and Hong Kong. Learn more by clicking here.
---