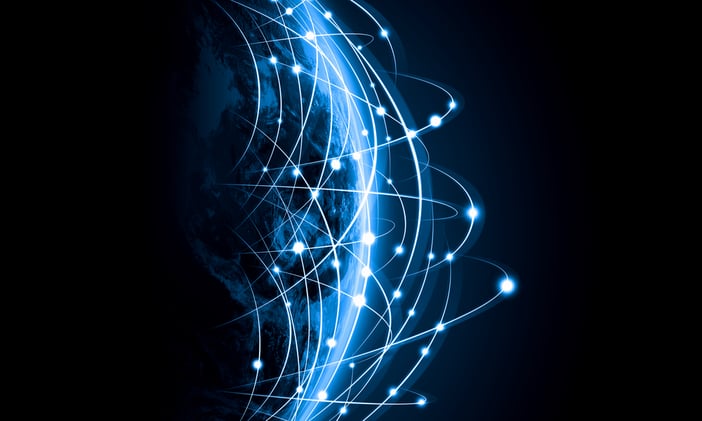 COVID-19:
Government tax responses
AIRINC is closely tracking COVID-19's impact on Global Mobility. The world is rapidly changing in response to this far-reaching event. To help, we have launched two landing pages to help guide your Mobility decisions and keep abreast of the latest news and research:
This update is intended to focus solely on the responses that governments have made with regards to individual income taxation as of April 30, 2020. This post is an update of my original article published on March 31, 2020. Numerous notes and locations have been added to this expanded version.
Country-by-country Individual Income Tax Responses
Argentina
An 'emergency family income' one-time payment in the amount of ARS 10,000 for qualified unemployed and low-income workers.
Australia
Temporarily reduced minimum drawdown rates for superannuation.
Temporary early release of superannuation, up to $10,000 of 2019-2020 superannuation, and $10,000 in 2020-2021.
$750 tax-exempt payments to social security, veteran, and other income support recipients and concession card holders: first round: 3/31/20, second round: 7/13/20.
Austria
Filing deadline extended to August 31, 2020.
Belgium
Automatic two-month extension of tax year 2019: individual income tax return due date moved to May 12, 2020. No penalties or late payment interest will be assessed.
Deferral of payment of withholding and/or personal income tax for individuals able to demonstrate they are negatively impacted.
Canada
Taxable income support payment to eligible workers with loss of income, CAD 2,000/month, up to four months. In order to receive the payment, an individual must meet the eligibility requirements:
Have stopped working due to COVID-19, and not have access to paid leave or other income support
Be sick, quarantined, or taking care of someone who is sick with COVID-19
Be a working parent who must stay home without pay to care for children
Be employed, but not being paid because of an employer directive
Be a wage earner or self-employed individual who would not otherwise be eligible for Employment Insurance
Not have voluntarily terminated their employment
The minimum required annual withdrawal payments from Registered Retirement Income Funds (RRIFs) and Registered Pension Plans is reduced by 25% for 2020.
The goods and services tax (GST) credit is doubled for the 2019-2020 benefit year.
6-month suspension on the payment of interest and principal on Canadian student loans, to September 30, 2020.
Temporary increase of the Child Care Benefit, up to $300 per child.
Filing deadline extended to June 1, 2020.
Please click here for the complete and up-to-date list:
Global COVID-19 Individual Income Tax Responses [updated weekly]
---
CARES Act Calculator: How much will you receive?
---
COVID-19 and Global Mobility in 2020
Click below to learn more about the impact of COVID-19 on global mobility:
---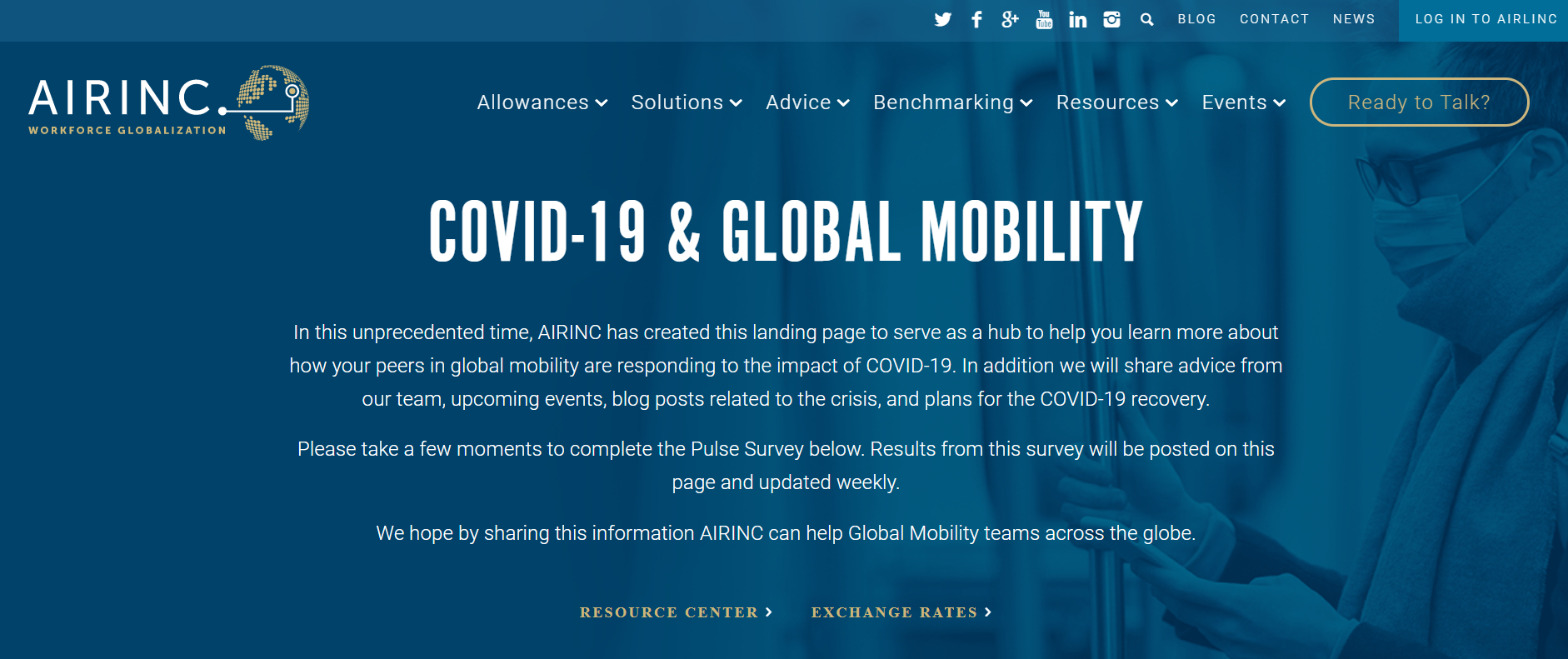 Visit AIRINC's COVID-19 Global Mobility landing page to read the best Mobility-related sources aggregated into one place.
---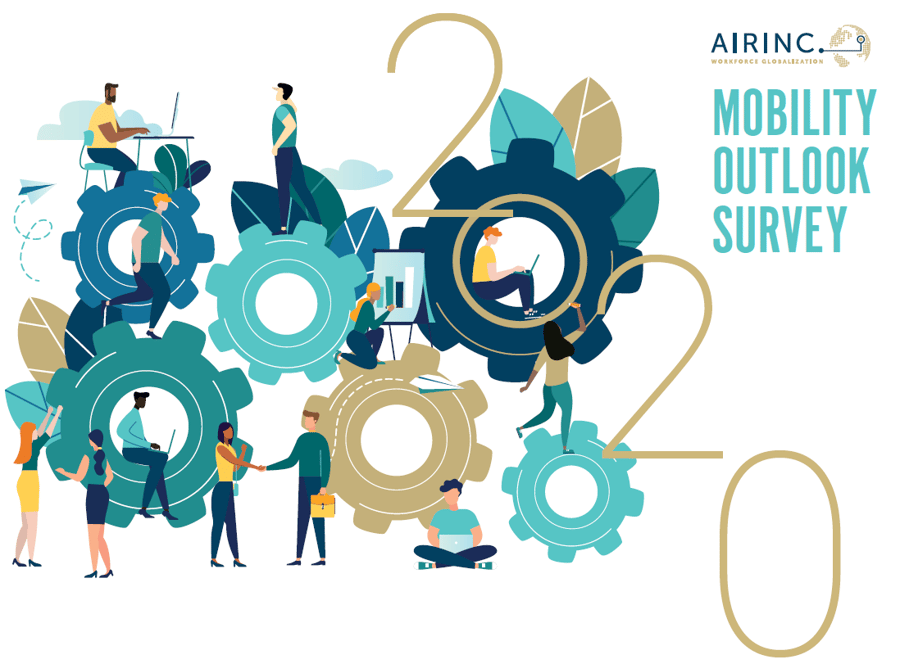 ---
About AIRINC
Listen | Partner | Deliver. For over 60 years, AIRINC has helped clients with the right data, cutting-edge technology, and thought-leading advice needed to effectively deploy talent worldwide. Our industry expertise, solutions, and service enable us to effectively partner with clients to navigate the complexity of today's global mobility programs. As the market continues to evolve, AIRINC seeks innovative ways to help clients address new workforce globalization challenges, including mobility program assessment metrics and cross-border talent mobility strategy. Our approach is designed with your success in mind. With an understanding of your goals and objectives, we ensure you achieve them. Headquartered in Cambridge, MA, USA, AIRINC has full-service offices in Brussels, London, and Hong Kong. Learn more by clicking here.
---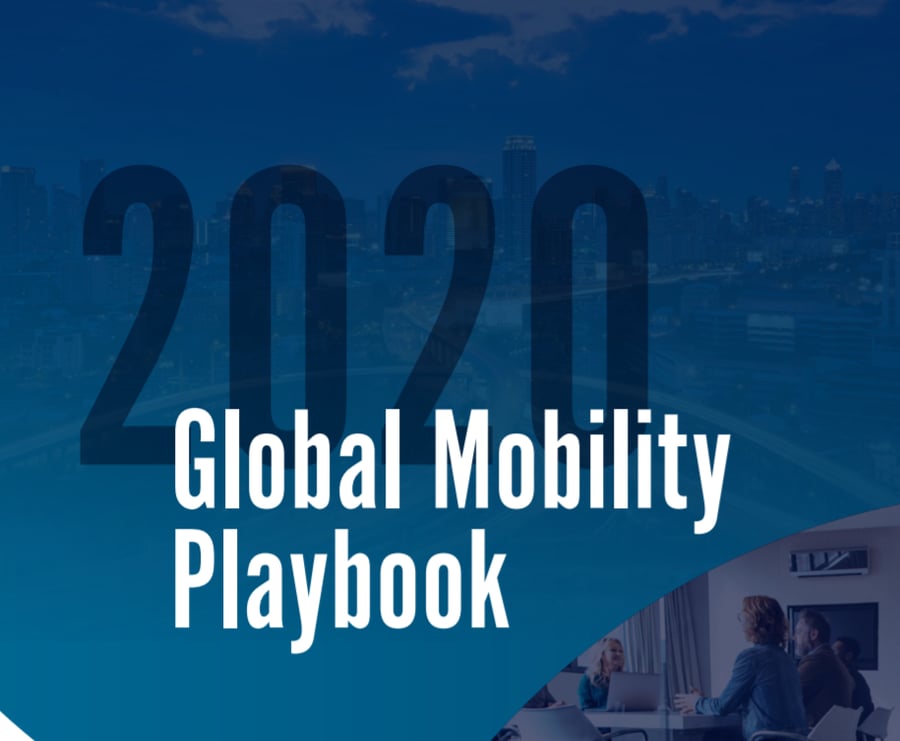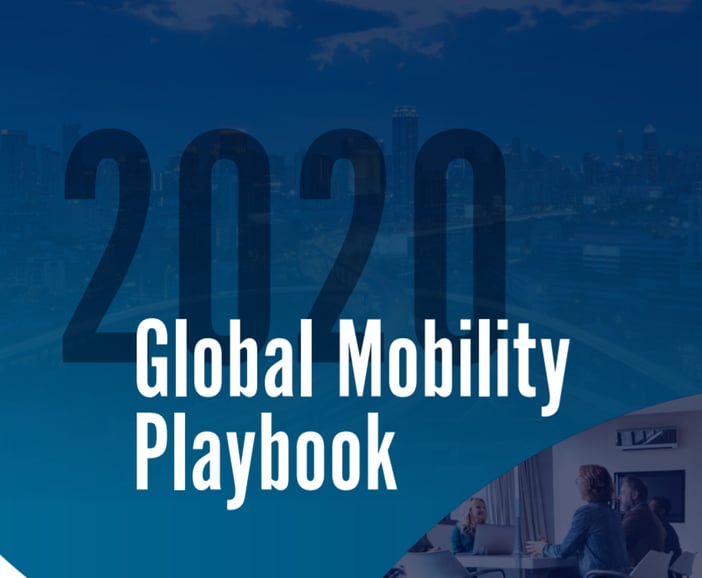 ---