This quarter's on-site surveys of the Middle East confirmed the trend of increasing consumer gas prices as oil-rich nations (many of which have historically subsidized national costs) continue to feel the pressure of the global price drop.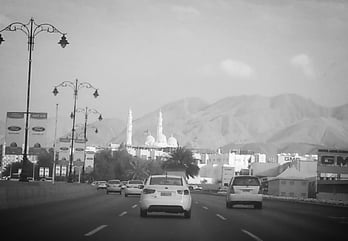 Consumer gas prices in Abu Dhabi, U.A.E., increased 28% in the past year, while the rate of increase in Muscat, Oman, was 29% and that in Doha, Qatar, 32%. Price increases have been occurring almost every month in Oman, leading residents to protest for the first time since 2011. There have been no such protests in Qatar or the United Arab Emirates, where police are strict, surveillance is high, and crime is low.
One exception seen in our recent quarterly survey was Manama, Bahrain, where the price of gas fell 20% overall, from 0.18 to 0.16 BHD per liter for premium fuel and 0.16 to 0.13 BHD per liter for regular fuel. Shortly before the February 2016 survey, consumer gas prices had nearly doubled in Bahrain, rising from 10 to .18 BHD, an increase that was met with protests at the time. While Bahrain is an outlier, we expect gas prices to continue rising in many countries in the Middle East.
Want to learn more? The above excerpt is taken from Data Points, AIRINC's quarterly newsletter. More mobility data highlights are now available on our website at www.mobilitydatapoints.com.
Data Points brings you the latest updates from our Housing, Goods & Services, and Tax departments based on our expert international surveys, which are conducted by our global data collection team on-location.
This quarter's cost-of-living surveys were conducted primarily in North America, Central and South America, the Middle East, Africa, and maritime Southeast Asia-Pacific.