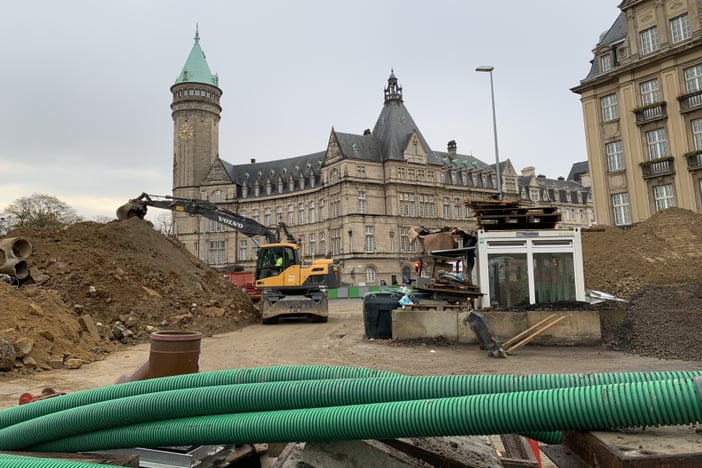 A view of downtown Luxembourg under construction. Photo taken by AIRINC surveyor Andrew Morollo.
Luxembourg Construction: Ubiquitous
My expectations for my November visit to Luxembourg did not include traffic jams, road closures, scaffolding, bulldozers, excavators, jackhammers, or circumnavigating around open-pit construction sites, but that's exactly what I found.
Luxembourg's population has boomed over the past few years and the country is reported to be experiencing the fastest demographic growth in Europe. The financial sector is expanding as the city continues to attract more banks and specialized investment service firms. Luxembourg also houses the headquarters of major players in the digital economy including Amazon, Skype, and PayPal. Google is considering a billion-dollar data center just north of the city center in the nearby town of Bissen. On top of all this, Luxembourg has started to position itself as a new European center of space business having signed recent agreements with NASA and the European Space Agency. With all this activity comes the need for infrastructure improvements and housing developments.
During my November 2019 survey, much of the city center area where I was staying looked like a construction site. I saw the widening of roads, installation of new water pipes, and a transition to underground electricity and broadband cables. Additionally, a large-scale tram line project is underway, which will eventually connect Kirchberg with the city's central train station (Gare Central) when completed in December 2020.
Construction impacts business, but public transportation is free
Many businesses are affected by closures in the central artery of Avenue de la Liberté due to widespread construction and the ensuing noise, dirt, dust, and debris from so much new development. New residential and commercial projects are also underway across the city to meet the demand for housing and office space. New international schools are being developed and existing schools are expanding and opening additional campuses. New shops and department stores are opening as well, such as Galeries Lafayette in the city center, which opened in early December. Infinity Shopping Center in Kirchberg opened December 12, 2019 and includes a new Delhaize supermarket, a spa, a fitness center, and some new restaurants.
For my next survey, I am anticipating a nicely renovated, fully updated, and economically vibrant Luxembourg City complete with a world class transportation system that is free to all as of this past Saturday.
---

Download now to optimize in 2020!
2020 Global Mobility Playbook [Download]
---
Need help with housing your assignees?
Make 2020 a brighter success by reaching out today to discuss how we can help with your mobility program and business goals:
---


Trending article:
Are you getting the most out of your Global Mobility Network?
---

Trending download:
The 2020 International Business Travelers Benchmark Report [Download]
---
2019 Long-Term Assignment Benchmark Report [Download]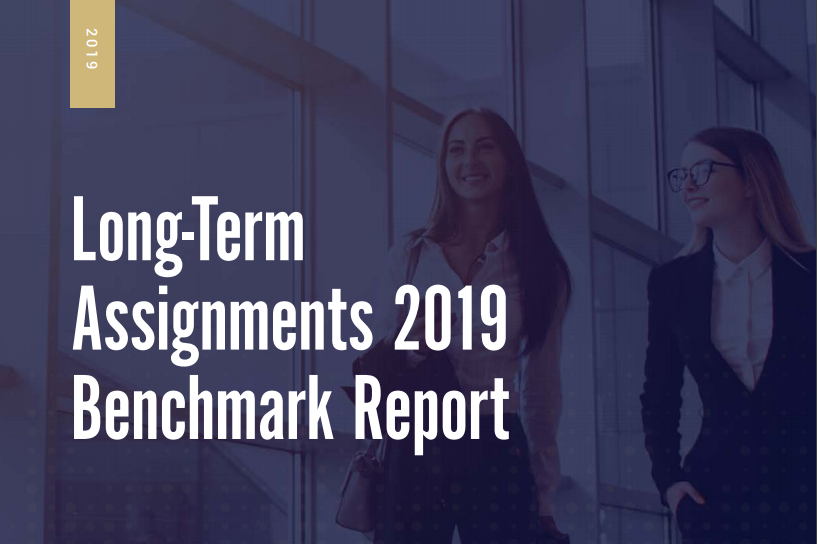 The 2019 LTA Benchmark Report provides a comprehensive overview of policies and practices for temporary long-term international assignments.
---