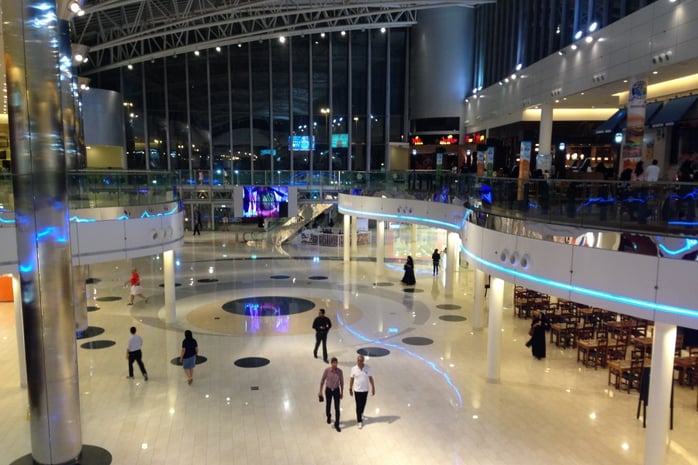 Inside one of the many malls in Manama, Bahrain. Photo taken during an AIRINC on-site survey.
The Malls of Manama
During my recent survey, I visited the Avenue Mall in Manama, a seafront mall stretching for 1.5 km. It reminded me of the Avenue Mall in Kuwait because it provides an outdoor feeling with large glass windows and skylights, while protecting shoppers from the burning sun. As anyone that's traveled to Bahrain knows, the country is a popular destination for residents of Saudi Arabia seeking recreation and malls are one of the top attractions. Numerous expatriates and Saudi Arabians visit Bahrain for the shopping, movies, restaurants, waterparks, and other activities.
As I finished my survey of the Avenue Mall, I walked through the parking lot and noticed the prevalence of foreign license plates, most of which came from Saudi Arabia. During my real estate meetings, I mentioned this observation and was told that the weekend brings even more tourists into Bahrain.
Given Saudi Arabia opened its first cinemas last year, I thought that might decrease these visits to Bahrain. I then spoke with a Saudi Arabian visitor, who explained that although they now have their own cinemas, seats are still limited and tickets need to be booked a few days in advance, making the drive to Bahrain still worth it.
---

Related:
The Daily Frustrations of using Taxis and Rideshares in Cairo
---
Want to learn more?
AIRINC's cost of living surveys cover the world, helping our client engagement teams stay up-to-date on the latest changes impacting Global Mobility. Click below to learn more:
---
2019 Long-Term Assignment Benchmark Report [Download]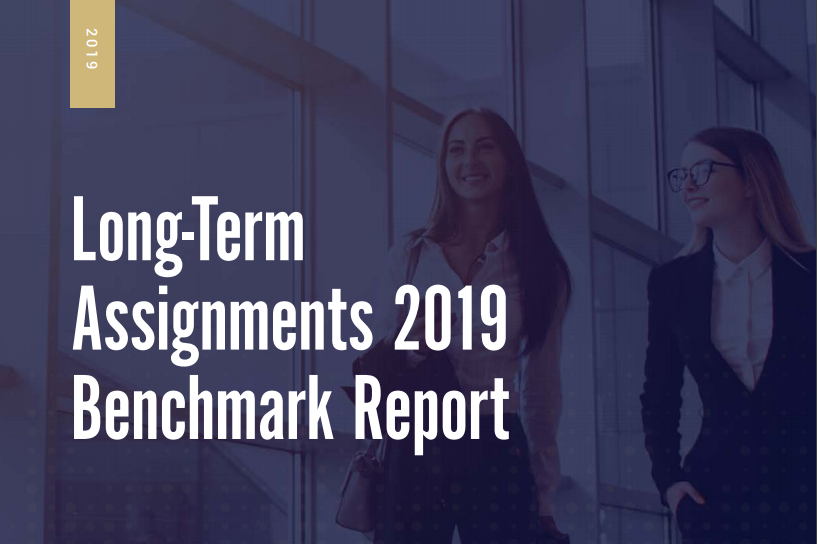 The 2019 LTA Benchmark Report provides a comprehensive overview of policies and practices for temporary long-term international assignments.
---