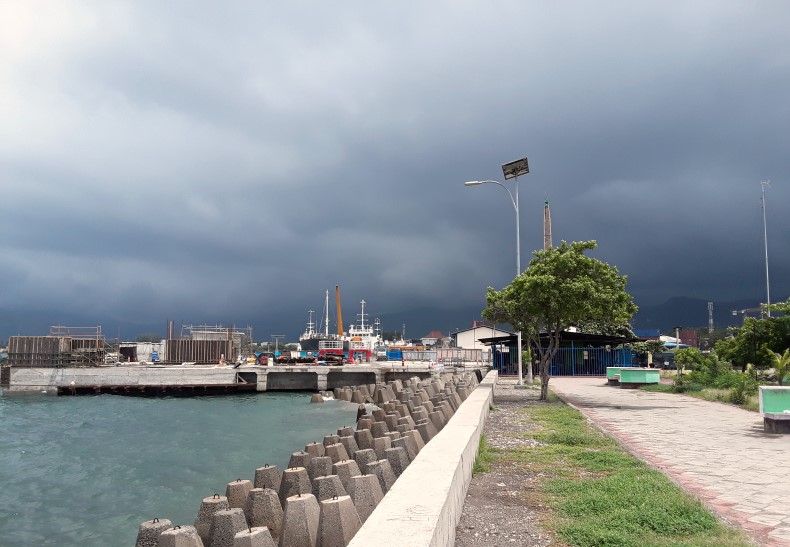 Dili, Timor-Leste during AIRINC's recent on-site survey. Photo taken by AIRINC surveyor Eugene Kobiako.
Are you part of the 93% or the 7%?
The "Hardship" or "Location" premium is a longstanding member of the international mobility compensation suite and is currently provided by 93% of companies, according to our most recent policy benchmark.
Increasingly, AIRINC is asked whether this assignment premium is necessary given the globalization of today's world. This post will share tips to ensure your hardship premium is aligned to mobility and corporate strategy.
1. Where should I source Hardship data?
It is important to choose a source whose recommendations are impartial, consistent and pertinent to your employee population. Many governments publish hardship recommendations for their embassies around the world, but these are often specific to government employees and the unique benefits they receive.
Other companies form internal committees or consult their local offices to assess living security and living conditions for their assignees on-site.
More often, however, companies work with independent consultants who research and aggregate data for hardship recommendations across the globe.
---

Educational reading:
The Importance of Good Decision-Making in Global Mobility
---
2. How should I calculate a Hardship Premium?
There is more than one way to determine the hardship premium for an expatriate assignment. The most common way is to assess the difficulty of the assignment location and to assign a premium, typically a percentage of base salary, to all assignees, regardless of their home country.
An alternative method for determining hardship is to take into consideration where the employee is coming from. Often referred to as a the "differential" approach, similarities between the assignees home country and the host location are included in the assessment.
If, for example, the same language is spoken in both, or the climate is similar, the premium will be reduced since the assignment will be less "foreign" to the assignee.
3. Why is a Hardship Premium important?
While the hardship premium has been a central compensation element in the mobility allowance suite for quite some time with an increasingly globalized world, many companies ask, do we need this?
The answer to this question can vary depending on the types of locations where you send assignees and whether you struggle to attract key talent to these locations. Increasingly, we find that new opportunities for global expansion are in developing markets that are not seen as desirable to work and live in.
The hardship allowance can be an effective tool to incent key staff to take assignments in these locations and ultimately help achieve the organization's strategic objectives. Conversely, offering hardship premiums for softer locations is becoming less common as organizations no longer feel they need to dangle a carrot to incent talent to relocate.
---

Our 2019 Mobility Outlook Survey confirms that 58% of firms are seeking ways to improve employee communications regarding the potential financial impacts of assignments/transfers.
Download the 2019 AIRINC Mobility Outlook Survey!
---
Key Takeaways and Next Steps:
What we hope you take from this is that it is important to have a consistent and defensible approach that takes into consideration typical practice within your industry and your organization's strategic goals. If your organization's strategy is focused on developing markets, the hardship premium can be an effective way to deploy key talent where you need them.
Want to learn more about how you can optimize your hardship pay and see a demonstration video? Click the button below now to learn more:
---

Join us!
Have you registered for parts 2 and 3 of our 3-part tax webinar series?
---
Authors:
This post was collaboratively written by Brendon Attridge, Jessica Caligan, and Jeff Hawk.