The current battle for Mosul and the attention from the international media has put the spotlight back on Erbil, the capital of Kurdistan. Erbil sits only seventy kilometers southeast of Mosul, but the two cities are worlds apart; Erbil remains relatively safe when compared to Baghdad, Kirkuk, Fallujah, and Mosul. Restaurants, cafes, and shopping malls around the city all remain open, conducting business as usual, and even the liquor stores that dot the Christian enclave of Ainkawa continue to operate without issue.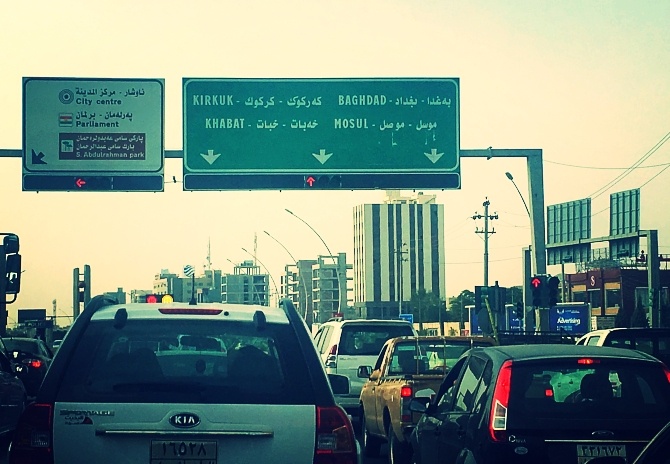 But the economy has seen better days. Disputes between the Kurdish Regional Government and Baghdad over oil revenue-sharing and budget cuts continue to perpetuate the downward economic cycle for Erbil. This, combined with diminished global oil prices and the presence of ISIS in nearby Mosul has impacted business. Most multinational oil and gas companies have pulled out all of their expatriate staff and the booming oil industry has come to a halt. During the last two years, the majority of active oil wells in Kurdistan have closed.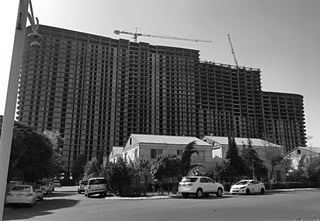 The Erbil skyline is now dotted with stalled construction projects like this.
Erbil was a thriving 'boom town' as recently as 2013, with massive infrastructure projects planned and hopes for making this city the new Dubai. At that time, there was a continual flow of arriving and departing expatriates, creating a high demand for housing, shopping centers, and other amenities. But the Erbil city skyline that I found during my recent survey is now dotted with stalled construction projects such as the Kempinski and Marriott Hotels, and there are hardly any new expatriate arrivals into the city. Rental prices at the top apartment and villa compounds, such as MRF Towers, Dream City, and Royal City are all down. The real estate sources and other expatriates that I spoke with all continue to keep their eyes on Mosul with hope for peace and a rebound for oil prices to bring prosperity back to the region.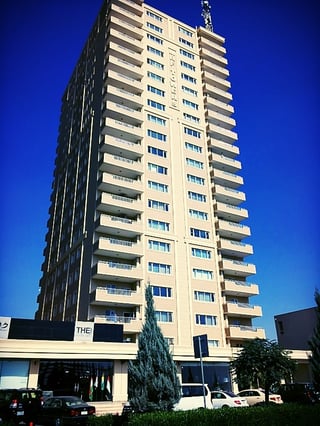 MRF Towers, a top apartment compound in Erbil.
Want to learn more about Hardship Evaluations for locations mentioned in this blog post?

This post is taken from On-site Insight, AIRINC's in-house global mobility blog. On-site Insight provides AIRLinc subscribers with an exclusive "behind-the-surveys" insight into new and existing expatriate locations based on commentary and photos from our global research team. Included is information on general living conditions as well as changing costs for both goods and services and housing and utilities, along with much, much more! To find out more, click here.