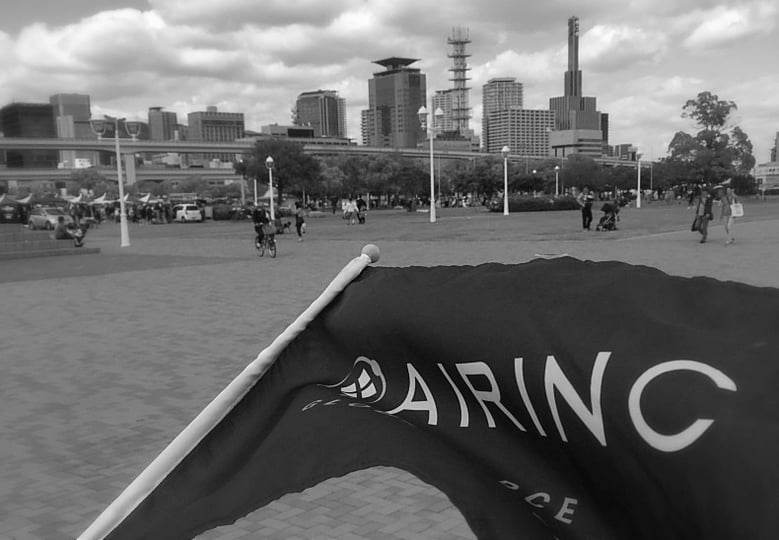 Highly-organized, Professional Data Researchers
Many people dream of having a job that includes some international travel. AIRINC surveyors get more than "some" - they spend about half of the year on the road. While they get the opportunity to travel to far-flung locations like Stanley, Falkland Islands, Port Vila, Vanuatu, Dar es Salaam, Tanzania, and Lusaka, Zambia, they are in these locations for only three to five days at a time and must therefore plan their days carefully so that they are able to gather the data required.
Despite the grueling schedules, AIRINC surveyors delight in their opportunities to travel worldwide. They are a diverse group, but they share the common denominators of love for international travel, curiosity about different cultures, independent spirit, and cultural adaptability. They also possess varying foreign language proficiencies, and a facility with and affinity for the analytical component of their work.
The current staff of surveyors has visited an average of forty countries. More senior surveyors have visited over sixty countries. Given the fact that these surveyors are on the road up to four times a year, you can imagine that this type of work would be very disruptive to their personal lives. For these intrepid and energetic workers, however, the opportunity to travel wherever companies send their expatriates far outweighs the short-term personal sacrifices associated with this globetrotting.
---

Recommended reading:
What is it like after 6 years as a cost of living surveyor?
---
Would you like to join our International Survey Team?
The international living pattern research position requires quarterly travel of approximately 4-6 weeks at a time. Researchers travel solo to assigned cities across the globe including in Africa, Asia, Caribbean, North and South America, Europe and The Middle East. A typical trip will involve working in 6 to 7 cities in different countries. While traveling, researchers collect a wide range of specific expatriate cost-of-living and housing data in each city visited. Thereafter, time is spent between quarters processing and analyzing the collected data in our centrally located Hong Kong office.
Responsibilities
Surveyors collect comprehensive international cost of living data while on site as well as by telephone and internet before traveling.
Conduct on-site interviews with real estate & relocation agents to gather local rental market data on expatriate housing and utility costs.
Prepare write-ups onsite and compile location-specific reports upon return to office.
Process primary data collected, conduct data cleaning, and preform preliminary quantitative and qualitative analysis upon return.
Work closely with the international data and housing teams located in Boston to ensure the proper data capture and data analytical work.
Other responsibilities include participating in other quarterly research projects as assigned, editing location-specific reports and writing blog posts, cold calling real estate agents in new housing locations and further compilation of qualitative and quantitative location reports.
---

Featured video!
What does a cost of living survey in action look like?
---
Location
Hong Kong [valid work permit and residency in Hong Kong required]
Qualifications
Bachelor's Degree required with 1 to 2 years previous work experience.
Fluency in English (the working language in the office) and Mandarin. Other languages are a plus.
Must be highly motivated and able to work both independently and within a team.
Must have strong writing and communication skills.
Previous international travel experience is highly preferred.
Ideal candidate is a problem solver, is well organized, and enjoys working with numbers.
Ideal candidate is somebody who is truly adventurous wants to travel and see the world.
To be considered, valid work permit and residency in Hong Kong required.
Still Interested?
For immediate consideration, please submit a resume, cover letter and your salary expectations to amorollo@air-inc.com.
---

What's your number #1 goal for 2019?
---
About AIRINC
We help our clients address expatriate compensation and mobility issues in a complex global environment through advisory services, data services, and technology solutions, while providing our employees with a culture of teamwork, global knowledge, career growth, and interesting solutions to challenging problems.
We understand that people make an organization successful. We empower companies to deploy global talent by leveraging high quality-data, decision-making tools, and thought-leading advice. Our industry expertise, solutions, and consultative approach enable us to partner with clients to deliver value. Learn more by clicking here.
---