In a surprise move, the Central Bank of Egypt announced its decision today to float the Egyptian Pound, reducing its value by nearly fifty percent against the U.S. dollar, from EGP 8.8 per 1 USD upon closing on November 2, 2016 to EGP 13 per 1 USD at opening on November 3, 2016. The currency will be allowed to fluctuate up to ten percent, and it currently sits at EGP 15.37 per 1 USD at the time of this publication.
IMF's Influence
This devaluation is one of many reforms suggested by the International Monetary Fund. Egypt is enacting reforms in order to secure a twelve-billion-dollar loan from the IMF, with the aim of strengthening the economy by fostering growth, improving export performance, creating jobs and bolstering the external position of Egypt. Egypt has one of the largest economies in the Middle East, second only to Saudi Arabia. The reforms are necessary to improve the health of the economy and allow it to react flexibly to external shocks in the future.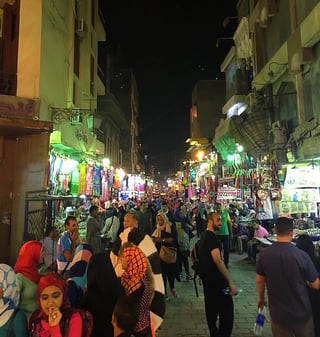 Currency Markets
Egypt has suffered from a shortage of hard currency since the 2011 uprising. The shortage has resulted in vast distortion in currency markets. The lack of hard currency has also made it difficult to attract foreign investments. Speaking to Reuters, IMF mission chief for Egypt Chris Jarvis said, "This will make more foreign exchange available. The flexible exchange rate regime, where the exchange rate is determined by market forces, will improve Egypt's external competitiveness, support exports and tourism and attract foreign investment,"The stock index and equity markets have reacted positively.
Impact on Expatriates
This move will affect expatriates. Egyptians and expats rely heavily on imports, and devaluation will increase their costs, although to what extent we are unsure. Volatility is to be expected for the coming weeks and months. AIRINC will be closely monitoring the effects of this currency devaluation on the Egyptian economy and will provide updates as we know more about the effects it will have on goods and services, automotive costs, and housing.