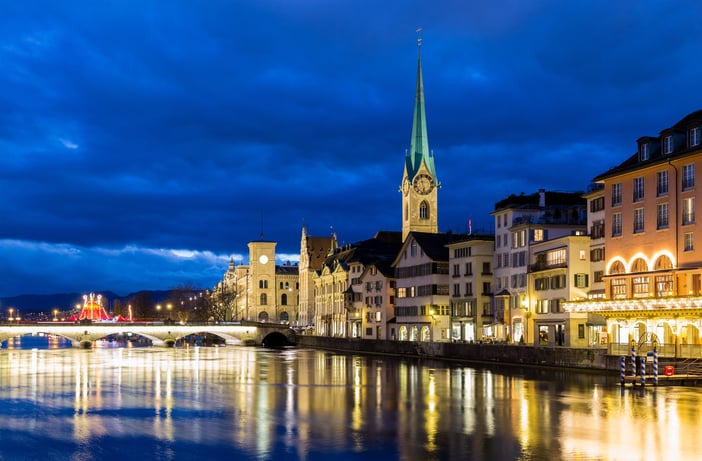 No-deal progress
The United Kingdom and Switzerland have completed a transitional agreement to maintain social security rights in the event of a no-deal Brexit. The deal also preserves working privileges, residency rights, and freedom of movement between the two countries.
If the UK exits the European Union under 'no deal' conditions, the agreement will enter into force immediately. If the UK leaves the EU with a Brexit deal, the terms of this arrangement will be annulled. With the numerous extensions already granted, this agreement applies to the current deadline of January 31, 2020, but also any other extended deadlines where the UK does not a reach a deal.
---

Related:
What is the 183-day rule and how does it impact Global Mobility programs?
---
How does this agreement impact expatriates?
Brexit Minister James Duddridge noted, "This agreement ensures that UK nationals moving or travelling to Switzerland after we leave, and Swiss nationals moving or travelling to the UK, will have the same social security protections they currently do for a transitional period after exit. It provides certainty to citizens and their families who wish to move between our two countries after we leave the EU."
Who does the agreement cover?
The rights will be protected for a transitional period between the exit date and December 31, 2020. The agreement covers nationals from both countries, as well as those from all other European Union member states working in either country at the time of Brexit. The agreement protects the rights of over 75,000 individuals living and working in the United Kingdom and Switzerland.
How does this agreement impact your Global Mobility program?
AIRINC's tax department is here to help. Please don't hesitate to reach out if you need more help with this or any other international tax questions. Click below to start the conversation today:
---

Our 2019 Mobility Outlook Survey confirms that 58% of firms are seeking ways to improve employee communications regarding the potential financial impacts of assignments/transfers.
Download the 2019 AIRINC Mobility Outlook Survey!
---