Exchange rate fluctuations: What does it mean for international assignees and how should your mobility program address this volatility?
Exchange rate changes are nothing new, but within the past few months there has been significant currency volatility in countries that figure prominently in many international assignment routes, such as the United States, Canada, United Kingdom, Brazil, and EU countries.
During periods of exchange rate volatility, it is important for global mobility professionals to understand how exchange rates affect their assignees' compensation, particularly the cost-of-living allowances (COLA), which are a central feature of assignee balance sheet packages. While several factors may contribute to changes in allowances, exchange rate fluctuations are often the most influential. Not adjusting allowances for significant exchange rate changes results in assignees either having too little or too much home currency to convert to host currency.
Too little home currency means that the assignee's purchase power is not protected; too much home currency provides the assignee with an unintended windfall and is costly for your program. As a result, during periods of increased exchange rate volatility, expatriate assignment allowances ought to be updated frequently to ensure the appropriate allowances are being provided and are doing what they are supposed to do – protecting the assignee's home country goods and services purchase power.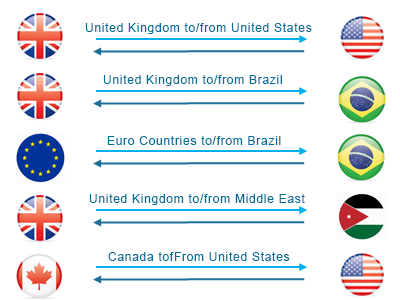 ---
Too little home currency means that the assignee's purchase power is not protected; too much home currency provides the assignee with an unintended windfall and is costly for your program.
---
COLA and the Home Goods and Services Spendable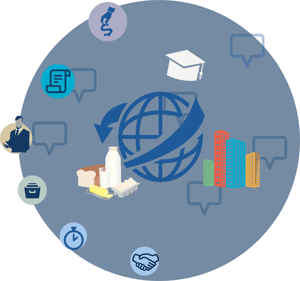 One important factor to understand regarding the COLA is that this element is simply a supplement to the portion of salary that assignees are expected to spend on their assignment location goods and services. AIRINC refers to this assignee's salary portion as a "Home Goods and Services spendable".
Exchange rate changes affect both COLA and home spendable. As a result, when AIRINC updates an assignee's COLA, we adjust the total host goods and services expenditure comprised of the Home Goods and Services spendable plus COLA. We then subtract the home goods and services spendable to determine the new COLA amount. Since home spendable is a portion of pay and thus does not change in home currency, the COLA must fluctuate to make up the gap between the amount of host currency the assignee can buy with their spendable, and what the assignee needs at host to protect their goods and services purchase power.
In summary, we cannot adjust COLA for exchange rate changes without first adding back the home spendable contribution from salary.
Applying exchange rate changes to the COLA amount alone is incorrect and will generate COLA that is far too high or low, since it disregards the fact that exchange rate changes affect home spendable (which typically makes up the largest portion of host goods and services spending) as well as COLA.
---
Want to learn more about managing exchange rate fluctuations?
---
What's the best way to mitigate changes for your international assignees?
Companies who have expatriates that are receiving their salary and allowances in home currency should be sure to review and update regularly. AIRINC routinely provides exchange rate change notifications, so that you can see at a glance which home-host combinations have been subject to significant currency fluctuations. Your AIRINC client representative is also always available to help guide you in developing a review and update schedule. If you haven't updated COLA recently, contact AIRINC to determine if you should be making allowance adjustments to protect your assignees and avoid unnecessary windfalls.
Communicating cost-of-living changes
Proactive communication about COLA to international assignees and other stakeholders within the organization can simplify the process of administering and supporting this compensation element, and make it clear how COLA provides value to the assignee and your organization's mobility program. Click here to learn more about communicating changes.
---
Join our team of informed readers to keep up on all things impacting Mobility around the world!
---