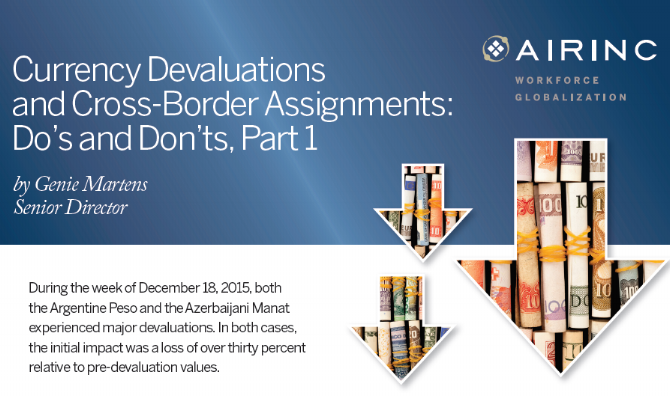 Major and sudden currency re-alignments can pose some immediate and practical problems for mobility practitioners responsible for managing compensation arrangements for cross-border assignees. This is the first article in a series of two addressing devaluation-related compensation issues and solutions for cross-border assignees, using Argentina and Azerbaijan as our examples. The discussion is focused on home-based compensation approaches for assignments into these countries, and the second article will be focused on host-based packages and compensation-related strategies for assignments out of these countries. Each scenario has its own challenges and "best practice" solutions.
Click here to download Part I of the series.
Click here to download Part II of the series.