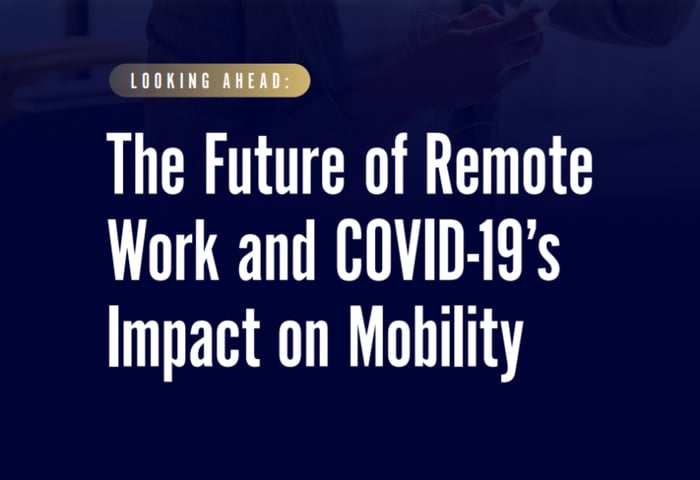 Mobility Trends from our 180-Company Remote Work Benchmark
AIRINC recently conducted a benchmark survey on COVID-19's impact on mobility and remote work. We had over 180 companies participate from a variety of industries. Here's what I found in analyzing responses for the Oil & Gas sector.
Three Key Takeaways for the Oil & Gas Industry
1. Remote work is increasingly popular
We asked companies what types of policies they expect to use more now than they did pre-COVID. Most Oil & Gas companies responded that they expect to see more virtual assignments and unaccompanied long-term assignments.
We asked companies if they currently have a formal policy in place to facilitate remote work. Of the O&G companies that responded, 58% shared that they already had a formal remote work policy or guideline in place – compared to only 34% of participants from all industries.
O&G companies tend to have more policies in place than general industry, giving them an advantage for facilitating these assignments and requests as they become more and more popular. When asked if participants expected to see an increase in remote work requests over the coming year due to COVID-19, over 80% of O&G participants responded that they do expect to see an increase at their own companies.
2. Oil & Gas companies are in Cost-Saving Mode
Nearly 70% of participating O&G companies responded that they are planning to change existing policies. When asked what the drivers are for change, 75% of O&G participants said that reducing costs was a lead driver, followed by offering more flexibility to the business, and simplifying policies.
With the price of crude oil still relatively low, O&G companies are looking to implement cost-saving measures, including through remote work. When asked what kind of additional benefits, if any, they provide to employees who work remotely, over 40% of the O&G participants responded by saying that they do not provide any additional benefits.
Not all assignments can be done remotely, however, and this is especially true within the O&G industry. Fifty percent of O&G participants said that the job role or function will be a specific criterion used to determine an employee's eligibility to work remotely.
Companies are also looking at other potential savings, like adjusting remote workers' salaries if they relocate to a lower cost of living location. When we asked survey participants whether their firms align the salaries of remote employees with the local market where they reside, 66% of O&G participants responded that they do not. O&G companies often have national salary scales in place, and therefore don't apply a different salary if the remote worker relocates within the same country.
3. Remote work = Flexibility
Remote work is fairly new territory for many industries, with mobility professionals wondering what global mobility's involvement should be for remote working arrangements. In Oil & Gas companies, 58% of participants responded that they are advising on situations where employees are "stuck" working remotely. Mobility is also helping to assess ad-hoc requests for new international remote working requests.
Remote work has been around for decades, with only a few requests here and there, usually at the employee's prompting. COVID-19 forced companies to start requesting remote work, due to travel restrictions. Now, both companies and employees are seeing remote work as a method of offering flexibility to the business and its employees. Nearly 60% of O&G participants said that remote work will have a positive or very positive impact on employee satisfaction, and 67% said it would have a positive or a very positive impact on employee retention.
Access the complete findings
Want to learn more about how companies are managing remote work in the post-COVID era? Click below to access the complete findings of our 190+ company benchmark survey on COVID-19's impact on mobility and remote work.
---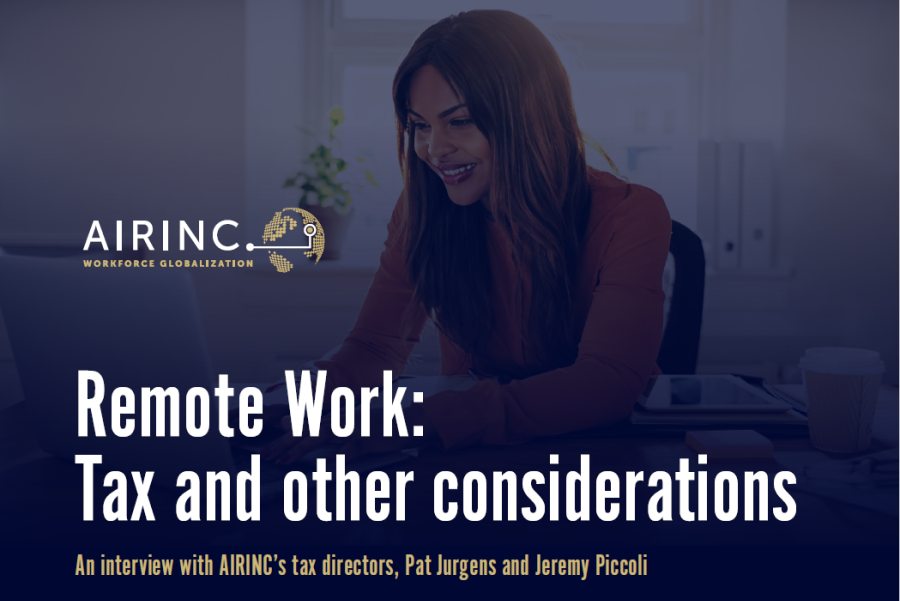 ---
About AIRINC
Listen | Partner | Deliver. For over 60 years, AIRINC has helped clients with the right data, cutting-edge technology, and thought-leading advice needed to effectively deploy talent worldwide. Our industry expertise, solutions, and service enable us to effectively partner with clients to navigate the complexity of today's global mobility programs. As the market continues to evolve, AIRINC seeks innovative ways to help clients address new workforce globalization challenges, including mobility program assessment metrics and cross-border talent mobility strategy. Our approach is designed with your success in mind. With an understanding of your goals and objectives, we ensure you achieve them. Headquartered in Cambridge, MA, USA, AIRINC has full-service offices in Brussels, London, and Hong Kong. Learn more by clicking here.
---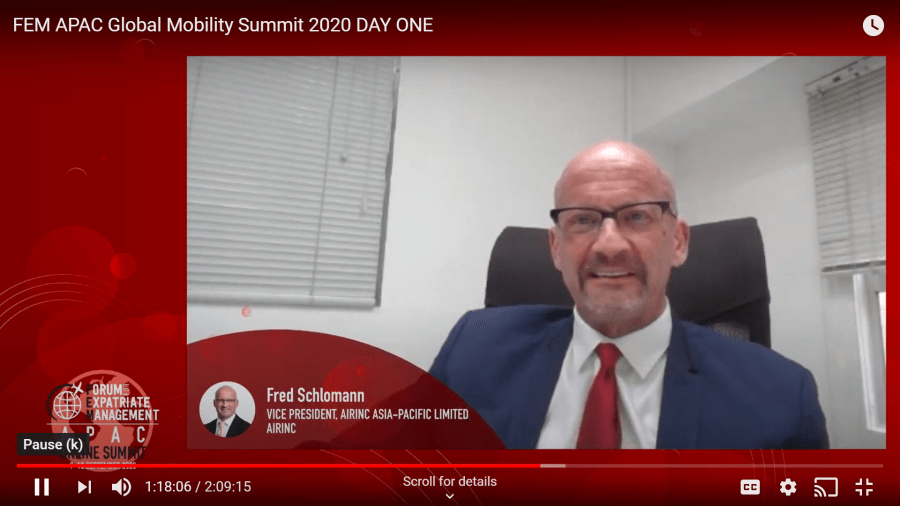 Click the image above to access the full interview. Fred's interview begin's around the 1:17 mark.
---