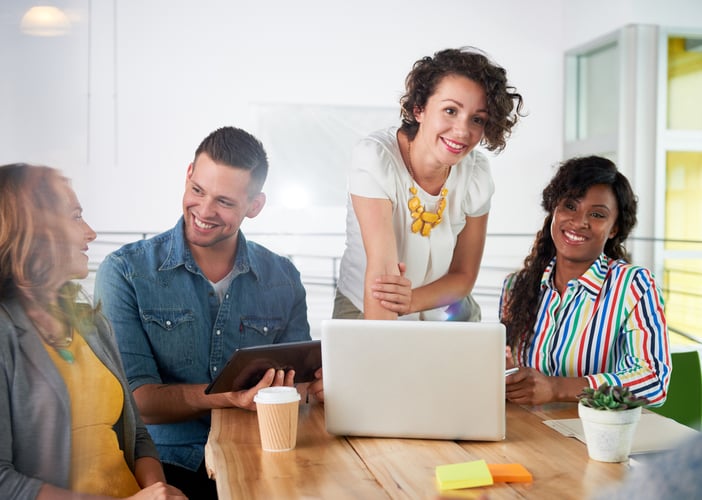 A strategic view of programs and resources
With fewer people moving during the pandemic, some Mobility functions are taking a strategic look at their programs and resources. Clear communications that are designed from the employee's perspective improve employee experience and strengthen Mobility's brand and reputation.
While communication collateral may not seem like a priority right now, it may become one when relocations pick up again. As a result of a slower economy, mobility activity will be focused on sending critical talent for high-impact results. This represents a shift from recent efforts to promote self-initiated moves and assignments.
---
As a result of a slower economy, mobility activity will be focused on sending critical talent for high-impact results
---
Employees that are looking for a global opportunity are more likely to proactively seek out information and consider that learning part of the experience. In contrast, critical moves require flawless execution and clarity – these individuals expect tailored guidance about the support they'll receive.
How do you achieve flawless execution?
Flawless execution means getting your extended team on the same page regarding what the employee experience should look, sound, and feel like. It also includes providing resources, like journey maps so employees know what to expect and well-written policies that instill confidence and clearly outline company support.
When moves start up again, the clear guidance you provide will help your critical talent feel comfortable accepting a relocation offer. We love helping Mobility teams define and communicate their employee value proposition – let us know if we can help you.
---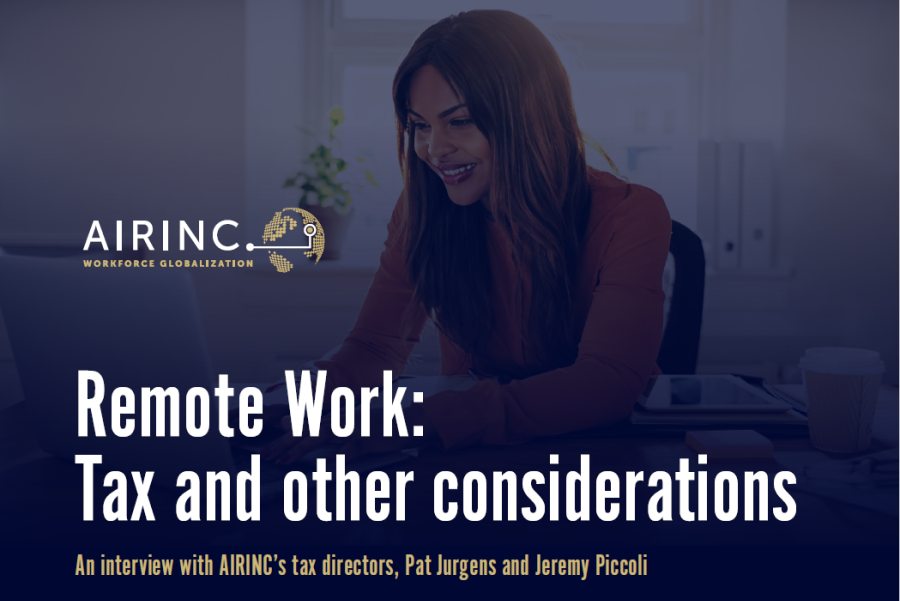 ---
About AIRINC
Listen | Partner | Deliver. For over 60 years, AIRINC has helped clients with the right data, cutting-edge technology, and thought-leading advice needed to effectively deploy talent worldwide. Our industry expertise, solutions, and service enable us to effectively partner with clients to navigate the complexity of today's global mobility programs. As the market continues to evolve, AIRINC seeks innovative ways to help clients address new workforce globalization challenges, including mobility program assessment metrics and cross-border talent mobility strategy. Our approach is designed with your success in mind. With an understanding of your goals and objectives, we ensure you achieve them. Headquartered in Cambridge, MA, USA, AIRINC has full-service offices in Brussels, London, and Hong Kong. Learn more by clicking here.
---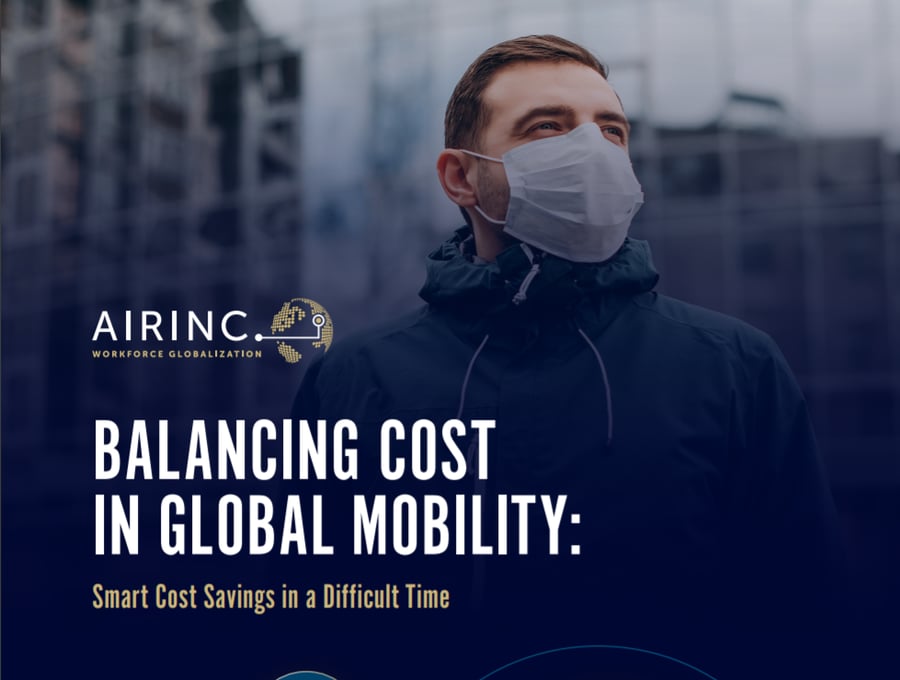 ---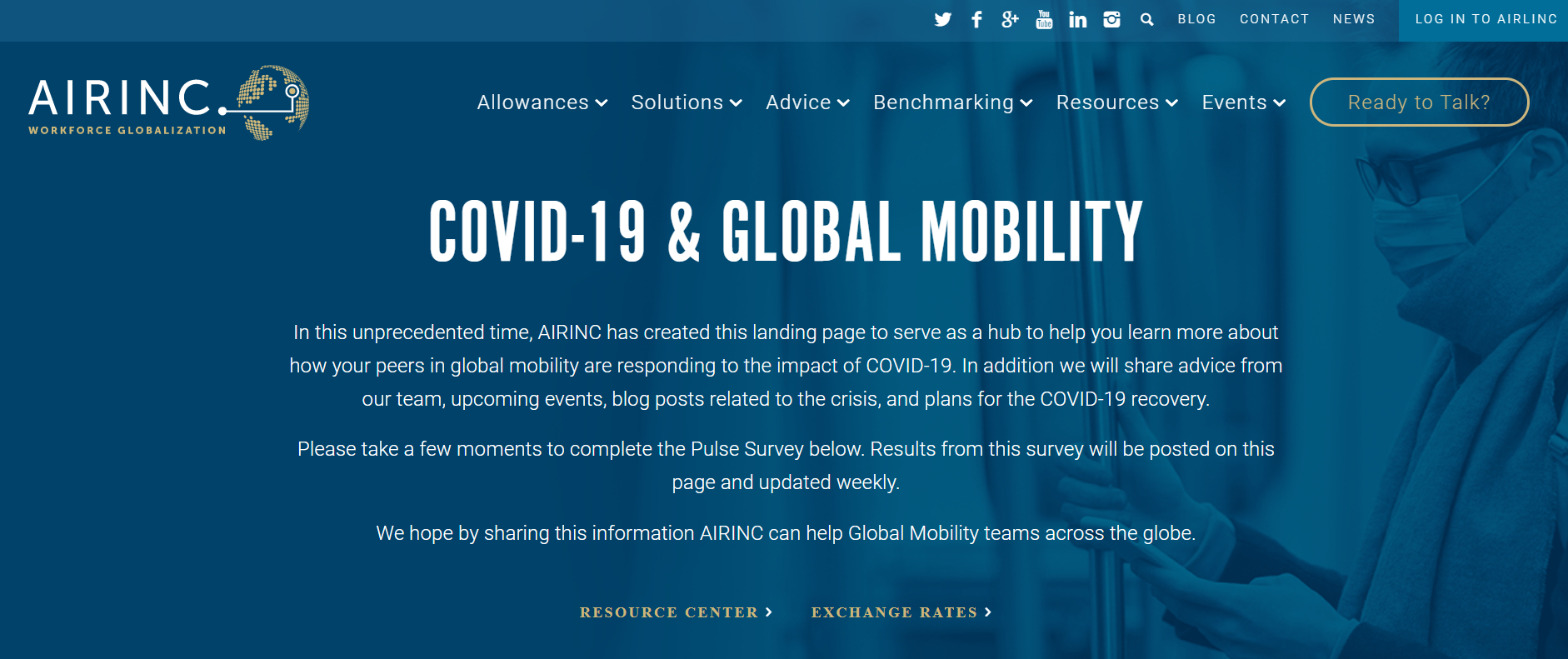 Visit AIRINC's COVID-19 Global Mobility landing page to read the best Mobility-related sources aggregated into one place.
---