The supply of some items is scarce due to the Coronavirus pandemic.
Global Price Comparison
The rapid spread of COVID-19 has upended our daily lives. Besides the primary fear of an uncertain disease that has infected millions and killed tens of thousands, there are also the secondary impacts resulting in overrun healthcare systems, shelter in place orders, and inconsistent availability of food and other essentials.
I vividly recall conversations from January with co-workers in Hong Kong when mandatory work from home, along with school, restaurant, and public office closures all seemed so distant. Over the ensuing weeks and months, though, I saw the wave of infections cross Asia, then Europe, and eventually spread throughout the U.S.
As a member of a global data company, it was a unique perspective and one my team and I have tried our best to address here on AIRShare, AIRINC's home for all things Global Mobility related and our forum to engage with you, our clients, partners, and audience.
A Snapshot of Prices: Disinfectant spray and toilet paper
Since it's Saturday, we wanted to offer something light and fun with a quick snapshot of prices for two highly sought after items: disinfectant spray and toilet paper. Below is a bar chart that offers a comparison of prices across several of our survey cities. Please note that the prices shown were collected for this blog post during the first week of April 2020.
Happy Saturday and stay safe and healthy as best you can. We are thinking of you and are ready to support you and your assignees now and through the recovery once we get there.
Click the screenshot below to access the interactive graph: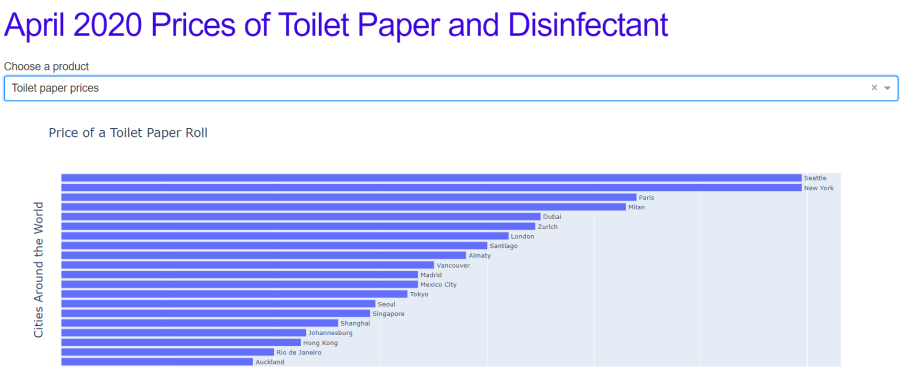 ---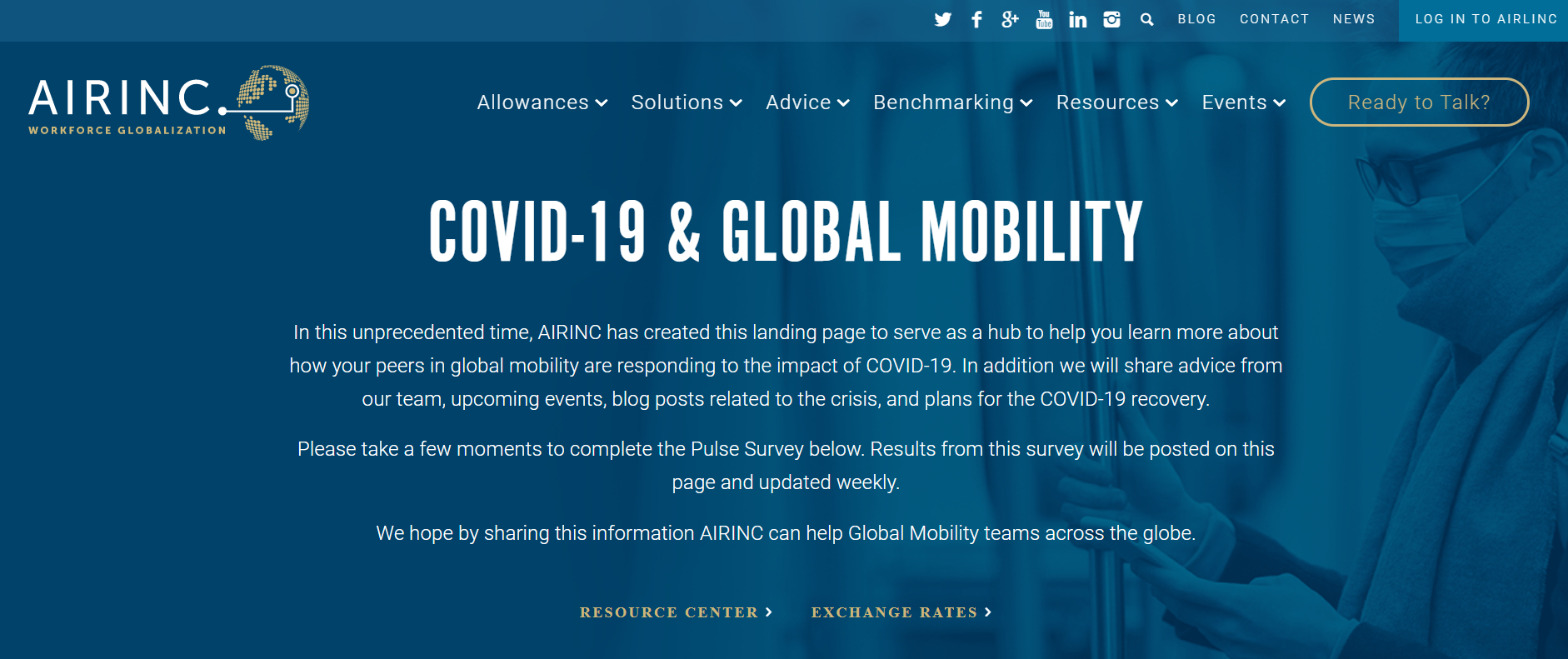 Visit AIRINC's COVID-19 Global Mobility landing page to read the best Mobility-related sources aggregated into one place.
---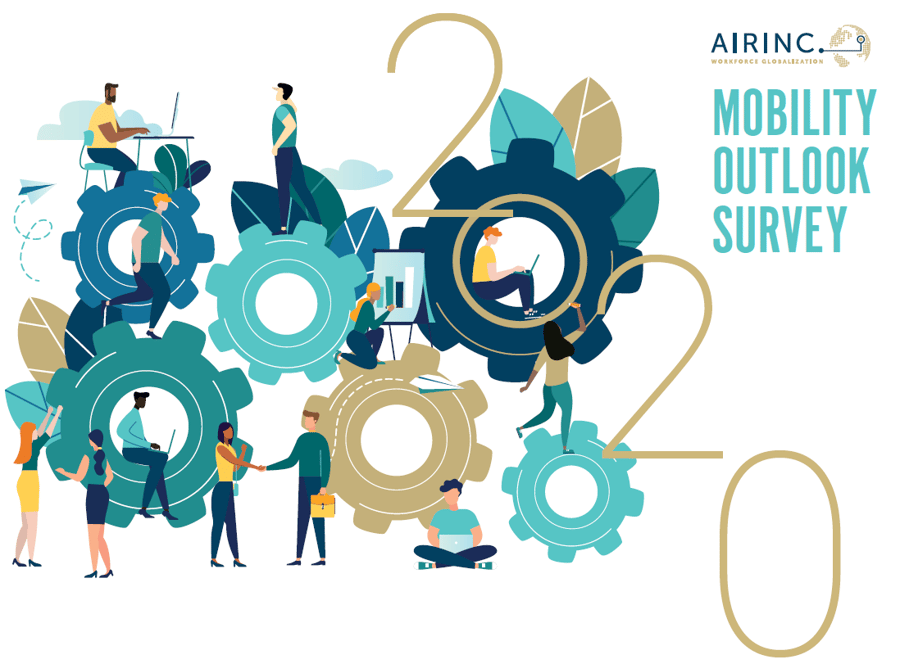 ---
About AIRINC
Listen | Partner | Deliver. For over 60 years, AIRINC has helped clients with the right data, cutting-edge technology, and thought-leading advice needed to effectively deploy talent worldwide. Our industry expertise, solutions, and service enable us to effectively partner with clients to navigate the complexity of today's global mobility programs. As the market continues to evolve, AIRINC seeks innovative ways to help clients address new workforce globalization challenges, including mobility program assessment metrics and cross-border talent mobility strategy. Our approach is designed with your success in mind. With an understanding of your goals and objectives, we ensure you achieve them. Headquartered in Cambridge, MA, USA, AIRINC has full-service offices in Brussels, London, and Hong Kong. Learn more by clicking here.
---