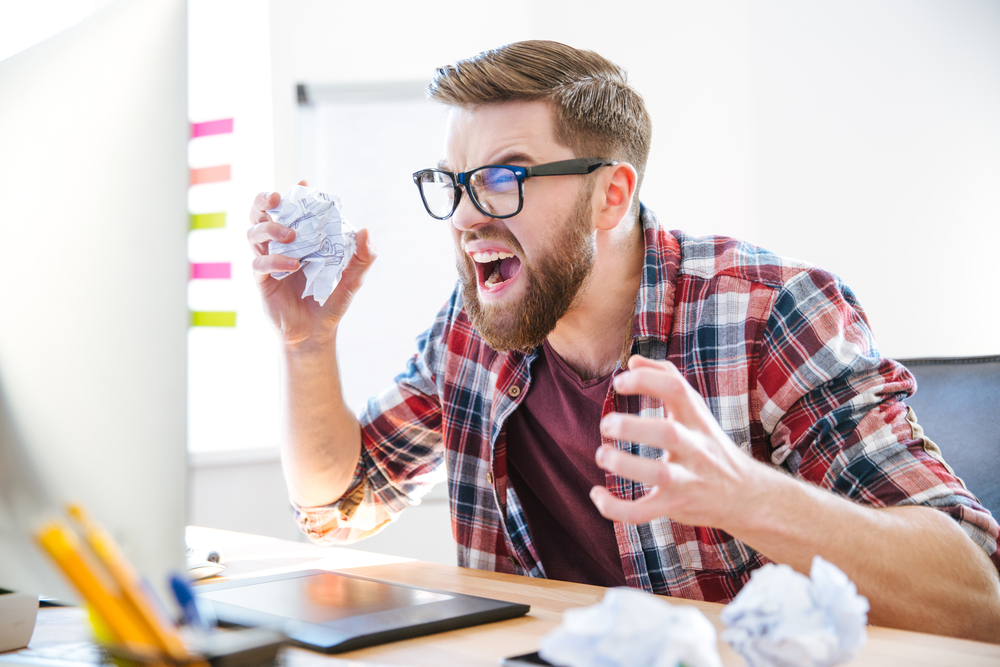 Don't get frustrated with limited resources - we're here to help!
How do I effectively communicate in a Social Media driven world?
Mobility departments are struggling to keep up in a world transformed by easy access to information. In the past people read newspapers, were sent catalogs, and received letters. Now people scroll through a social media feed to skim headlines, receive customized emails based on their interests, and communicate via 140-character snippets.
As mobility professionals, it is our obligation to adapt our communication strategy to meet our customer's expectations. But changing the mobility communication strategy is not easy. We are expressing complex information that doesn't always fit in a text or tweet, and we have standardized processes in place that require a lot of work to adapt -- or change entirely -- to meet today's communication expectations.
Nonetheless, some mobility programs have found wins by focusing on their communication strategy and approach. Here are a few tips from these forward-thinking organizations:
---


Trending download!
U.S. Residual Tax and the Impact on Global Mobility Programs [Download]
---
5 tips for top-notch communication:
1. Make your communications look like something you would actually want to read:
In our daily lives we are bombarded by design-focused media such as beautiful websites, apps that work perfectly on our phone, or social media intended to fit our specific interests. Mobility departments can improve their communications by using modern design principles to make communications come to life and highlight the important takeaways.
2. Know what you're talking about:
Many answers are only a Google search away, so it's important to do our homework before communicating with assignees. If we misspeak or are uninformed, they may be less inclined to trust our outreach in the future.
3. Use one-to-many paths when possible:
Well thought-out communications take time to put together. Make sure you maximize your efforts and viewership by employing one-to-many pathways including employee portals, blogs, LinkedIn, and more.
4. Automate where possible:
New technology is allowing for customized mass communications. Tools like mail merges or batch processing can be huge time savers and allow you to reach your audience in a unique way with individualized messages.
5. Rely on your vendors for their expertise:
Don't reinvent the wheel! Your vendors likely have a variety of assignee-ready communications detailing methodology, answering questions, and outlaying processes. Don't hesitate to rely on your vendors for help – that's what they are there for!
---

Trending now:
'It's Not Enough Money!': 3 solutions for low-wage to high-cost assignees
---
Solve for your pain points with help, when and where you need it!
Decision Guides:
AIRINC has created proactive, self-service decision guides for clients that are seeking to improve communications with the business. Business managers use these self-service tools by answering a few questions about an individual move and then they can see what policy options are available, understand expected costs and move/immigration timelines, and determine if a move is actually feasible.
This helps mobility departments screen cases where mobility isn't a realistic option, thus lessening the mobility case load. And in situations where mobility is a realistic option, it helps prime the conversation between mobility and the business, which reduces the time spent consulting.
Automation (Batch updates and Cost projections):
AIRINC provides a number of automated tools including batch COLA updates and individualized COLA reconciliation reports. These tools cut down on the manual work of updating allowances, reduce errors, provide assignee friendly communications, and proactively answer assignee questions.
Creative Communications (Policy Documents, videos, and more):
AIRINC can also help with updating your communication approach and delivery. We've worked with clients to create beautiful, easy to read policies and communications. And now we're helping clients develop videos, decision trees, and much, much more!
Leverage Support:
We are here to help! We work with clients all over the world and many of them have similar questions. We have a library of responses and explanatory documents which can help answer questions and save time. Never hesitate to reach out to your AIRINC contact for help with communications.
---

You may also like:
Evaluating Threat: 3 Best Practices for Optimizing Your Hardship Premium!
---
Ready for next steps?
Click below now to start the conversation around improving communication with limited resources and saving time and money across your mobility program:
---

Register for our upcoming webinar series to learn more about international mobility taxation and much, much more!

3-Part Mobility Tax Webinar Series brought to you by GTN and AIRINC [webinar]
---
Authors:
This post was collaboratively written by Inez Nomidis, Jill Penman, Jon Nyquist, Jordan Blue, Kristiana Lyons, Stephanie De Los Angeles, and Tom Healey.