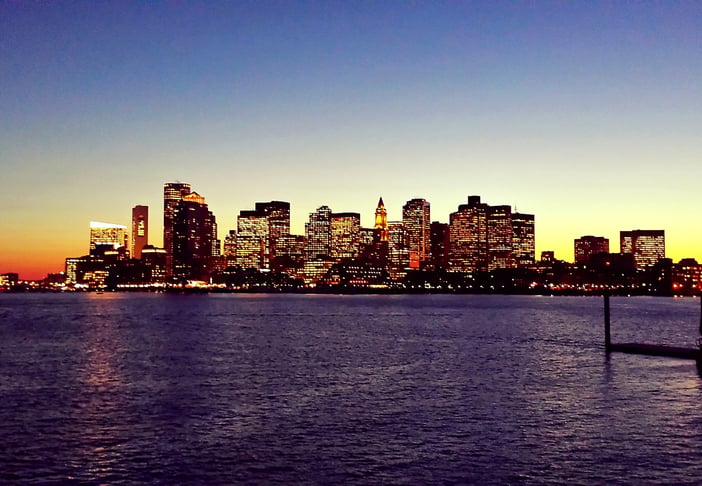 AIRINC is a Sponsor at Worldwide ERC's Global Workforce Symposium 2019 in Boston
Located at booth #938: Come for the prizes, stay for the fun!
Worldwide ERC's 2019 Global Workforce Symposium is being held in Boston this year, just across the Charles River from AIRINC's Cambridge headquarters.

Boston is famous for all-time greats in sports, and AIRINC will be sending a trio of global mobility all-stars to ERC, who will be setting up shop at booth #938 in the exhibition hall:
Chris Bloedel, CRP, GMS
Out of Wisconsin, Chis Bloedel brings 20 years of mobility and relocation experience, as well as some much needed Midwestern charm to the AIRINC team. Chris is one of our Relationship Managers, based out of Milwaukee. Come by the booth and give him a wicked nice Boston welcome.
Tom Healey
From nearby Connecticut, Tom has been with AIRINC for over 18 years, working with our partner companies, as well as supporting clients with small and growing programs who are often new to the mobility space. Come by the booth to talk mobility with Tom, and maybe a little about football or baseball.
Chris Ward, CRP, GMS
At 6' 4" Chris is the center on the AIRINC basketball team, and also the guy who changes all the light bulbs in the office. A Massachusetts native with 10 years of mobility experience, Chris is another AIRINC Relationship Manager, based in our Cambridge office, but can often be seen on the event circuit, or steering a roundtable discussion, or in an airport waiting for a delayed flight.
AIRINC's all-star trio of Chris, Tom, and Chris is eager to give out prizes (Amazon gift cards) and will be holding business card raffles throughout the conference. They are also excited to discuss our latest survey release, the 2019 Long Term Assignment Benchmark [LTA]. Swing by booth #938 to discuss the latest trends we've captured, drop your business card in our bowl for a chance to win $50, and pick up copies of the LTA, 2019 Mobility Outlook Survey, and more! Who knows, they might even be signing autographs...
YP40 Panel on Networking and Career Development
Also on tap at the 2019 GWS, Christopher Ward, will be moderating a YP40 panel discussion entitled, It Takes a Village! Leveraging your network to manage crisis & develop your career.
This session will help you to:
Gain insights from Industry Leaders' first-hand experiences building & leveraging their network to resolve a specific customer challenge

Learn how to leverage your contacts and experiences to advance your career and create your "next" opportunity.

Inspire audience to develop and/or strengthen Industry relationships
Register
If you're not already registered for the Worldwide ERC Global Workforce Symposium 2019, happening 16-18 October 2019 in Boston, MA, reach out to WorldWide ERC today:
---
About AIRINC
For over 60 years, AIRINC has helped clients with the right data, cutting-edge technology, and thought-leading advice needed to effectively deploy talent worldwide. Our industry expertise, solutions, and service enable us to effectively partner with clients to navigate the complexity of today's global mobility programs. Our approach is designed with your success in mind. With an understanding of your goals and objectives, we ensure you achieve them. Learn more by clicking here.
---
Related Article: Leadership Unplugged with Peggy Smith & Christopher Ward
Worldwide ERC President & CEO, Peggy Smith, SCRP, SGMS-T, talks disruption, innovations, and trends with talent mobility leader, Christopher Ward from Associates for International Research (AIRINC):
---