In a mobility landscape where companies are trying to gain efficiencies and reduce their administration, it is no wonder lump sums are growing in popularity. Specifically, managed lump sums.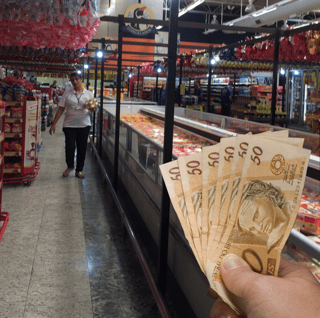 What are Managed Lump Sums?
Managed lump sums strike a nice balance between giving business leaders and assignees flexibility while empowering assignees to do some of the leg work on their own.
By definition, a managed lump sum is a budgeted amount that is typically managed by the employer or a vendor and is meant to cover an array of one-time expenses. The idea is the employee gets some flexibility on how they spend the lump sum and the company ensures the money is spent on a defined list of benefits and not pocketed.
What are some common benefits companies are covering via lump sums?
Most commonly, we are seeing things such as:
The house hunting trip
Relocation shipping and/or baggage costs
Temporary living
Airfare, which often includes a ticket for all accompanying family members based on researched airfares:

One-way for relocation

Round-trip for each family member for home leave trips

Round-trip for assignee and spouse for house hunting

In some cases, a miscellaneous relocation allowance – either a flat value converted or a portion of salary up to a capped amount
Using a Lump Sum Calculator
Even though there has been overlap across these allowances, how they are calculated and implemented has been unique to almost every client.
This is why AIRINC has been working with clients to build lump sum calculators configured to their needs – the data clients want, calculated the way they want, and in a format they want to use.
To learn more, check out our lump sum calculator now by clicking below: