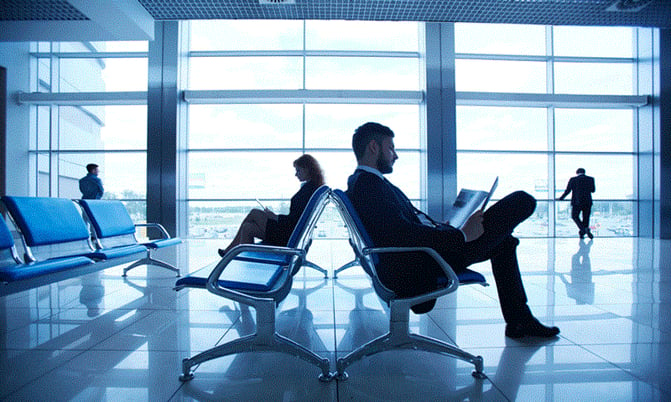 The business traveler may not seem like an expatriate assignment type, but increasingly this assignment profile is entering the ranks companies leverage alongside more traditional assignment types.
Business travelers typically make frequent trips to one or multiple worksites for only days or weeks at a time, and they are not typically entitled to (or do not typically need) provisions associated with longer stays such as hardship, home leave, tax equalization, etc.
This allows companies to deploy talent strategically for shorter durations or to more difficult hardship locations where the barriers—including costs—to expatriation are high.
In the 2015 AIRINC Mobility Outlook Survey, 66% of respondents reported that business travel had increased in the past year, the largest increase by any assignment type. Notably, long-term assignments saw the largest reduction, with nearly a quarter of respondents reporting a decrease of these assignment types in the past year. The same number of respondents say they are expecting a decrease in 2016. By contrast, 72% of respondents expected an uptick in the number of business travelers in 2016.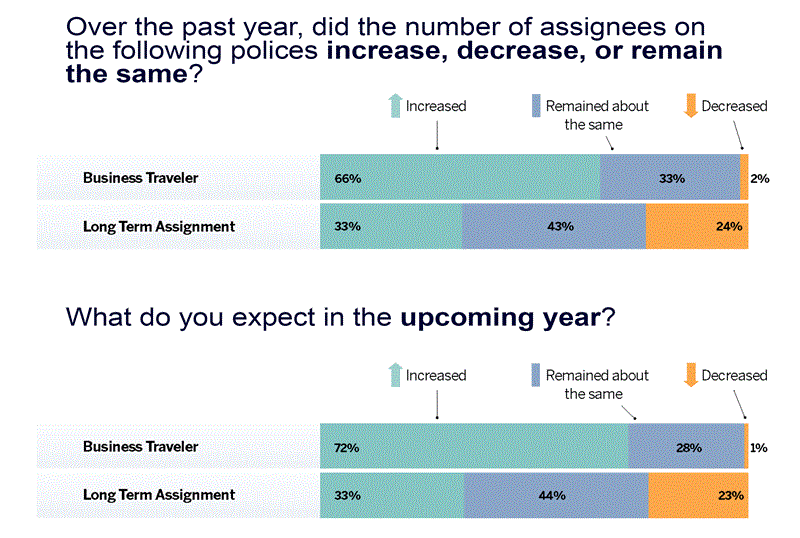 Excerpt from the 2015 Mobility Outlook Survey
While business travel has many benefits over traditional expatriate assignments, the challenges posed surrounding budgeting and travel planning are often overlooked.
Location information is important for business travelers, too.
Unlike traditional expatriates, the majority of travelers never receive an assignment briefing due to the limited nature of their travel. This means their knowledge of their assignment location is similarly limited, which can lead to great difficulty in knowing how to prepare and how to get around while on location.
Don't forget about taxes!
Another challenge is tracking and reporting the location of assignees and the duration of their trips for potential tax obligations.
Establish budgets to control costs.
Programs often seek to control costs by reducing allowances or spend caps; therefore, companies often struggle to determine appropriate budget levels.
These are just some of the challenges you might face. Make sure you have established a carefully planned program to ensure you are taking care of your employees and making the most of this increasingly used assignment type.
---
AIRINC supports business travelers using our own experience and data to help guide you when it comes to budgeting and travel advice. Learn more.
---