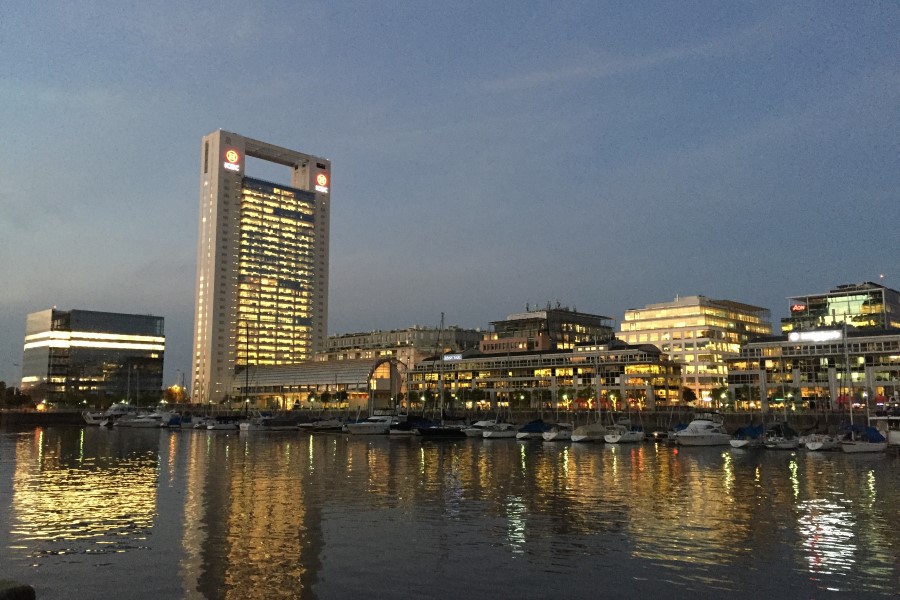 Buenos Aires, Argentina at night. Photo taken by AIRINC surveyor Meleah Paull.
Continued uncertainty, reduced demand
My onsite survey of Buenos Aires, Argentina took place shortly after the country's presidential election. The former President, right-leaning Mauricio Macri, was unseated by his left-of-center challenger Alberto Fernández. My last survey in Argentina was in 2016, shortly after Macri was elected. While starkly different candidates, the circumstances of their election are similar. Then as now, high inflation, currency devaluation, idle wages, and structural issues have left Argentines looking for a change and willing to try something new.

Continued instability has reduced demand from international tenants, and the market in Buenos Aires remains stagnant for now. Real estate and relocation agents stated that investors and tenants are waiting to see if the new government under Fernández will enact new policies. In the meantime, investors are holding off on purchasing new properties. Construction companies have slowed or halted construction as the prices for materials have soared due to inflation and lack of demand. Multinational companies present in Buenos Aires and Argentina are sending fewer assignees to the country, and new companies are waiting to see what the future looks like before making a move.
---

You may also like:
What is ABL in Argentina and how does it impact expatriate housing?
---
Rental Escalation Clauses: Rising with inflation
In Buenos Aires, rents designated in pesos typically have a clause for rent escalations every six months to account for inflation. The maximum escalation has been steadily rising. In August 2018, the most common escalations seen by our sources was about 12.5–15%. By November 2018, that maximum had increased to 15–20% for new leases, and it wasn't uncommon for those with existing leases with lower escalations to have their landlord request for it to be raised. During my survey, our sources told me that they've now seen owners request clauses with escalation maximums of up to 23%.

In November, still under Macri's government, the Chamber of Deputies passed a bill that would regulate escalations to occur annually and follow an index that followed CPI inflation and wage inflation as measured by the RIPTE Index (which measures taxable pay of stable workers), but the bill still needs to be approved by the Senate and hasn't seen progress since late November. Other provisions of the bill were an extension of the minimum lease period from two to three years, and a cap on security deposits to one month's rent.
---

Trending now:
Innovative Global Mobility IT Solutions: UniMobility's Interview with AIRINC's Mike Wincott
---
Other Important Changes in the Buenos Aires Housing Market
Another change that may impact renters in the city of Buenos Aires this year is a change to how ABL is calculated. ABL is a municipal tax for street lighting, sweeping and cleaning, which has previously been adjusted annually. Under the new system, it will be adjusted monthly, based on the inflation five months previous.

There are also changes to the stamp tax in the province (but not the city) of Buenos Aires, home to popular expatriate areas in Zona Norte such as Nordelta and Corredor Libertador. This tax is eliminated for most rental properties, and reduced to 0.5% for the most expensive rental properties.

AIRINC will be onsite again in February 2020 and will assess potential impacts of the ABL adjustment, stamp tax change, and the overall market under the new administration.
Need help with housing your assignees?
Make 2020 a brighter success by reaching out today to discuss how we can help with your mobility program and business goals:
---

Trending download:
The 2020 International Business Travelers Benchmark Report [Download]
---

Popular reading:
The Top 3 Reasons to Benchmark your Global Mobility Program
---
2019 Long-Term Assignment Benchmark Report [Download]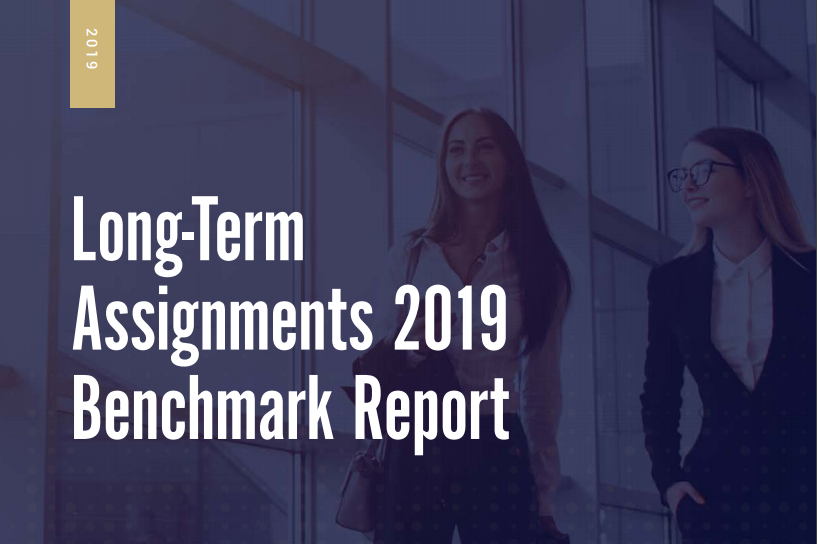 The 2019 LTA Benchmark Report provides a comprehensive overview of policies and practices for temporary long-term international assignments.
---