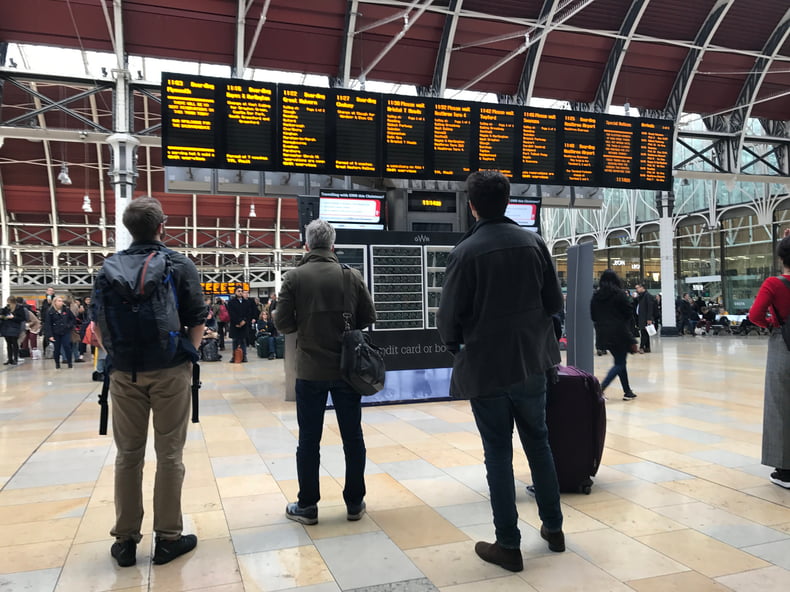 London Housing Market
London has registered eight consecutive down quarters in real estate sales. Though the decline is not entirely due to Brexit, the continued uncertainty surrounding Brexit has shaken the confidence of many potential investors and home-buyers. Conversely, the lettings market remains stable, if not competitive, with demand above the available housing supply on the market.
'Brexit Clause' for Lease Agreements
I conducted our recent London survey in November of 2018 and one of the most interesting items that our real estate sources discussed is the prevalence of a "Brexit Clause" in leases. These clauses allow tenants to move out early with no penalty if their residency is suddenly drawn into question due to an immigration issue raised by whatever Brexit deal is signed.
All real estate sources I spoke with agreed that whether it's a soft or hard Brexit, everything has the potential to change. Most projections indicate that regardless of how it is executed, Brexit will undoubtedly weigh on economic growth and the real estate market, both sales and rentals.
---

Trending now:
What are the 10 best places to live and work in 2019?
---
Effective Employee Relocation Planning for Brexit and Beyond
AIRINC will continue to closely monitor all Brexit developments and will be on-site next in May of 2019. If you'd like to learn more about our latest thoughts on Brexit and international business, please download our White Paper, Effective Employee Relocation Planning for Brexit and Beyond:
---

Free trial access:
Accurately plan for employee assignments with the Assignment Cost Estimator (ACE)!
---
On-site Insight and AIRLinc
This post is taken from On-site Insight, AIRINC's in-house global mobility blog. On-site Insight provides AIRLinc subscribers with an exclusive "behind-the-surveys" insight into new and existing expatriate locations based on commentary and photos from our global research team. Included is information on general living conditions as well as changing costs for both goods and services and housing and utilities, along with much, much more! To find out more, click here.
---

Become a member to gain valuable insights!
Global Mobility Insights for your Inbox
---