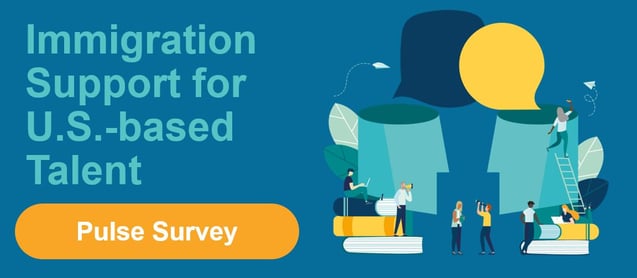 Given the staffing shortages and fierce competition for talent in today's labor market, companies are leveraging all sorts of methods to be an employer of choice.
Take AIRINC's short survey to understand if and how companies are using immigration as a way to attract and retain talent. The survey focuses on hiring talent into the U.S., including relocation talent or hiring foreign nationals already living in the U.S.
This complimentary survey should take no more than 5 minutes to complete. Your answers will be aggregated and completely anonymous, and you will receive premier access to the results. The survey will close mid-July.
Click here to complete the survey.
More for you: