In December 2015, I arrived in Beijing with a paper face mask feeling confident and prepared, only to find out that masks with purifying canister filters have become the new norm. Masks are an inseparable part of everyday life for Beijingers as the AQI (Air Quality Index) continues to reach unhealthy and at times hazardous levels.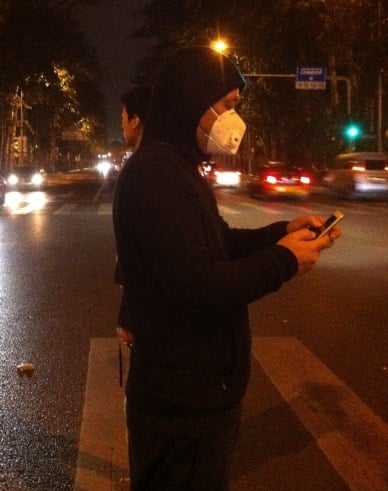 This was my fourth trip to Beijing this year. On this particular trip, I could smell the smog, which had an odor of burned coal. On some days, I found that I could look directly at the noon sun without it bothering my eyes because the haze was so thick. It reminded me of the moon at dusk.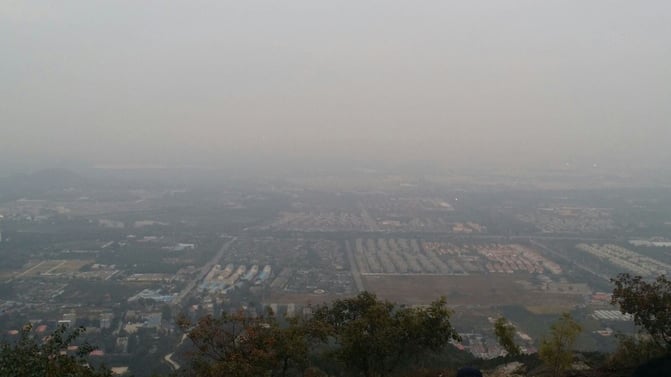 Each morning during my survey, the first thing I checked in my mobile phone was the AQI. Relocation consultants confirmed again that some expatriate families are choosing to leave Beijing for the sake of their children's health, despite efforts from a few schools such as the British School of Beijing, which has built an artificial pitch under a huge inflatable dome for "outdoor activities." There are currently an estimated two hundred such domes throughout China as locals and expatriates alike are becoming more and more cautious of the adverse impact poor air quality has on their well-being.