While surveying Baku I stayed across from the Park Bulvar Mall, a popular shopping center. One of the first pieces of advice hotel staff gave me was to be sure to use the underground passageway to get to the mall. They insisted that I not try to cross the street. Not only is it dangerous, they told me, but I could be fined by the police.
Hearing this, I had visions of some of the most dangerous traffic of my life, from the numerous roadside car wrecks of Kuwait City to the slow step-by-step progress across a scooter-filled street in Hanoi. Baku by comparison seemed simple to navigate, but its dangers were much more subtle, as is the case in many developed cities. Curious about the hotel's advice, I watched the traffic from my window. Neftchilar Avenue is a wide one-way street filled with cars, buses, and taxis, many of which stop in front of Park Bulvar to park or to pick up fares. I quickly realized that crossing this street would be a challenge, but that it didn't stop people, even families, from dashing across in front of fast-moving traffic.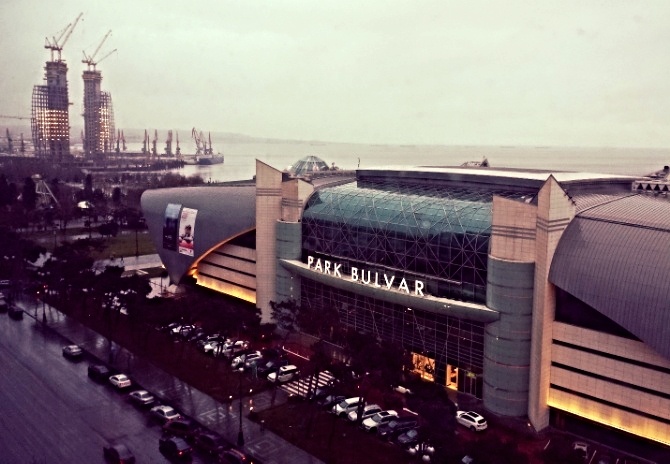 Watching the local population's dangerous journey sealed the deal in my mind and I was sure to take the underground pedestrian passage to Park Bulvar. Fortunately, these passageways are very clean, safe, and well-lit. At regular crosswalks I looked multiple ways before crossing a street because, not only did vehicles often fail to slow down, but I saw several turn the wrong way on a one-way street or suddenly stop and back up the wrong way. Driver courtesy seemed absent, with everyone racing to be first, but as a Bostonian, this was nothing new to me.
Parts of this post are taken from On-site Insight, AIRINC's in-house global mobility blog. On-site Insight provides AIRLinc subscribers with an exclusive "behind-the-surveys" insight into new and existing expatriate locations based on commentary and photos from our global research team. Included is information on general living conditions as well as changing costs for both goods and services and housing and utilities, along with much, much more! To find out more, click here.