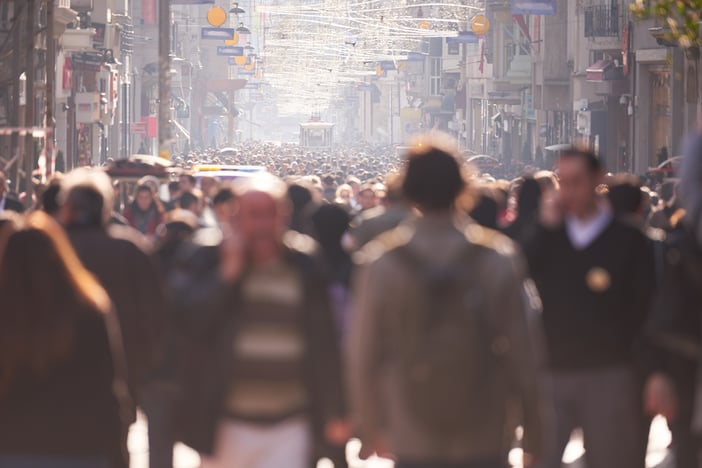 Cognitive Diversity: When no day is ever the same
Consistently, when I ask people what they like about working in global mobility, they say, "No day is ever the same." It is that daily diversity that keeps professionals engaged. And no wonder global mobility is so dynamic; it involves many disciplines, and it is a deeply human field.

While most professionals enjoy the daily diversity of the profession, not all are taking advantage of the vast cognitive diversity available to them.

What is cognitive diversity? Cognitive diversity is the difference in how people perceive, process, and think about situations and how they approach change. At a time when the global mobility profession is transforming, now is the time to leverage this untapped resource. To truly move the needle on your ability to deliver a leading global mobility program, expand the pool from which you draw your inspiration, vision, and ideas.
Leverage your network
Most corporations have a network of outside partners supporting global mobility. Often this network is already quite diverse in a general sense of the term. That is, it is comprised of people from many different countries and backgrounds. But it will also be more cognitively diverse as the talent competencies present at your technology partner, for example, will be different from those at your RMC.

Over my 20+ years at AIRINC, I have been inspired by the companies that take advantage of their partner networks in creative ways, consistently tapping into a deeper pool of cognitive diversity. Rather than solely relying on their in-house mobility professionals to set a course, they ask others to join in.
Here are three of the approaches we have participated in; I hope one inspires you to engage your network more!
3 Ways to Set your Program Apart:
---
1. Annual Challenge
Each year in early autumn, one of AIRINC's tech clients issues a challenge. The challenge changes year to year, but it usually goes something like this: "Tell me what things our company could be doing next year to set our program apart and help us achieve our long-term goals."

Each year, the AIRINC team gets together for a blue-sky discussion. We throw out all sorts of ideas and narrow them down to the handful we think the client might be surprised by or be delighted with. We share the ideas with the client during an interactive conference call. Sometimes the client likes an idea, and sometimes they don't, but they always share constructive feedback that helps sharpen our thinking.

Almost every year we have participated in this process, the client has picked an idea for us to move forward. This often involves a special project that allows us to see through our idea and implement it. This of course makes us hungry to repeat the process each year.
2. Vision Board
An FMCG client of AIRINC's formed a vision board. It is comprised of one representative from each of their partner companies – tax, immigration, technology, RMC, and cost of living. We meet each quarter.

The goal of the board is to help the client think strategically and to come together as a community to help the client achieve more. During the sessions, we are able to riff on a variety of ideas and we each bring unique angles to the conversation.

This approach allows for the why, what, and how to all come together. That is because the board members who bring the ideas are also the ones that execute for the client. So the people discussing change are also accountable for making it happen. And since we meet each quarter, the cadence is there to make sure we get things done.
3. Dream Team
First of all, flattery can go a long way in motivating others. Who doesn't want to be called the Dream Team? Automatically, a team will feel more compelled to collaborate if they feel their contributions are valued.

That is what this company does -- it lives and breathes inclusiveness. In the creative music space, their company embraces a unique, casual, approachable culture. You can actually wear a Metallica t-shirt to the office and that is encouraged.

To get their partners to think with their lens, they invited the Dream Team to visit their HQ, take a tour of the facilities, and see how their employees work. The Dream Team was then tasked with developing ideas for how they could work together across the network to deliver a unique mobility experience tailored to the company's needs.

Even if Metallica is not part of your culture, the point is including your partners in your global mobility program to help them think like you. This encourages them to work together and deliver more.
---
Next Steps
If you'd like to enhance your mobility program in 2020 and beyond, reach out to our advisory services team today by clicking below or emailing directly to this address: advisory_services@air-inc.com.
---

ALERT on the Coronavirus:
ALERT: Latest Updates on China and the Coronavirus
---

Related:
The 2020 International Business Travelers Benchmark Report [Download]
---

Related:
The Top 3 Reasons to Benchmark your Global Mobility Program
---
2019 Long-Term Assignment Benchmark Report [Download]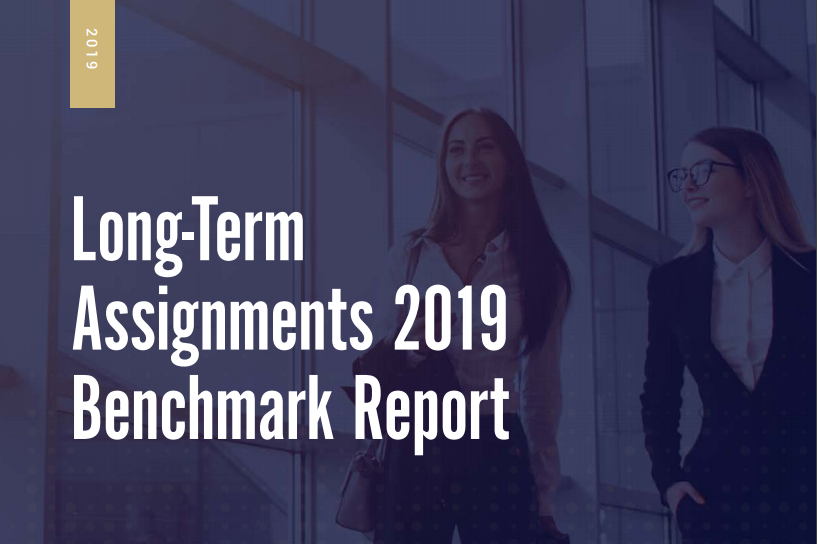 The 2019 LTA Benchmark Report provides a comprehensive overview of policies and practices for temporary long-term international assignments.
---