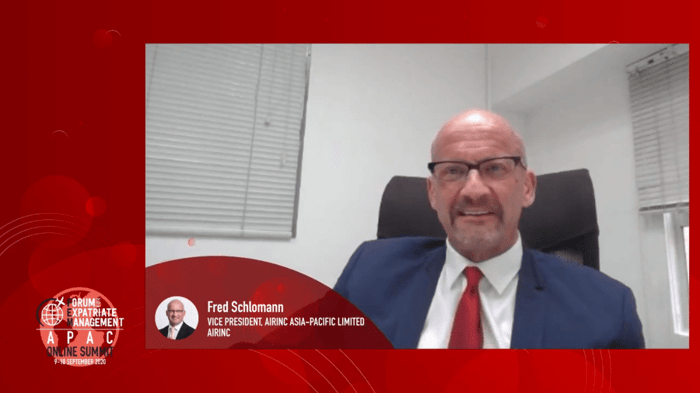 FEM's APAC Online Summit
During the recent APAC Online Summit hosted by FEM, AIRINC's Vice President Asia Pacific, Fred Schlomann, provided a wide-ranging interview on Virtual Assignments.
Now in his 40th year in global mobility, Fred discusses the unique circumstances of a global pandemic and the once-in-a-lifetime impact to our industry. He goes on to discuss the success of remote work and how it's flipped the traditional view of an employee going to where the work is located rather than working where the employee is located. Fred releases an insider peak at yet unreleased survey results and ties in other findings from benchmark surveys earlier in 2020.
From FEM's promotions of the events:
'Virtual Assignments' seems to be the latest buzz phrase in global mobility circles, but what are the implications for employee engagement, talent management and compliance? What do they mean for the future of mobility itself - and are they an appropriate solution to the Covid situation for your business? Fred Schlomann of AIRINC answers your questions in detail. Take a look and then watch his video interview from The Forum for Expatriate Management's APAC Online Summit."
---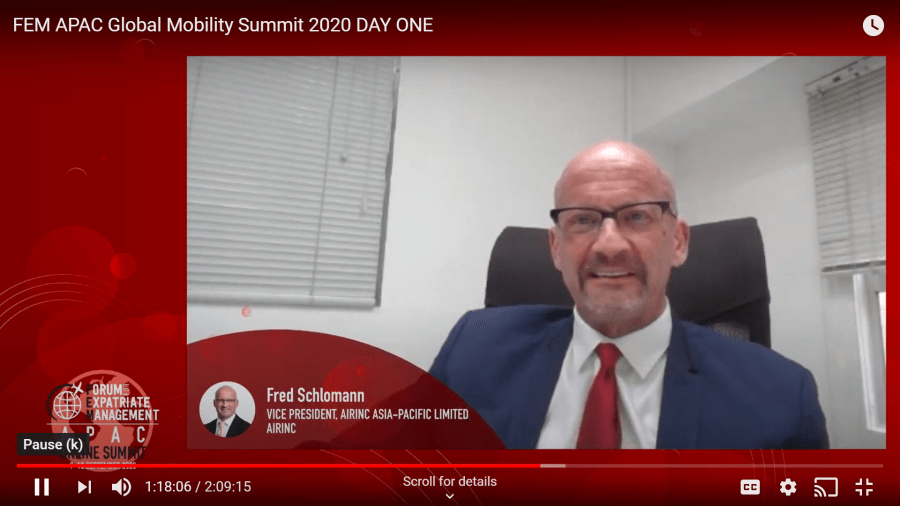 Click the image above to access the full interview. Fred's interview begin's around the 1:17 mark.
---
Access the answers and interview recording
See the complete answers and video interview with Fred by clicking the button below:
---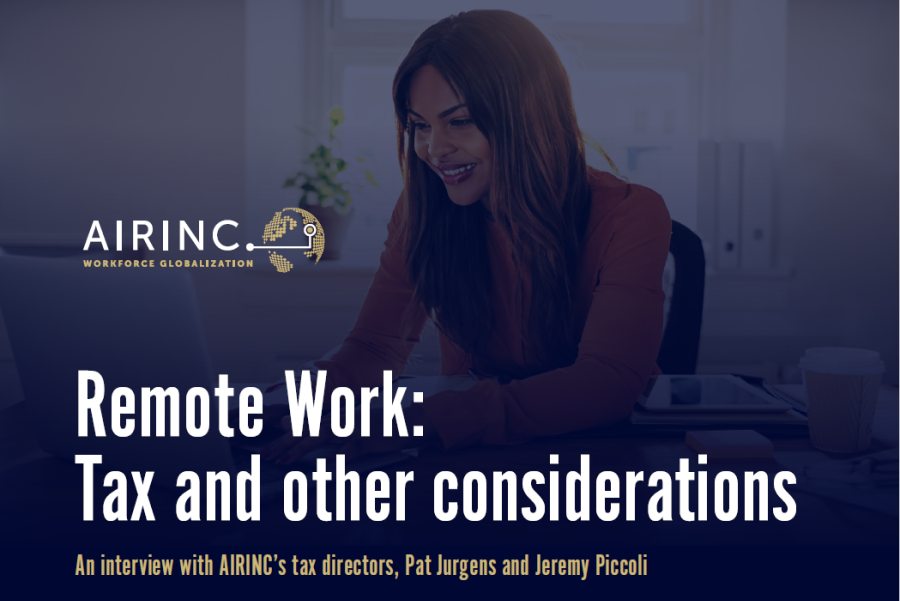 ---
About AIRINC
Listen | Partner | Deliver. For over 60 years, AIRINC has helped clients with the right data, cutting-edge technology, and thought-leading advice needed to effectively deploy talent worldwide. Our industry expertise, solutions, and service enable us to effectively partner with clients to navigate the complexity of today's global mobility programs. As the market continues to evolve, AIRINC seeks innovative ways to help clients address new workforce globalization challenges, including mobility program assessment metrics and cross-border talent mobility strategy. Our approach is designed with your success in mind. With an understanding of your goals and objectives, we ensure you achieve them. Headquartered in Cambridge, MA, USA, AIRINC has full-service offices in Brussels, London, and Hong Kong. Learn more by clicking here.
---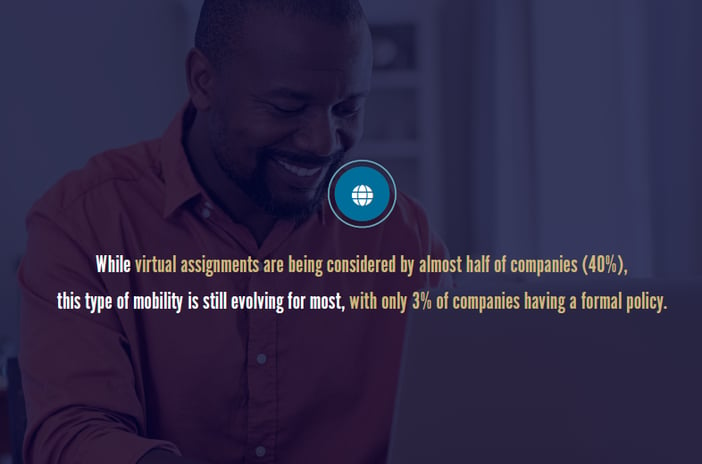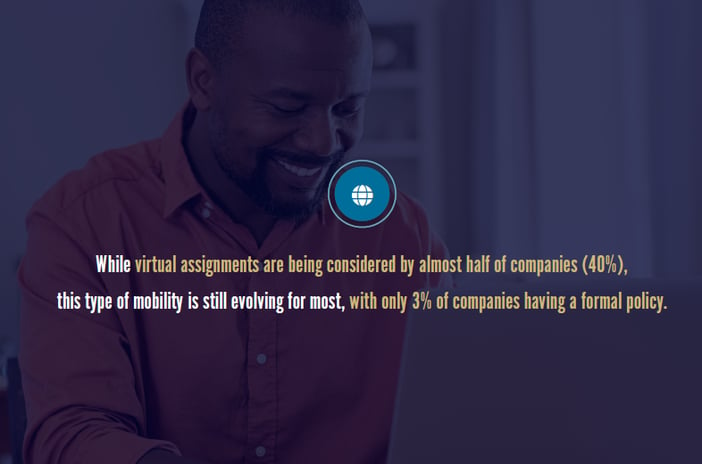 ---