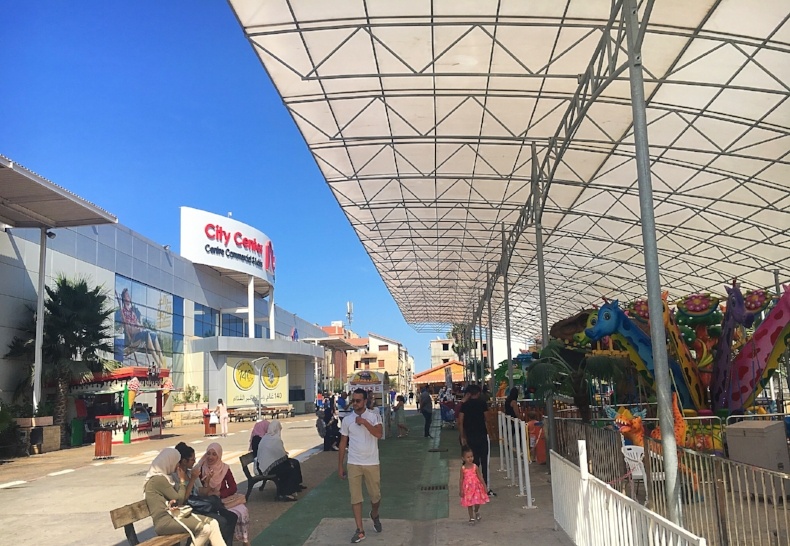 Taxe sur la Valeur Ajoutée (TVA)
Value-added tax (VAT), known as "Taxe sur la valeur ajoutée (TVA)" in Algeria, is applied to most goods and services. Algeria's Finance Act 2017 increased the standard rate from 17% to 19% in January 2018, and the reduced rate from 7% to 9%.
The reduced rate applies to pharmaceutics, staple food items, and some services like construction and internet to name a few.
During my survey, I observed that most prices displayed in supermarkets and restaurants are VAT-inclusive. For services, it's not always clear whether VAT is included, so it's important to ask if it's included and which rate applies. In some cases, like restaurants, they will place a notice at the bottom of the menu, as shown in the photo below. Most receipts that I received also itemized the base price of the item or service and the VAT cost separately.
Besides these recent VAT changes, the Algerian government imposed an import ban to address a gaping trade deficit at the start of 2018. Even though the Lower House of Parliament approved to lift the import ban and replace it with much higher customs duties at the end of June, many target brands were still unavailable at the time of my survey. You can read more about the ban by clicking below: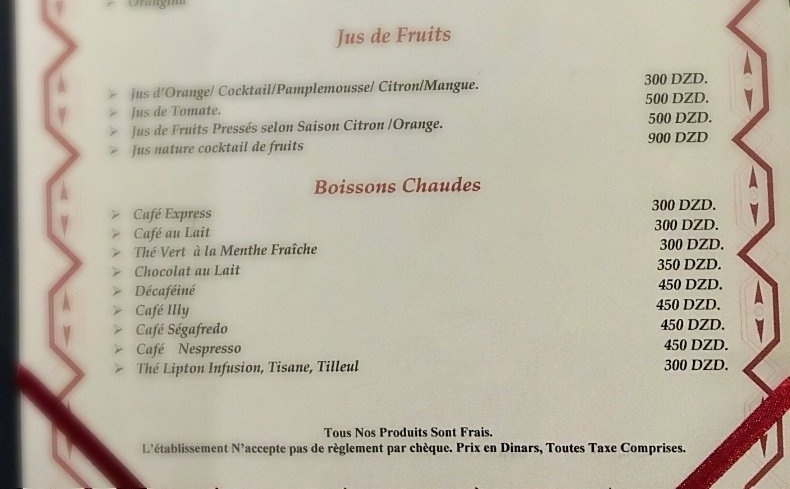 ---
Join our team of informed readers to keep up on all things impacting Mobility around the world!
---
This post is taken from On-site Insight, AIRINC's in-house global mobility blog. On-site Insight provides AIRLinc subscribers with an exclusive "behind-the-surveys" insight into new and existing expatriate locations based on commentary and photos from our global research team. Included is information on general living conditions as well as changing costs for both goods and services and housing and utilities, along with much, much more! To find out more, click here.