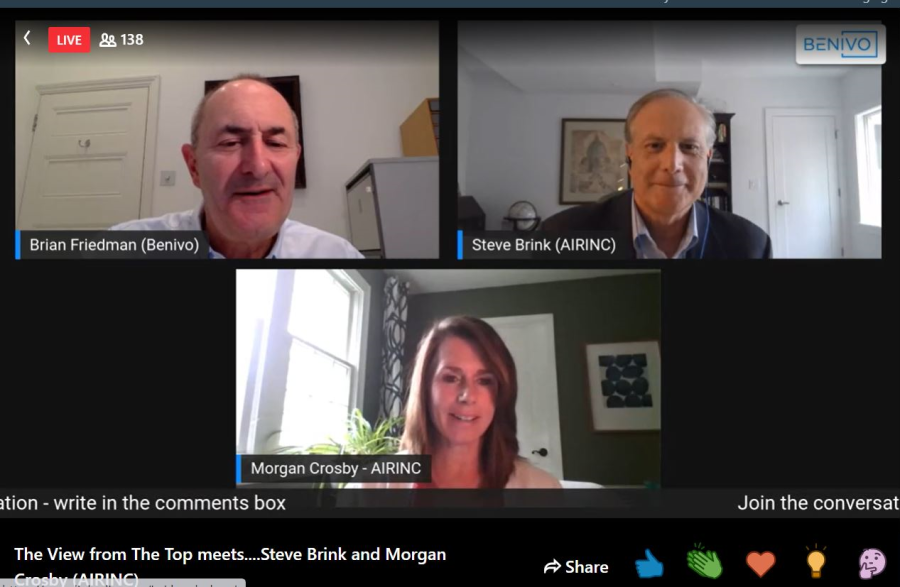 AIRINC's President and CEO, Steve Brink, and Global Growth Leader, Morgan Crosby, were the featured guests of Benivo's The View From The Top Live broadcast on Wednesday, July 1, alongside host Brian Friedman, and series regulars Michelle Durkin of Benivo and Julia Onslow-Cole of Fragoman.
The show began as usual, with Julia sharing her immigration expertise, highlighting the latest developments in China, Singapore, and Europe, as well as repercussions from the recent U.S. immigration proclamation.
Key Talking Points
Brian and Michelle then led a conversation with Steve and Morgan (along with comments and questions from the audience) that touched on topics including:
The emergence of virtual assignment policies (AIRINC conducted a recent pulse survey)
The pressures being placed on Mobility as a result of COVID-19
The current and future roles of the balance sheet approach in Mobility
Steve and Morgan drew upon their collective experience in the mobility field, along with AIRINC's forward-thinking mindset, to provide their point of view on each topic.
Steve alluded to the financial crisis of the 2000s as another time when companies became more interested in alternative assignment types, in addition to the balance sheet approach. He added that it will likely continue to be an effective approach for assignees of various generations dependent on "how strategic the role is."
Discussing cost savings, Morgan pointed out that "this is an opportunity for mobility to help the business understand what the best talent option is," and that "the best way to save money is to resource our talent smarter and better."
She continued, "If a company hasn't looked at their traditional expat offerings in a while, they may have missed an opportunity to adopt some of the lower allowance levels that are out there," or to trim some of the "fluff" that has appeared in packages over the years.
The Future of Mobility
The conversation concluded with thoughts on the future of Mobility, with Steve asking if the term "global mobility" is still "the right phrase for it," or does it need to be rebranded because of the new ways mobility will be involved with virtual assignments, remote work, distributed workforces, commuter assignments, etc.
Morgan built on that by adding, "This is an opportunity for Mobility to shine. Mobility has all of the knowledge that's needed to make creative solutions work… This is a great time for Mobility to showcase that they can help with all this, that they can help build the ways of working in the future, that they actually have the knowledge to bring this together."
Access the full recording with AIRINC's CEO & Global Growth Leader
Click below to access the recording for this informative and engaging event today!
---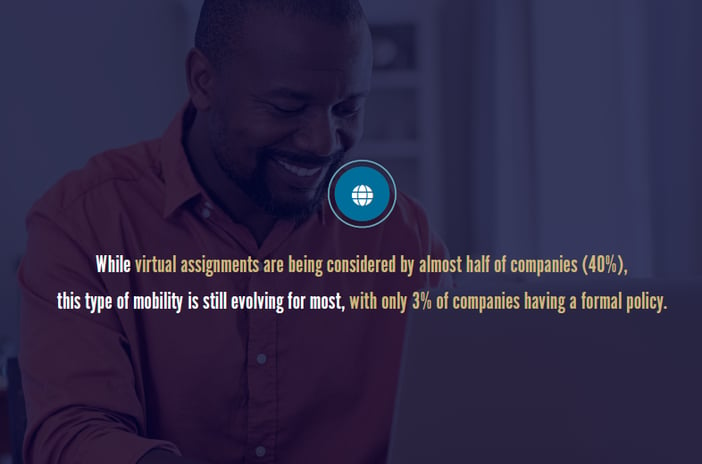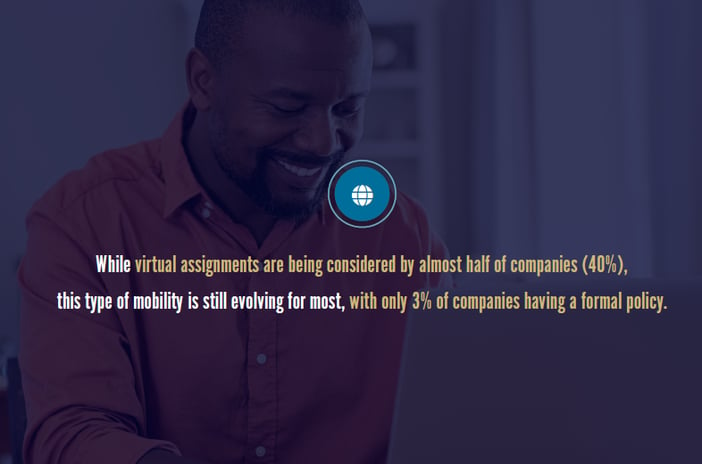 ---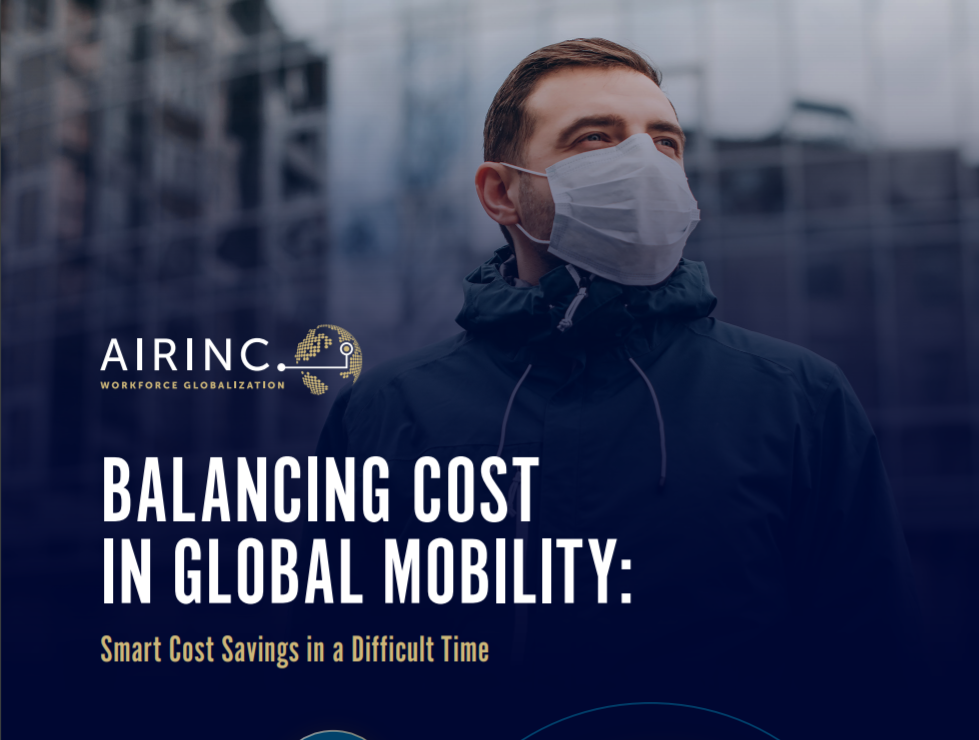 ---
About AIRINC
Listen | Partner | Deliver. For over 60 years, AIRINC has helped clients with the right data, cutting-edge technology, and thought-leading advice needed to effectively deploy talent worldwide. Our industry expertise, solutions, and service enable us to effectively partner with clients to navigate the complexity of today's global mobility programs. As the market continues to evolve, AIRINC seeks innovative ways to help clients address new workforce globalization challenges, including mobility program assessment metrics and cross-border talent mobility strategy. Our approach is designed with your success in mind. With an understanding of your goals and objectives, we ensure you achieve them. Headquartered in Cambridge, MA, USA, AIRINC has full-service offices in Brussels, London, and Hong Kong. Learn more by clicking here.
---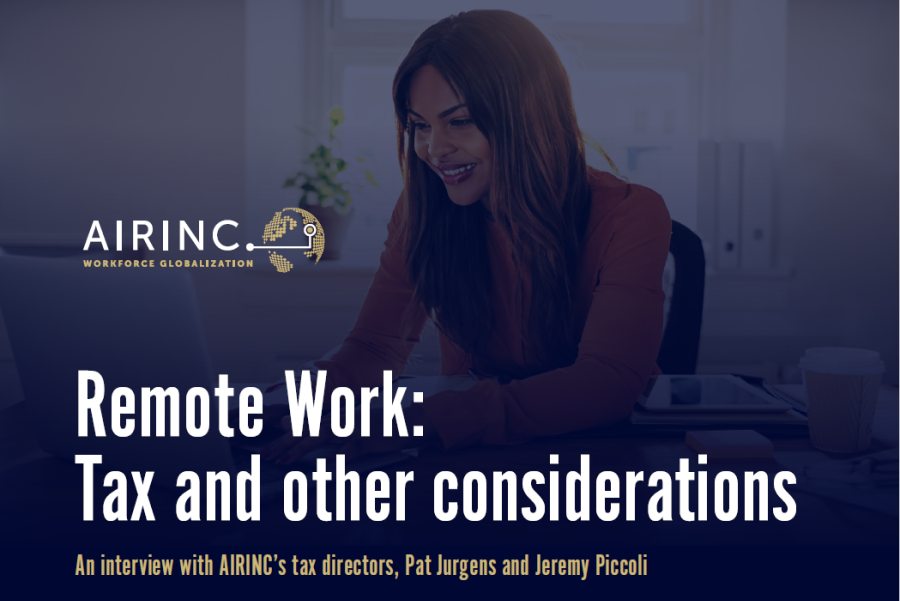 ---