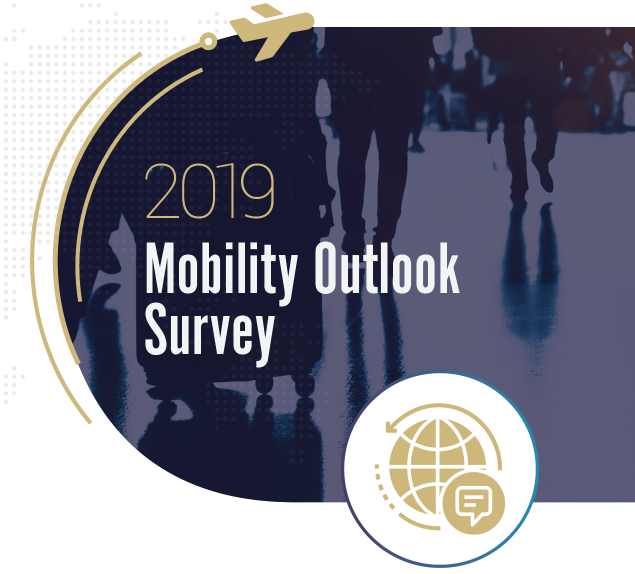 2019 Mobility Outlook Survey
The 2019 Mobility Outlook Survey results are in! Mobility is increasingly focused on delivering value to customers. To achieve this, many are leveraging technology and vendor partnerships to streamline operations and improve the Mobility experience.
When asked for this year's priorities, 69% of participants selected simplifying administration, 63% chose enhancing the employee experience, and 48% indicated improving communications with the business.
Proactively engaging customers for input, evergreen policy reviews, and searching the market for leading products, services, and technology are now part of Mobility's regular activities.
---

Download now:
2019 AIRINC Mobility Outlook Survey
---
Top 5 Influential Topics Covered in the 2019 Report:
Click below to download the complete report today:
---

What's your number #1 goal for 2019?
---
About AIRINC
We help our clients address expatriate compensation and mobility issues in a complex global environment through advisory services, data services, and technology solutions, while providing our employees with a culture of teamwork, global knowledge, career growth, and interesting solutions to challenging problems.
We understand that people make an organization successful. We empower companies to deploy global talent by leveraging high quality-data, decision-making tools, and thought-leading advice. Our industry expertise, solutions, and consultative approach enable us to partner with clients to deliver value. Learn more by clicking here.
---

Trending now:
What are the 10 best places to live and work in 2019?
---