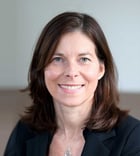 NetExpat's recent newsletter highlights AIRINC's Kay Hall and the 2017 Mobility Outlook Survey to support a discussion about workplace diversity, company needs for cost savings, and the impact on international assignees.
"Kay Hall, Vice President EMEA at AIRINC, shares:'Unaccompanied assignments for families have been on the rise for several years, be it a commuter, short term or long term. The choice is sometimes driven by the employee, for practical reasons most often relating to dual careers or family considerations such as schooling.'"
Click below to capture more of this excellent industry insight!
You can find the full article Are Cost Savings Getting in the Way of Your Diversity and Inclusion Agenda? on page four of the recent newletter.