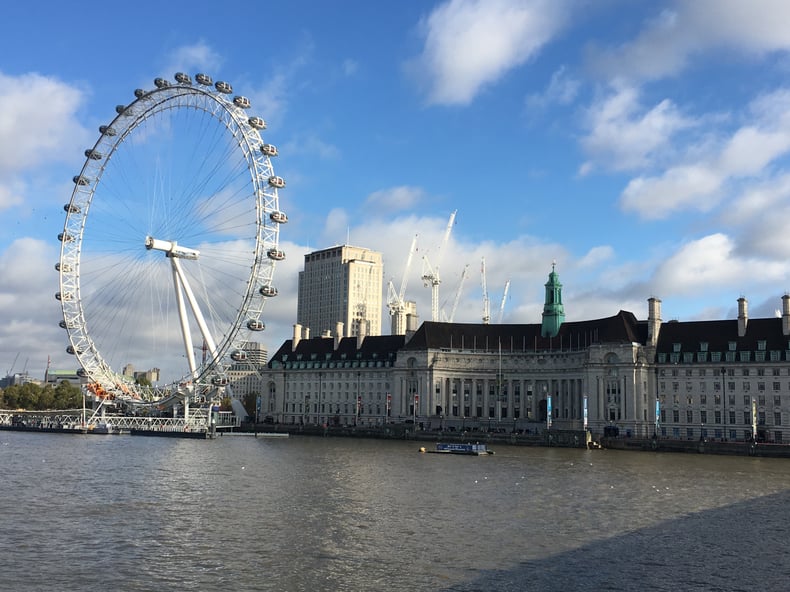 AIRINC welcomes Joanna Wakeham!
AIRINC, the leader in providing information, tools, and advisory services in the area of talent mobility, announced the appointment of Joanna Wakeham to the role of General Manager, EMEA today.

Jo will be responsible for all client relationships in EMEA and will lead our business development activity in that region. Jo most recently held the role of Senior Vice President at BGRS (formerly Brookfield). Previously she served as the Global Client Services Leader, and as General Manager for EMEA and APAC. Jo will report to Steve Brink, President & CEO of AIRINC. She will be based in AIRINC's London office.
"Recently, our mobility data and technology solutions in EMEA have experienced unparalleled growth. More companies continue to join the AIRINC family, as they better understand and experience what makes AIRINC different" said Brink. "Jo has managed large organizations with excellent reputations for the highest level of customer service. She will fit in nicely with our unique approach of listening to customer needs, partnering with them on their solutions, and delivering exactly what they require. We are confident that with Jo's experience we will connect with more organizations looking for ways to improve the assignee experience, while optimizing the value of the assignment, through our data and technology solutions. We are delighted to have her on the AIRINC executive team leading our EMEA business."
Jo brings a vast amount of leadership experience in relocation management (BGRS and Cartus); she has been responsible for client relationships at all levels, across all industries, with a most recent focus being executive sponsor in the financial and pharmaceutical sectors. She has worldwide experience, including the Americas and Asia, and has successfully opened and led offices in the Middle East and Hong Kong. On an operational level, she has led clients through significant mobility transformations and multi-project/multi-year cost-saving initiatives, as well as developments of new products and services to meet changing demographics, while continually focusing on employee experience and service excellence.
"I am looking forward to contributing to AIRINC's already prestigious reputation," said Jo. "After working nearly 30 years in the RMC industry and appreciating how important the data and technology transformation is valued by our clients, I am certain AIRINC is the perfect place for me and I am excited to continue to challenge and improve the standards in the industry."
---
Have you seen our 2018 Lump Sum Pulse Survey?
---
About AIRINC
Listen. Partner. Deliver.
For over 60 years, AIRINC has helped clients with the right data, cutting-edge technology, and thought-leading advice needed to effectively deploy talent worldwide. Our industry expertise, solutions, and service enable us to effectively partner with clients to navigate the complexity of today's global mobility programs.
As the market continues to evolve, AIRINC seeks innovative ways to help clients address new workforce globalization challenges, including mobility program assessment metrics, cross-border talent mobility strategy, and the measurement of reward competitiveness across a borderless pay landscape. Our approach is designed with your success in mind. With an understanding of your goals and objectives, we ensure you achieve them. Headquartered in Cambridge, MA, USA, AIRINC has full-service offices in Brussels, London, and Hong Kong.
Contact Michelle Curran with questions.
---
Stay up-to-date on changes in Global Mobility by joining today!
---