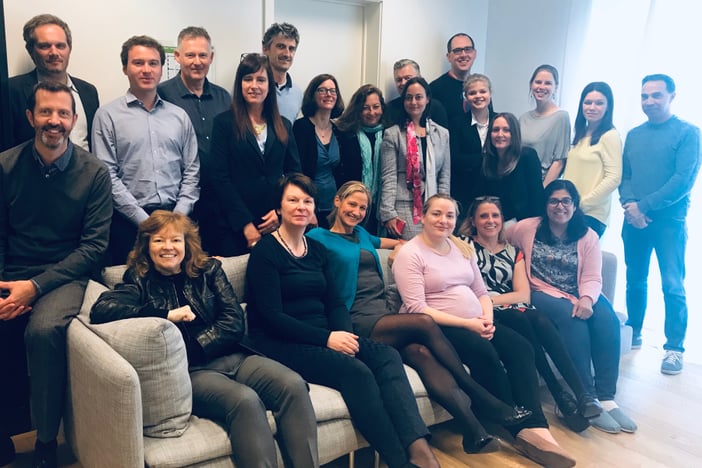 AIRINC Brussels and London Offices. Jo Wakeham, General Manager, EMEA, is seated at the far left on the couch.
In our ongoing series, AIRINC Insider, we interview our mobility all-stars to share some of their unique insights after years of workforce globalization experience.

Jo joined AIRINC as General Manager, EMEA at the end of 2018 after 30 years working for two large Relocation Management Companies (RMCs). Jo has overall responsibility for activity in the EMEA region. She is based in AIRINC's London office.
---
1. What are the key elements of your role?
I am responsible for ensuring the smooth running and ongoing growth of the EMEA offices. We have two offices in Europe: one in Brussels and one in London. Within these offices we manage all functions for Europe – everything from delivering excellent service to our European clients, to marketing, business development, growing our brand in less developed markets, as well as the retention and growth of our own talent.
2. What is the most important thing you've learned about global mobility and business needs since you started at AIRINC?
Every company and organization has different needs and no one solution is identical to another. One of AIRINC's greatest strengths is listening to and truly understanding the companies that we work with.
It's not about a quick deal; it is about a long-term relationship.
Engaging with our clients, asking the right questions, and then leveraging the resources and experience within AIRINC to find the right solution is the hallmark of our mission. Doing this is not only very satisfying but also very important in the world of global mobility – whether it's being able to share the knowledge of our in house tax team, or reference one of our many benchmark surveys – it's great to be able to help our clients effectively and quickly. From the outset, we strive to develop deep and long-term relationships and to truly be a partner that listens and delivers above and beyond expectations.
3. What is a trend in the types of assignments used by your clients?
I would say we are seeing a big expansion in the scope of policies on offer. On the whole, the new policies are complementing the more traditional assignment options, rather than replacing them.

In particular we are seeing an increase in companies using host packages or offering permanent transfers to employees. This is driven by companies continuing to become more and more global, while also trying to balance the competing demands of expanded mobility programs at a lower cost.
For host packages, one of the biggest challenges for our clients is how to help employees understand the tangible implications of a local salary. A straight exchange rate conversion may make a proposed salary look great, but what about the tax and social charges? They can have a dramatic impact on net income. And then, what about the comparative cost of living and the local housing market? There are a lot of complex and often competing factors that need to be taken into account. These factors can be a struggle to understand both for the employee and the company, and too often both employer and employee have to do personal research and rely on information that is incomplete, misleading, or even wrong.

That's where we're able to help. Working with our clients, AIRINC has developed the Host Pay Calculator (HPC). It's very intuitive and easy to use, which is great because it considers all those complex tax, social charges, living costs, and housing differences. In a few clicks you can see if the salary you want to offer is going to give the employee a similar, better, or worse purchasing power than they had at 'home'. Mobility and Compensation & Benefit professionals can instantly download a comprehensive calculation that shows the extent to which the employee is better or worse off for each element, as well as for their overall situation. By taking a holistic approach the company is equipped with the right information for the discussions with the employee.
---
Are you interested in learning more?
If you would like to learn more about mobility trends in 2020 or to chat through any mobility challenge, please contact me directly by clicking here. You can also reach out to our inquiries team now by clicking below:
---

Related:
The 2020 International Business Travelers Benchmark Report [Download]
---

Related:
2020 Global Mobility Playbook [Download]
---

You may also like:
Pulse Survey Results: Assignees in Hong Kong [Download]
---
2019 Long-Term Assignment Benchmark Report [Download]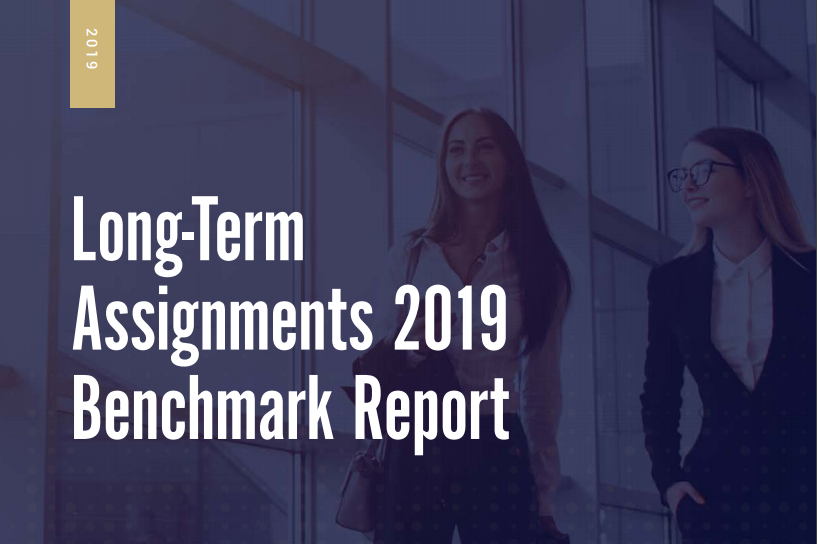 The 2019 LTA Benchmark Report provides a comprehensive overview of policies and practices for temporary long-term international assignments.
---