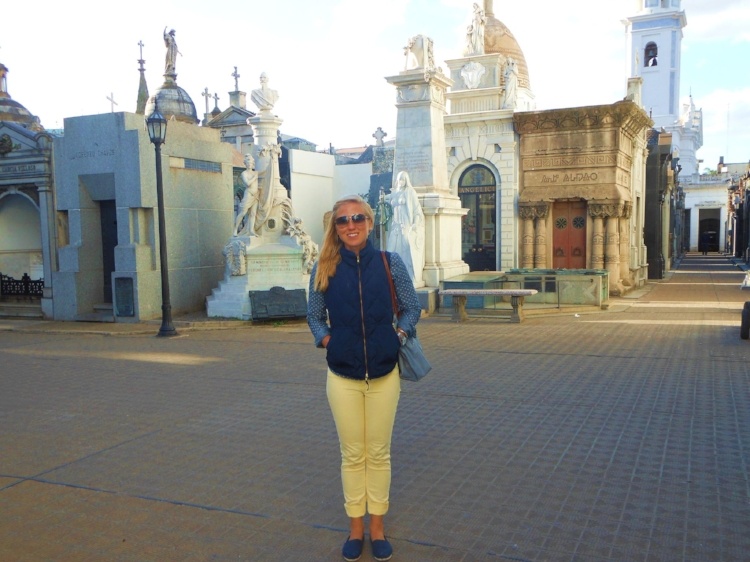 In our ongoing series, AIRINC Insider, we interview our mobility all-stars to share some of their unique insights after years of workforce globalization experience.
Jessica Caligan currently leads AIRINC's Northeast Regional client engagement team. She joined AIRINC's Client Engagement group in 2006 and supports clients with policy, strategy and administration. Jessica also plays a key role in AIRINC's Advisory Services group, providing her with the opportunity to lead strategic mobility reviews and offer policy advice to clients. Jessica specializes in Pharmaceutical and Consumer Goods mobility, working with many of the world's leading Pharmaceutical and Consumer companies to oversee their dynamic programs. In addition to this specialty, Jessica's industry knowledge is diverse as she maintains responsibility for clients from Finance, Professional Services, Logistics, Technology and Non-Profit industries as well. Jessica's dual role, as well as her diverse industry knowledge provides her with a unique and deep understanding of the different mobility trends and practices.
1. What is your job title?
Senior Director East Coast, Client Engagement
2. What is your main contribution to Global Mobility on a daily basis?
My contribution to mobility is focused on partnerships. My team and I collaborate closely with our clients to understand their mobility programs and help them achieve operational and strategic excellence, which can mean different things to different programs and leaders. Our goal is to become intimately familiar with all aspects of each of our client's unique programs. By doing this, we can identify how to optimize efficiency within the program and to deploy initiatives that will improve the mobility program's lasting impact on both the assignee and the business' success goals. I'm currently working with a few clients on setting up a Globalist Program.
If you're not familiar with Globalist Programs, they are set up to cater to cadres of talent that move perpetually and have outgrown career potential in their home country. These assignments are often reserved for elite level talent that are being developed for leadership roles.
The compensation strategy and allowances are tied to a headquarters or global rate of pay to facilitate movement. Because of this, they've outgrown any traditional assignment post and need a new strategy to service their assignment, while still complementing the Global Mobility program and overall business strategy. To tangibly implement a successful new Globalist Program, we develop an approach that supports the business strategy and fits within the existing mobility policy suite.
3. What is the most unusual client request that you've ever received?
While working with a global commodities company, I encountered a pet shipment question that raised a policy dilemma. Overall, their mobility program was very family friendly and they consulted us when an assignee needed special assistance shipping a Chinchilla from South America to Indonesia. Ultimately, the client assisted with the transport of this exotic pet but later changed its policy to move pet shipment assistance into the relocation allowance to reduce administration related to this benefit.
More recently, I encounted a unique domestic relocation project request.
A Pharmaceutical company approached us about benchmarking relocation recommendations with a focus on the San Francisco Bay area.
The high cost of living was a unique factor to examine in this project and focused around employee attraction and retention in this less affordable region. As we explored this area, we ventured into other high-cost relocations, like New York City, and were able to meet our client's unique inquiry with concrete data support for their evolving workforce.
4. What is the most important thing you've learned about global mobility and business needs since you started at AIRINC?
One of the most important elements of program management that I have learned in my tenure of AIRINC is the value of benchmarking and the need to evaluate market practice within the context of your organization. The value of benchmarking to clients cannot be understated. AIRINC conducts wide-ranging benchmark studies to evaluate mobility policy across and within industries. These studies enable us to capture trends and advise on typical protocol for industries and regions around the globe.
We also use these benchmarks to provide peer guidelines,which can heavily weigh on a company's decision within their Global Mobility policy.
But we review these decisions with clients on a case by case basis to ensure that any decision is 100% in-line with their Global Mobility and overall business strategies. It's paramount to the success of any mobility program to approach our relationships as a partnering of minds to ensure the success of assignees and the fulfillment of business goals.