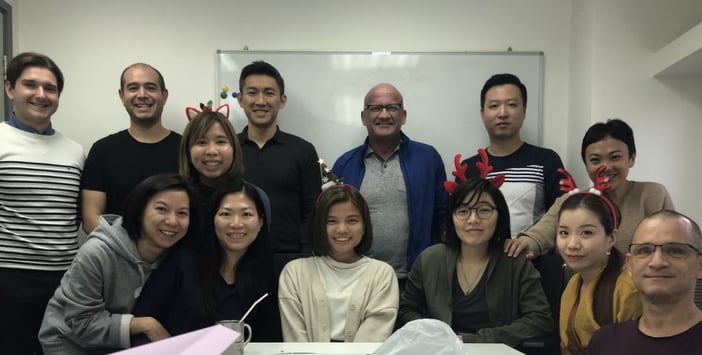 AIRINC Hong Kong Office. Boris Meyer, Client Engagement Senior Manager, AIRINC APAC, back row 2nd from the left.
In our ongoing series, AIRINC Insider, we interview our mobility all-stars to share some of their unique insights after years of workforce globalization experience.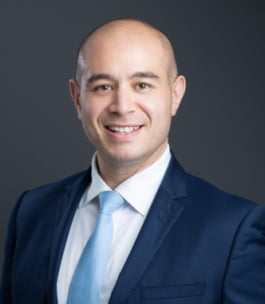 Boris joined AIRINC in 2014 and currently serves as Senior Manager, Client Engagement AIRINC APAC. Over the last six years, he has been servicing clients from a wide array of industries including Energy, Financial Services, and FMCG across Asia. Boris received his B.A. with honors in Applied Languages in 2007 from the University of Paris 10. He was born in France and raised in Hong Kong and is fluent in French, English, Mandarin, and Cantonese. Prior to joining AIRINC as a Client Services Manager, Boris honed his international sales experience while working with MNCs and local SMEs.
---
1. What are the key elements of your role?
Reliability is one of the key elements of my role. As you establish long-term partnerships with many clients, you end up knowing all the intricacies of a company's program. It's not uncommon to see members of the mobility team move on and it gives a sense of reassurance when clients know that their mobility partner is well versed in their program.
2. What is the most important thing you've learned about global mobility and business needs since you started at AIRINC?
The Global Mobility industry can be quite complex and yet very dynamic. It's constantly evolving with macro-economic changes and shifts in business priorities. Although core principals like operational excellence and cost control will always prevail, you see companies having to adapt their programs with a more mobile and international workforce. At AIRINC, we always try to be ahead of the next big trends in the industry.
3. What do you think is unique about working with APAC companies as opposed to other global clients?
What's remarkable in APAC is that you will find companies with hundreds of assignees and yet, they may not have well defined policies. Many of these companies have expanded at such a rapid pace that the mobility teams are struggling to keep up with their expat population. As a consultant, we help these companies face their unique challenges by developing a more Global and homogeneous growth approach to mobility.
4. What do you enjoy most about your role at AIRINC?
What I enjoy the most is having clients across Asia-Pacific. I can start my day talking with a New Zealander about adding new COLA and hardship data for remote islands in the Pacific. In the afternoon, I discuss best practices for host plus policies with a Malaysian client. Finally, I join a sales pitch with an Indian prospect debating whether to use one-way transfer or home-based balance sheet tools. Also, having the opportunity to go to all of these places to meet and collaborate with people from different cultures and backgrounds is the highlight of my role at AIRINC.


---
Are you interested in learning more?
If you would like to learn more about mobility trends in 2020 or to chat through any mobility challenge, please contact Boris directly by clicking here. You can also reach out to our inquiries team now by clicking below:
---

Related:
The 2020 International Business Travelers Benchmark Report [Download]
---

Related:
2020 Global Mobility Playbook [Download]
---

You may also like:
Pulse Survey Results: Assignees in Hong Kong [Download]
---
2020 Mobility Outlook Survey 2-Part Webinar Series

---