In our ongoing series, AIRINC Insider, we interview our mobility all-stars to share some of their unique insights after years of workforce globalization experience.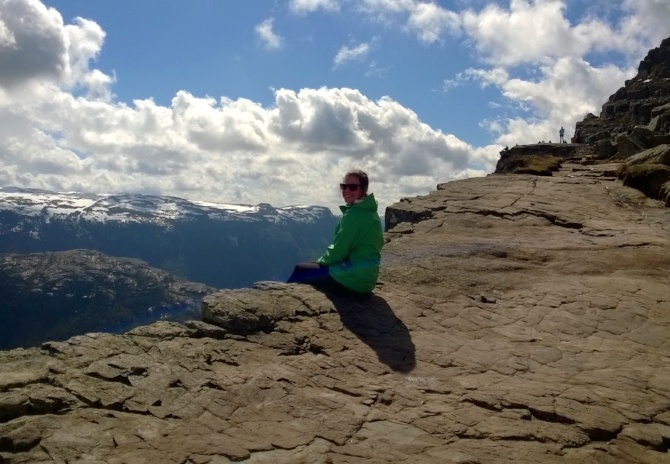 Anne joined AIRINC in 2011 as a Surveyor and Analyst. She now works as Research Coordinator, organizing data collection and travel for the survey team and producing content for AIRINC publications and social media outlets. She speaks Spanish and has travelled to 71 countries. A Boston native, Anne received her B.A. in Philosophy and Political Science from Trinity College in Hartford, CT. Prior to AIRINC, she worked in the Office of Corporate and Foundation Relations at Tufts University.
1. What is your job title?
Research Coordinator
2. What is your main contribution to mobility on a daily basis?
I work to maintain and improve AIRINC's unique data collection practice, and ensure that it is comprehensive, efficient, and safe. I allocate research assignments, evaluate security in onsite survey locations, train surveyors, and assist in planning Cambridge surveyor trips for smooth, cost-effective travel. AIRINC has a team of surveyors who travel quarterly and regularly visit hundreds of countries around the world including Angola, Kazakhstan, and Saudi Arabia. Given our need to survey locations such as these, I've become the de facto visa and passport expert for our office, helping all Cambridge AIRINCers travel with the right documents.
I also work with the Marketing and Publications departments to make sure the survey team's remarkable onsite experience, the important and interesting yet usually unquantifiable information we collect, is shared through AIRINC Publications and social media.
3. What is the most bizarre client request that you've ever received?
I sometimes receive special requests for surveys in cities with extreme security and medical risks, such as Mogadishu, Somalia. Unfortunately, some cities are too dangerous for an onsite survey. On the other end of the spectrum, I receive requests for small, delightful cities such as Klaipeda, Lithuania, Reykjavik, Iceland, Santa Cruz do Sul, Brazil, and Port Louis, Mauritius. Those are always top choice assignments.
4. What is the most important thing you've learned about global mobility and business needs since you started at AIRINC?
I've learned that understanding local culture and practices is a big part of relocation. New assignees benefit from not just correct monetary compensation, but more practical advice before transferring, such as how to get around the new city and the specific customs or precautions to consider.