Coronavirus and the Influence on your Business
Join one or all of the following webinars to keep on top of all things mobility. If the date/time doesn't work, you can still register to receive a copy of the recording.

---
The Coronavirus crisis is spurring economic uncertainty around the globe. Exchange rate volatility is just one example. Join us for a 30-minute webinar on how to address this volatility for your international assignees, including:
Understanding how your assignees are affected
Techniques for managing economic volatility
Managing your mobility program effectively in economically turbulent times
Click here to access the recording:
---
Join us for a 30-minute webinar to learn more about:
Trends related to domestic cost-of-living adjustments as well as lump sum payments for moving costs
Case studies on how to leverage cost of living data to communicate the impact of a move to key audiences such as assignees, businesses, and recruiters
Tools that can assist you in calculating accurate and location-specific cost differences
Click here to access the recording:
---
Improving the Employee Experience
Join this 30-minute webinar to learn more about:
How to determine what experience your employees are looking for
Impacting experiences across all stages of employment
Ways companies have improved employee experience on different budgets
Click here to access the recording:
---
Core/Flex for the Business
Businesses continue to ask for greater flexibility when it comes to global mobility. This 30-minute session will help Mobility practitioners:
Understand the Core/Flex approach
Learn how to structure an effective program
Assess Core/Flex for your organization
Gain insight from a case study
Click here to access the recording:
---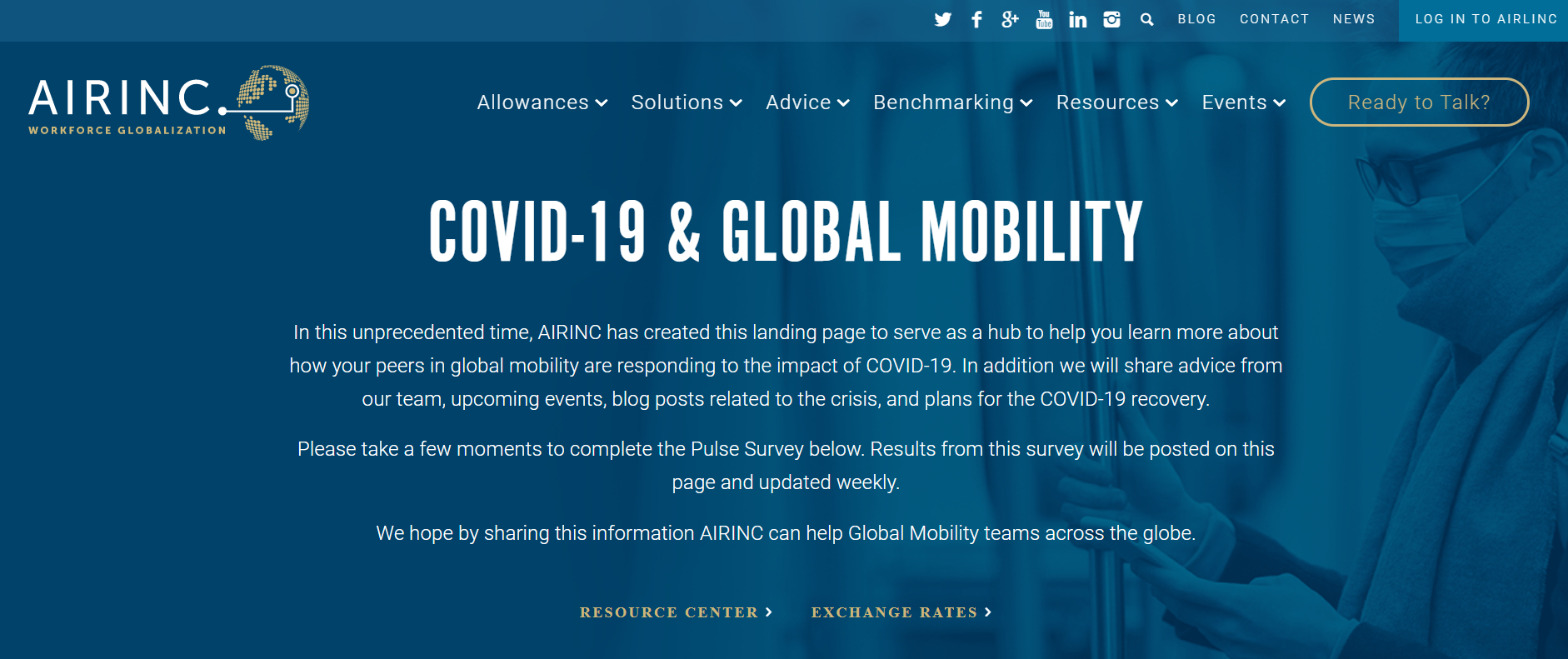 Visit AIRINC's COVID-19 Global Mobility landing page to read the best Mobility-related sources aggregated into one place.
---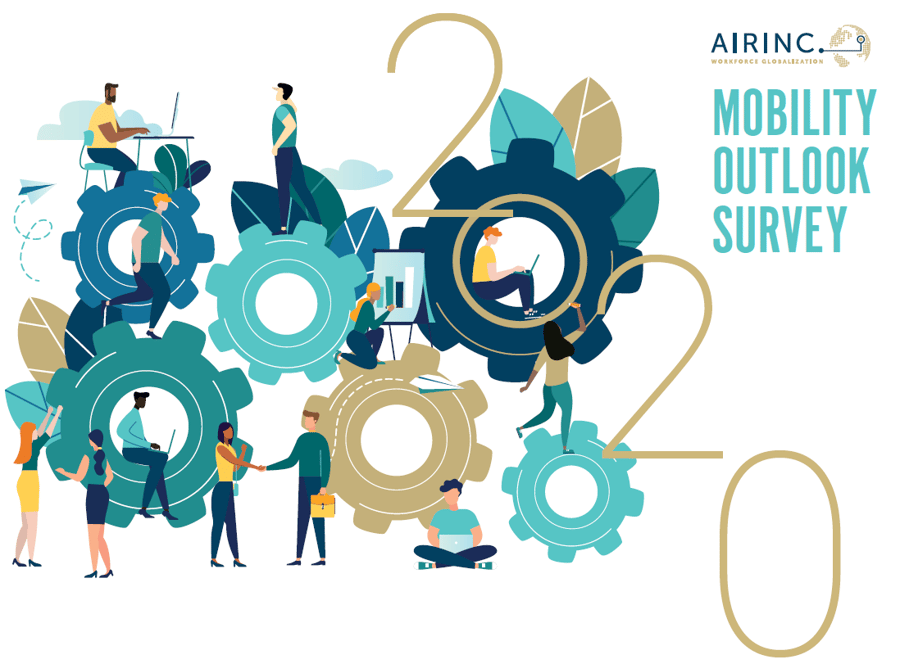 ---
About AIRINC
Listen | Partner | Deliver. For over 60 years, AIRINC has helped clients with the right data, cutting-edge technology, and thought-leading advice needed to effectively deploy talent worldwide. Our industry expertise, solutions, and service enable us to effectively partner with clients to navigate the complexity of today's global mobility programs. As the market continues to evolve, AIRINC seeks innovative ways to help clients address new workforce globalization challenges, including mobility program assessment metrics and cross-border talent mobility strategy. Our approach is designed with your success in mind. With an understanding of your goals and objectives, we ensure you achieve them. Headquartered in Cambridge, MA, USA, AIRINC has full-service offices in Brussels, London, and Hong Kong. Learn more by clicking here.
---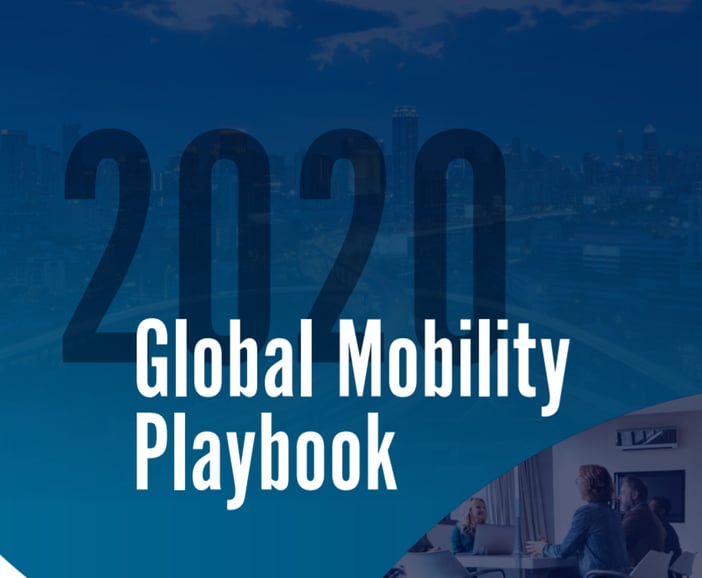 ---