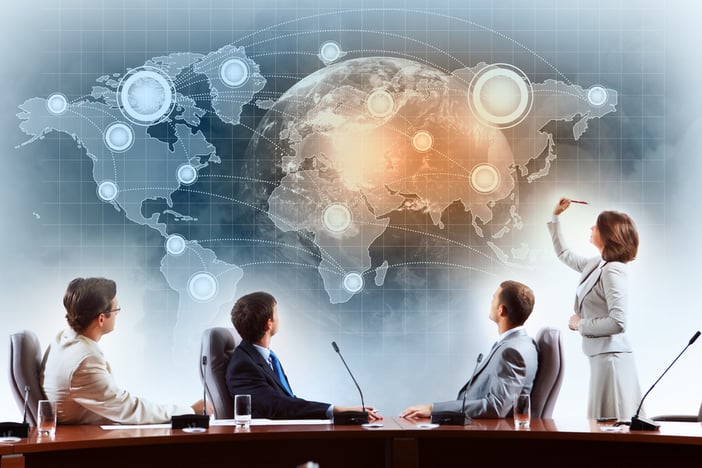 What are the lasting changes from the COVID-19 pandemic?
With continual declines in confirmed cases of COVID-19 over the last 14 days, AIRINC APAC cautiously welcomes the re-opening of public facilities, as well as the loosening of social restrictions in Hong Kong this week. While residents look to regain some semblance of normalcy, I've observed several noticeable changes that may continue.
Heightened awareness of space among one another, increased usage of mobile apps and technology for purchase of daily goods and services, and regular use of face masks all appear to be lasting trends. The local government just announced issuance of reusable face masks for ALL residents of Hong Kong.
The last three months have posed significant hardships for everyone in this densely populated city; however, I have been impressed by how many of us have found different ways to maintain or improve our routine during this difficult period. Since work is a large part of my routine, I began reflecting on the impact to global mobility.
How have organizations managed their mobility programs with travel restrictions still in place around the world?
While the impact of COVID-19 varies among countries in APAC, I continue to have conversations with numerous clients in this region about their current mobility program initiatives despite an overall decline in assignments and transfers. Below are 4 key takeaways from these conversations.
Four Key Takeaways from my conversations with clients
1. Establishing globally consistent policies
Two of our APAC-based clients that come from different industry sectors and are also headquartered in different countries have used this downtime to push forward their agenda for new global mobility policies. These initiatives support all international assignments across their operating locations worldwide. Their existing mobility approaches had been developed organically and regionally as they expanded their respective businesses. Despite the current downturn, both companies recognized the importance of establishing standard practices to both prepare for mobility activities once they resumed and to more effectively address crisis situations, such as the COVID-19 pandemic.
2. Developing mobility policies for Third-Country Nationals
On the flip side, given the gaps in pay levels and assignment compensation philosophy between home-grown and foreign talents, one client was looking to introduce a new mobility policy specifically for third-country nationals – i.e., assignees from non-headquartered countries – in addition to its existing international assignment policy as the company planned for more diverse cross-border transfers.
3. Managing assignment allowances and protecting against currency fluctuation
Few APAC companies perform regular assignment allowance reviews once the allowances have been set. Some also simply convert the calculated assignment compensation to host currency using the exchange rate at the onset of assignment. With the recent global increase in currency volatility, several clients have reached out to us about assignment allowance update schedules as well as protection of assignees' compensation against exchange rate exposure.
4. Enhancing mobility function
Operating in numerous locations worldwide, one client had been looking to improve the effectiveness of its mobility function and provide consistent quality mobility support for its expatriate population. The client planned to enhance the capability of its shared-services center, expanding the scope and breadth of its service offerings for assignees from all countries and business units.
What can you do to get your mobility program ready for the COVID-19 recovery?
We are all about providing practical advice and solutions that help you make good decisions for your organizations. If you would like to discuss any idea for your mobility program, feel free to reach out to our advisory services team today by clicking below or emailing directly to advisory_services@air-inc.com.
---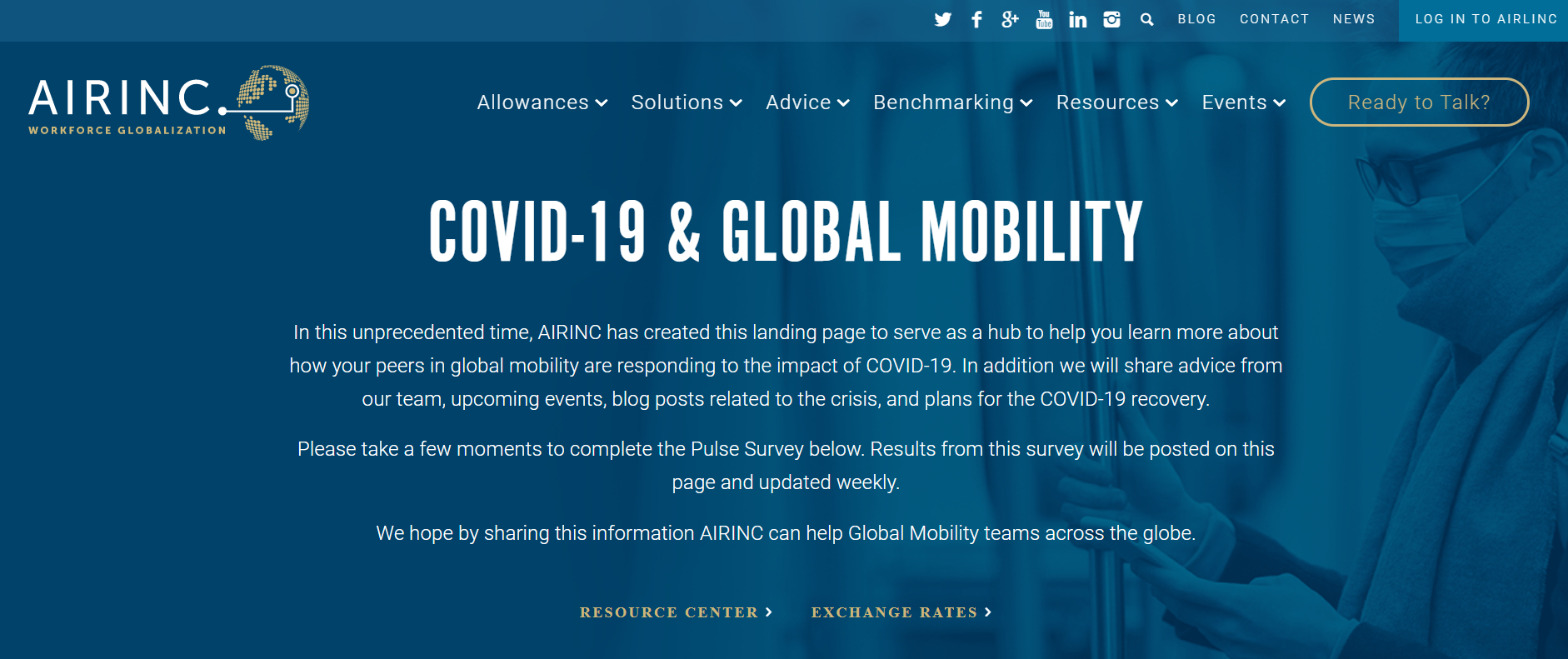 Visit AIRINC's COVID-19 Global Mobility landing page to read the best Mobility-related sources aggregated into one place.
---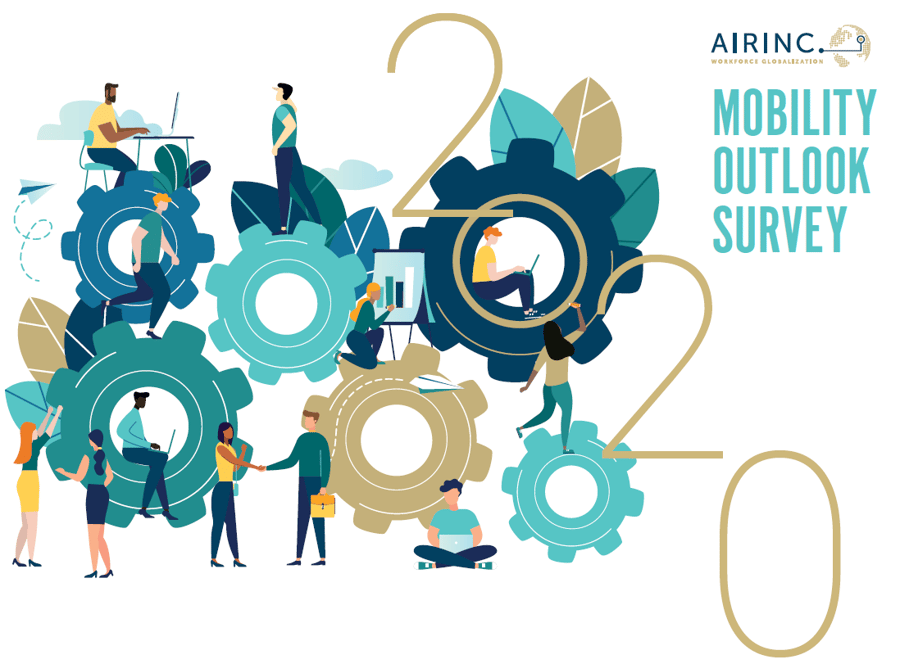 ---
About AIRINC
Listen | Partner | Deliver. For over 60 years, AIRINC has helped clients with the right data, cutting-edge technology, and thought-leading advice needed to effectively deploy talent worldwide. Our industry expertise, solutions, and service enable us to effectively partner with clients to navigate the complexity of today's global mobility programs. As the market continues to evolve, AIRINC seeks innovative ways to help clients address new workforce globalization challenges, including mobility program assessment metrics and cross-border talent mobility strategy. Our approach is designed with your success in mind. With an understanding of your goals and objectives, we ensure you achieve them. Headquartered in Cambridge, MA, USA, AIRINC has full-service offices in Brussels, London, and Hong Kong. Learn more by clicking here.
---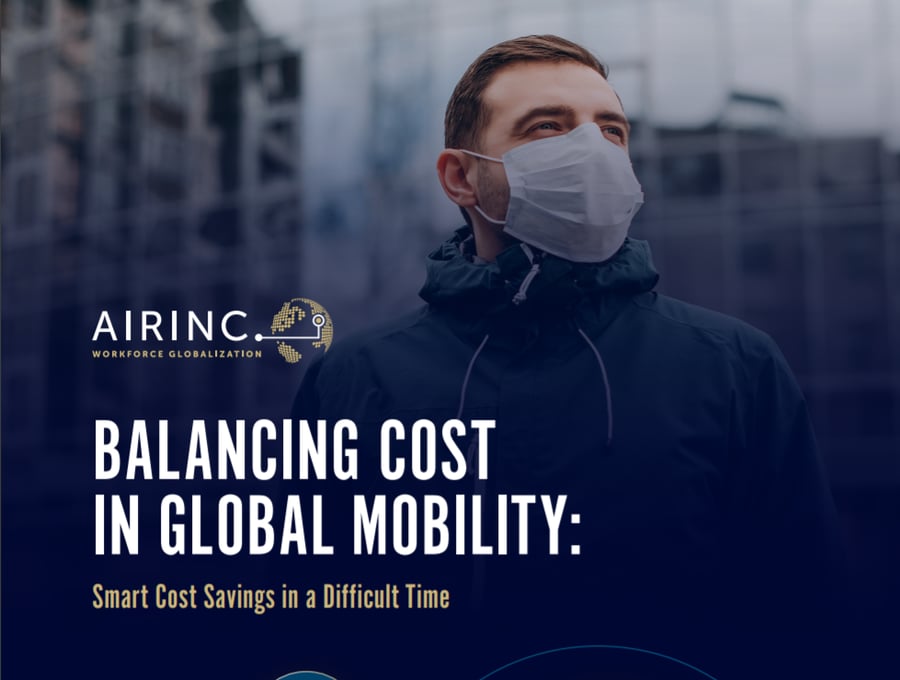 ---