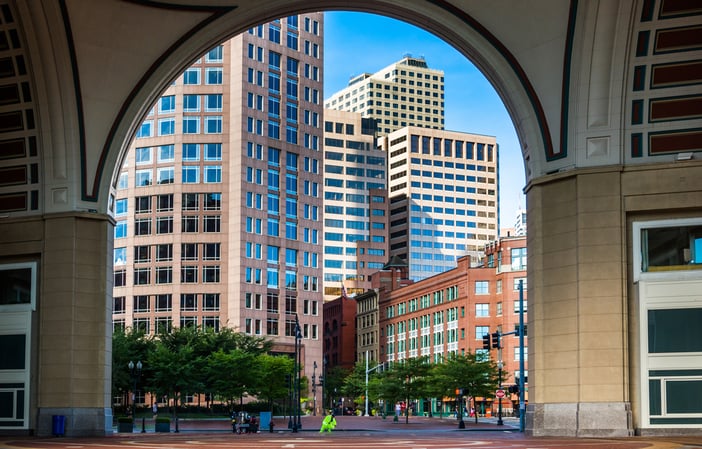 A State of Emergency continues...
On December 8, 2020, Massachusetts extended the guidance for sourcing of employment income that was set to expire on December 31, 2020. The emergency regulation officially extends the ruling to 90 days after Governor Baker lifts the state of emergency.
The regulation requires income earned by non-residents who worked in Massachusetts prior to the pandemic, but have worked remotely outside the commonwealth due to COVID-19, to continue to be sourced to Massachusetts. The regulation also requires employers to withhold Massachusetts income tax from these earnings.
Conversely, for the duration of the state of emergency, the presence of employees within the state of Massachusetts due to pandemic-related circumstances will not affect corporate nexus.
Considerations for the Future of Remote Working
In anticipation of the post-pandemic future of remote working, Massachusetts legislators have proposed permanent adoption of the income sourcing regulation. This ruling would indefinitely source income to Massachusetts for non-residents who are telecommuting on behalf of an in-state business from a location outside the state. In other words, for employees that are able to continue working remotely outside the state after the pandemic and state of emergency, they would no longer reap the benefit of not being taxed in Massachusetts on those earnings.
This is particularly relevant to the estimated 123,000 New Hampshire (no income tax on wages) residents that normally commuted to other states, primarily Massachusetts. The New Hampshire Governor has already indicated that the state intends to challenge the ruling in the Supreme Court. A public hearing of the proposed regulation is set for January 20, 2021.
A Bellwether of Post-pandemic Challenges
The Massachusetts ruling, and subsequent backlash, represent a bellwether of the post-pandemic challenges that await tax authorities and constituents, both domestically and internationally. As more and more employees enjoy the work-from-anywhere environment, tax authorities will grapple over the right to tax and the revenue.
AIRINC anticipates that 2021 will bring a cavalcade of new remote working tax legislation as governments protect their shrinking tax base, leaving employees and employers alike with a deluge of interpretation, administration, and compliance to sort through (from the comfort of their home office).
Employers should be aware of the sourcing guidance, comply with withholding requirements, and communicate to impacted employees. If you need guidance with any of this, please reach out today by clicking the button below:
---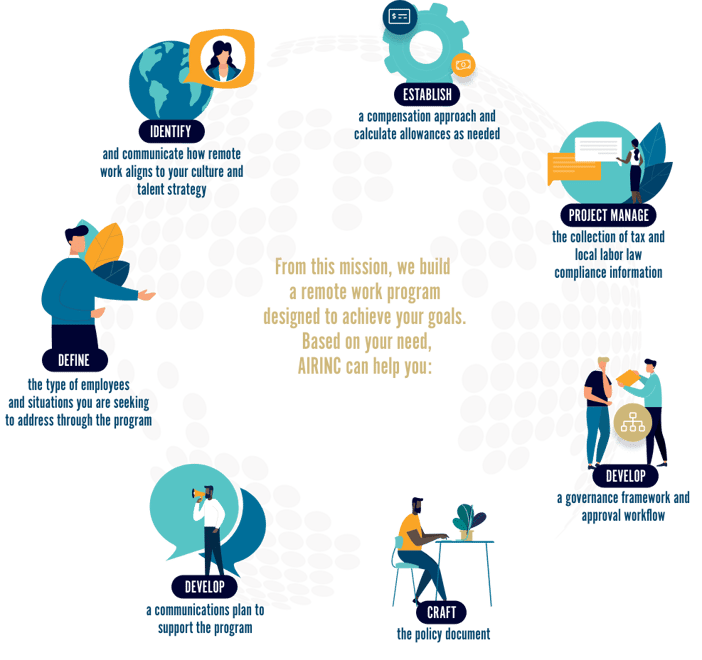 ---
About AIRINC
Listen | Partner | Deliver. For over 60 years, AIRINC has helped clients with the right data, cutting-edge technology, and thought-leading advice needed to effectively deploy talent worldwide. Our industry expertise, solutions, and service enable us to effectively partner with clients to navigate the complexity of today's global mobility programs. As the market continues to evolve, AIRINC seeks innovative ways to help clients address new workforce globalization challenges, including mobility program assessment metrics and cross-border talent mobility strategy. Our approach is designed with your success in mind. With an understanding of your goals and objectives, we ensure you achieve them. Headquartered in Cambridge, MA, USA, AIRINC has full-service offices in Brussels, London, and Hong Kong. Learn more by clicking here.
---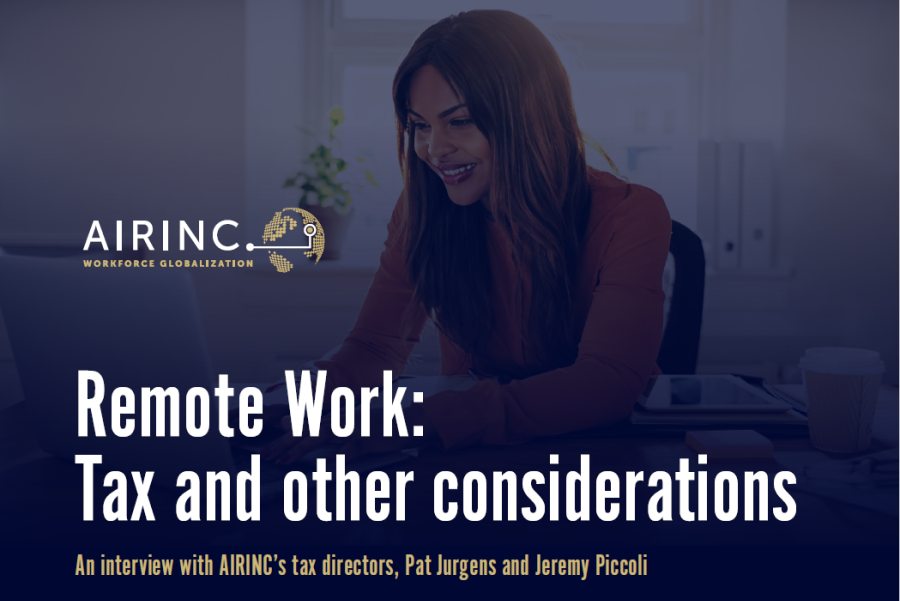 ---