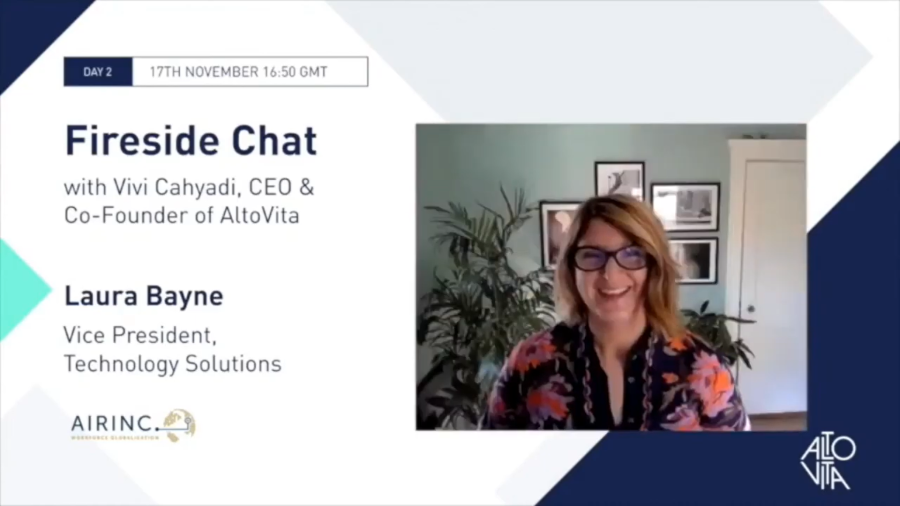 The AltoVita Global Mobility Virtual Symposium
AltoVita recently held its first ever Global Mobility Virtual Symposium. The topics discussed ranged from technology trends in Mobility, the evolving attention to employee experience, sustainable and smart home technology, and female leadership in corporate travel.
One of the many insightful speakers was Laura Bayne, AIRINC's VP of Technology Solutions. Laura joined AltoVita CEO and Co-Founder Vivi Cahyadi in a "fireside chat" on Day 2 of the five-day symposium (found here starting at the 50 minute mark of the recording).
Laura and Vivi talked about the latest trends in the automation and integration of mobility platforms, and how such technology solutions can help mobility programs reach new heights of improved employee experience. Laura and Vivi also touched on Laura's unique experience of attaining high peaks, such as her climbing the tallest peak in the Atlas Mountains.
Work from Anywhere and Remote Work Policy
The two also dove into the topic of Work from Anywhere, and how mobility programs may be tasked with supporting the development of remote work policies, as well as handling the intricacies and challenges of a distributed workforce. Laura is no stranger to diving into unexplored and challenging depths either, as she and Vivi spoke about Laura diving to explore a sunken WW2 submarine off the New England coast.
To see AIRINC Technology Solutions VP Laura Bayne's fireside chat with AltoVita CEO Vivi Cahyedi, as well as all the other sessions from AltoVita's symposium, click here. Laura's chat can be seen starting at the 50 minute mark of the Day 2 video.
---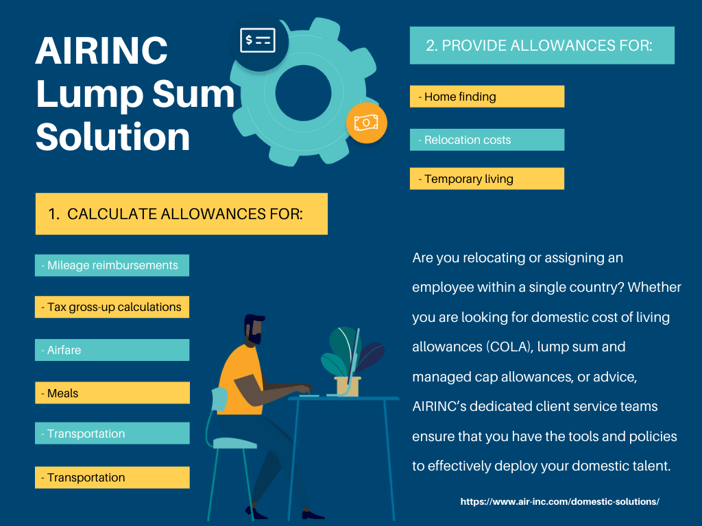 ---
About AIRINC
Listen | Partner | Deliver. For over 60 years, AIRINC has helped clients with the right data, cutting-edge technology, and thought-leading advice needed to effectively deploy talent worldwide. Our industry expertise, solutions, and service enable us to effectively partner with clients to navigate the complexity of today's global mobility programs. As the market continues to evolve, AIRINC seeks innovative ways to help clients address new workforce globalization challenges, including mobility program assessment metrics and cross-border talent mobility strategy. Our approach is designed with your success in mind. With an understanding of your goals and objectives, we ensure you achieve them. Headquartered in Cambridge, MA, USA, AIRINC has full-service offices in Brussels, London, and Hong Kong. Learn more by clicking here.
---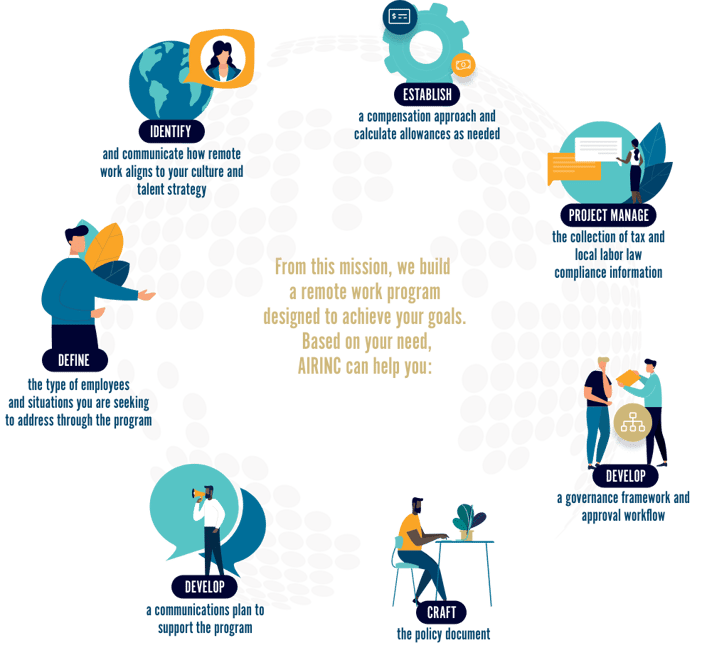 ---