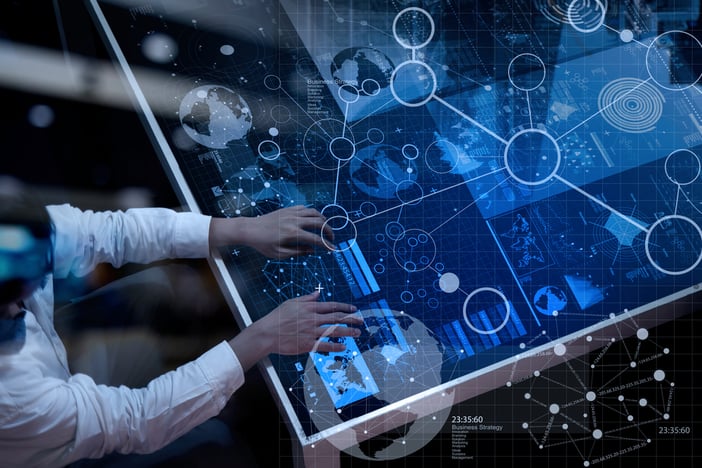 A Day in the AIRINC Life
Global Mobility is a unique industry that has many business and employee functions across the globe. A Day in the AIRINC Life is our attempt to capture some of the fascinating things our mobility experts are working on during any given day.
Strategic, proactive engagement that was built for situations like COVID-19
My primary responsibility is to serve as the strategic point of contact for the AIRINC clients in my region. I work with them to look for ways to meet their goals and face their mobility programs' challenges. The COVID-19 outbreak has been a prime example of the latter in 2020. I have been working with clients to ensure they are informed about the conditions facing their assignees and the impacts to the data that they receive from AIRINC – mainly hardship and danger pay.
In the last few weeks, we have stepped up our team's communications with our clients as well as helped our clients compose communications for their assignees. This allows them to head off questions at the pass and gives their assignees confidence that their company's data provider is well-informed and proactively addressing their concerns.
This week, we have reached out to clients proactively to suggest ways to address the pandemic within the context of their programs. While all this is happening, our normal operations continue apace as we are coming up on our April updates. We are working with our production teams to ensure that updates are delivered on time and accurately as always with no interruptions. We continue to fulfill our clients' daily requests for data and information as well. Our client engagement team approach allows us ensure that we have someone familiar with a client's program and familiar to the client ready to step in in case of illness or any other problem that arises.
Being prepared comes with experience
I've been at AIRINC since 2006 and global mobility has evolved drastically over the last fourteen years. I think the sheer diversity of assignment types is the biggest change. When I started, most companies had policies that were stratified by assignment length. They had a short-term policy, a home-based long-term policy, and a permanent transfer policy. Some companies in specific industries had a more diverse set of offerings, but they were in the minority.
This has changed as companies' mobility drivers have gotten more diverse and more companies seek to align their mobility policies with their business and talent strategies. Additionally, the improvements in technology have really facilitated the trend towards package flexibility both for businesses and for assignees. These changes have driven a lot of our conversations with clients and resulted in AIRINC developing innovative tools like AIMS to meet these needs.
Now, with the impact of falling oil prices and COVID-19, I'm helping to identify the most effective strategies that will address our clients' immediate needs and steady the course going forward. While we are in the midst of a calamitous event, it is easy to lose sight of the long-term. My goal is to provide answers and to present a short-term strategy that will build into the long-term goals.
When the sky is falling, which it seemingly is with a bottoming out of the price of oil and a spreading global order to shelter-in-place, it's important to remember that we have weathered other earth-shaking events and through our steady partnership, we've come out better on the other side. If you have questions or need advice during this uncertain time, please reach out to me by clicking here or contact our client engagement team by clicking below:
---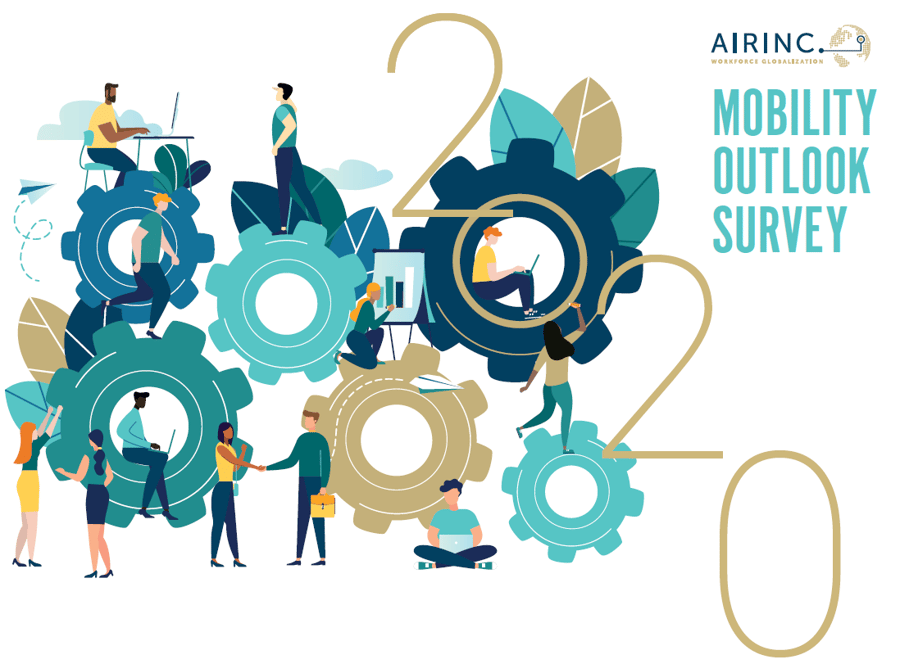 ---
About AIRINC
Listen | Partner | Deliver. For over 60 years, AIRINC has helped clients with the right data, cutting-edge technology, and thought-leading advice needed to effectively deploy talent worldwide. Our industry expertise, solutions, and service enable us to effectively partner with clients to navigate the complexity of today's global mobility programs. As the market continues to evolve, AIRINC seeks innovative ways to help clients address new workforce globalization challenges, including mobility program assessment metrics and cross-border talent mobility strategy. Our approach is designed with your success in mind. With an understanding of your goals and objectives, we ensure you achieve them. Headquartered in Cambridge, MA, USA, AIRINC has full-service offices in Brussels, London, and Hong Kong. Learn more by clicking here.
---


Trending article:
Are you getting the most out of your Global Mobility Network?
---

Trending download:
The 2020 International Business Travelers Benchmark Report [Download]
---

Download now to optimize in 2020!
2020 Global Mobility Playbook [Download]
---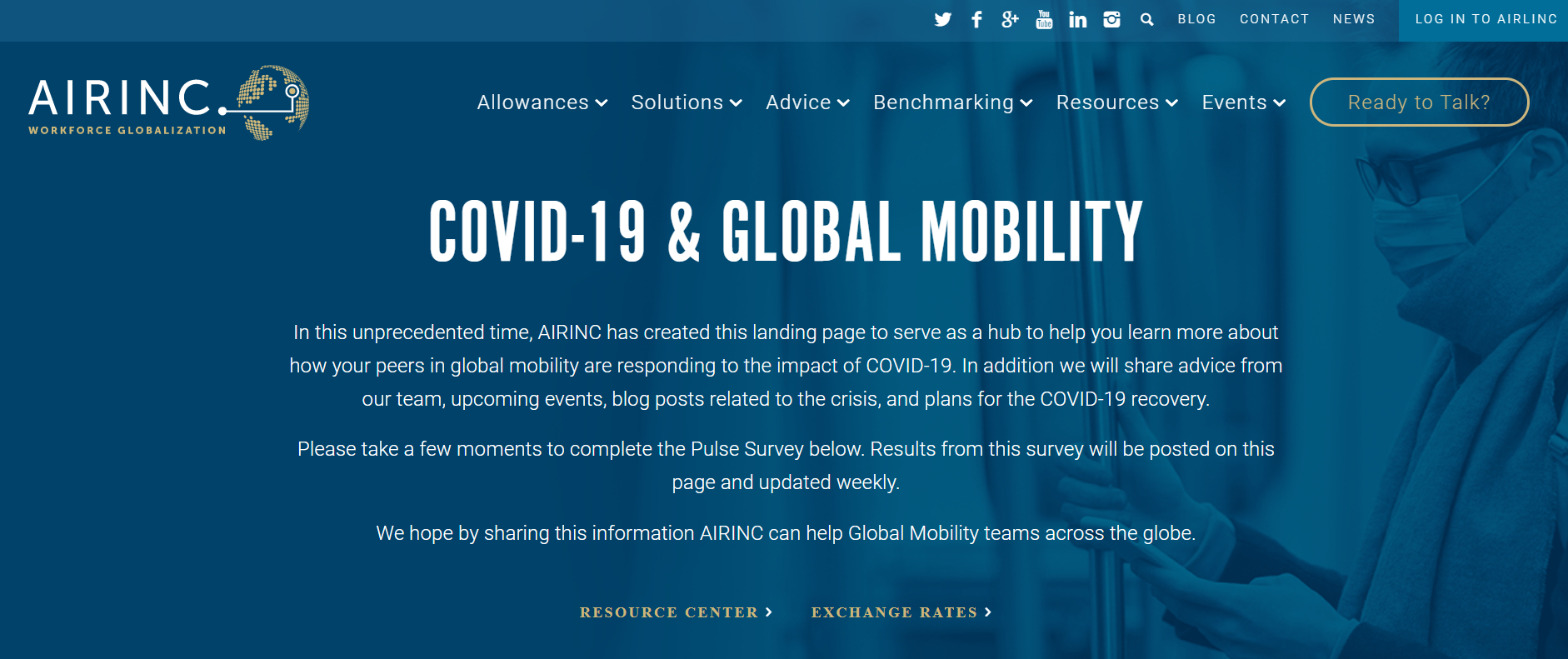 Visit AIRINC's COVID-19 Global Mobility landing page to read the best Mobility-related sources aggregated into one place.
---