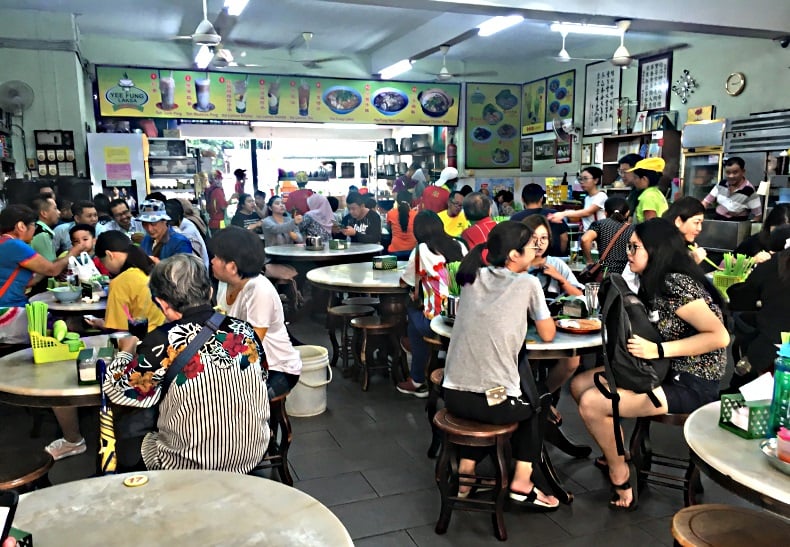 Kota Kinabalu, Malaysia as seen during an on-site survey. Photo taken by AIRINC surveyor Samuel Pearl Schwartz.
Kota Kinabalu: Growing and Diversifying
On my recent trip, I surveyed Malaysian cities on the island of Borneo. The island is shared by Malaysia, Indonesia, and the small sultanate of Brunei. The largest of the cities I surveyed was Kota Kinabalu, known colloquially as "KK."
Kota Kinabalu is a major industrial and commercial center, and their economy has been volatile in the past decade due to a reliance on the oil industry. However, in the past few years the economy has been steadied by increasing tourism.
While in the past Borneo was most popular with Western tourists and known for orangutans and adventure diving, the current boom in visitors to Kota Kinabalu is largely from China and South Korea. Between 2015 and 2017, the number of Chinese tourists increased 75%. Rather than the eco- and adventure-tourism the island is known for, I found that Kota Kinabalu is most popular with those looking for white sand beaches and relaxation. The clean air is another factor attracting people from large Asian cities, where outdoor time is often limited by high particulate levels and smog.
In my survey, I noticed that the availability of goods is increasing here, particularly for higher quality Asian food imports. I also found other improvements to quality of life brought by strong tourism, such as a greater number and variety of restaurants. Increased international tourism has also brought better connectivity with major international airports in Asia. From 2012 to last year, there has been a 25% increase in aircraft movements and 36% increase in passengers. The local government is even considering adding Mandarin signage in the city. Another positive aspect of tourism in the city is that demand for high quality rentals is encouraging more new construction, which should increase the variety and quantity of available units.
---
Want to read more from our on-site survey team?
---
The Location information you need!
Want to learn more about how AIRINC can help address your global needs? Click below to learn more about our international data and solutions or click here to start a conversation with your client services representative today.
---
Subscribe for more frequent updates!
---
This post is taken from On-site Insight, AIRINC's in-house global mobility blog. On-site Insight provides AIRLinc subscribers with an exclusive "behind-the-surveys" insight into new and existing expatriate locations based on commentary and photos from our global research team. Included is information on general living conditions as well as changing costs for both goods and services and housing and utilities, along with much, much more! To find out more, click here.