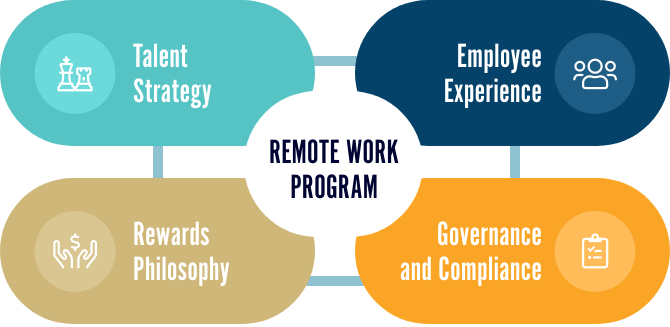 Our Remote Work World
86% of respondents to our recent benchmark, The Future of Remote Work and COVID-19's Impact on Mobility, anticipate that remote-work requests will increase in 2021, but only 34% of these respondents report that they have a remote work policy.
Our clients have been asking us if they need these policies - or have been sharing that their leadership is reluctant to pursue formal remote work governance. At AIRINC, we feel a strategically designed policy is vital in developing a successful program. Here we consider why companies should consider adopting a formal policy whether or not they want to actively promote remote working.
---
1. Mitigate Compliance Risk:
The most important reason to have a remote work policy is to mitigate risk before it arises. There are a variety of risk factors including payroll withholding, changing tax judications, permanent establishment, and immigration issues. Even if you do not allow for remote work explicitly, without a policy, you may be exposing your employees and your organization to unnecessary risk.
2. Make Remote Work Scalable:
Depending on your organization's business/talent strategy, a remote work policy could apply to a large percentage of employees. Having a policy and program in place will help you start off on the right foot. Without a policy, organizations may need to do a lot of work to find, track, and possibly rein in remote workers.
3. Provide Clarity:
Many employees are very excited about the possibility of working remotely (from home or elsewhere). They have questions and it's the organization's responsibility to provide clear guidance. Policies should be very specific as to what is and is not allowed at each organization and how pay and benefits will be impacted. Processes must be made clear to all stakeholders including HR, tax, employees, and the business units. Videos, live training, and office hours will help you educate employees and managers about these policies.
4. Increase Employee Value Proposition:
The opportunity to work remotely can attract talent, reduce employment costs, increase productivity, and enhance the employee value proposition. All of this is possible when a policy exists to support these objectives. The policy-writing process is a chance to define what you hope to gain from offering remote working options.
5. Complement your Business/Talent Strategy:
Regardless of your decision to promote remote working, a policy helps drive workers to your desired outcomes. Many of our clients have shared that they prefer employees report to the office with some regularity. Others are interested in going fully remote and reducing their office presence. A policy is important in achieving either goal. Thoughtful planning and policy creation ensure your organization realizes its talent and business strategy.
---
What can you do now?
At AIRINC, we've been helping companies with geographically distributed workforces for over 60 years. We have the expertise to design policies to compliantly address your company's needs. Please contact us to learn more!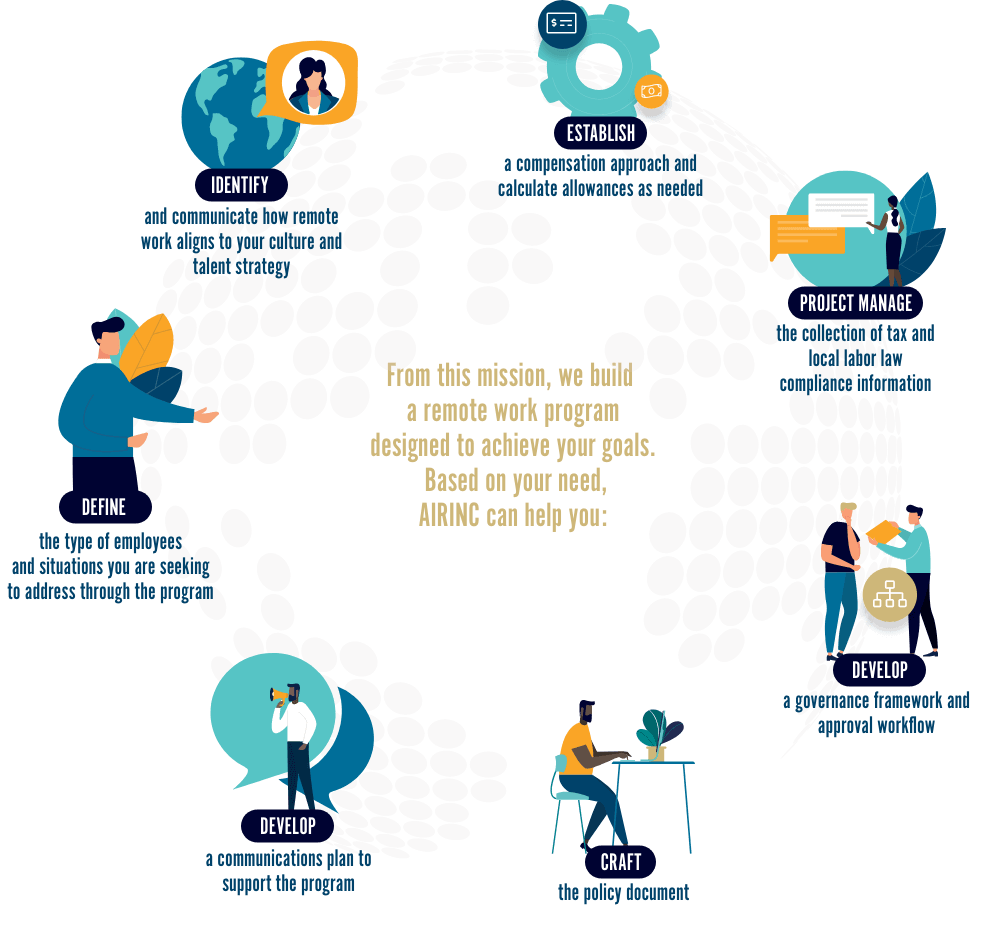 ---
About AIRINC
Listen | Partner | Deliver. For over 60 years, AIRINC has helped clients with the right data, cutting-edge technology, and thought-leading advice needed to effectively deploy talent worldwide. Our industry expertise, solutions, and service enable us to effectively partner with clients to navigate the complexity of today's global mobility programs. As the market continues to evolve, AIRINC seeks innovative ways to help clients address new workforce globalization challenges, including mobility program assessment metrics and cross-border talent mobility strategy. Our approach is designed with your success in mind. With an understanding of your goals and objectives, we ensure you achieve them. Headquartered in Cambridge, MA, USA, AIRINC has full-service offices in Brussels, London, and Hong Kong. Learn more by clicking here.
---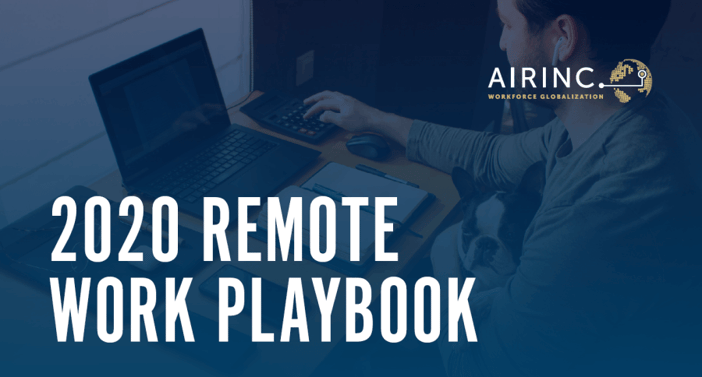 ---